Download this guide
From version 2.7 onwards Dashboards can be embedded into websites or intranets.
Important Note: Great care must be exercised when embedding dashboards. Please be sure you are happy for the data in the dashboard to be made public in a website or intranet.
The following is an example of and embedded dashboard:
Dashboard links can be embedded into webpages as well, the following link will open a new web page with the same dashboard as above:
To embed a Dashboard, go to Dashboards from the main menu and select the dashboard you are interested in. In the top right hand corner there is a 'Send Page To' button, click on it and at the bottom of the drop-down menu you will see 'Embeddable Dashboard':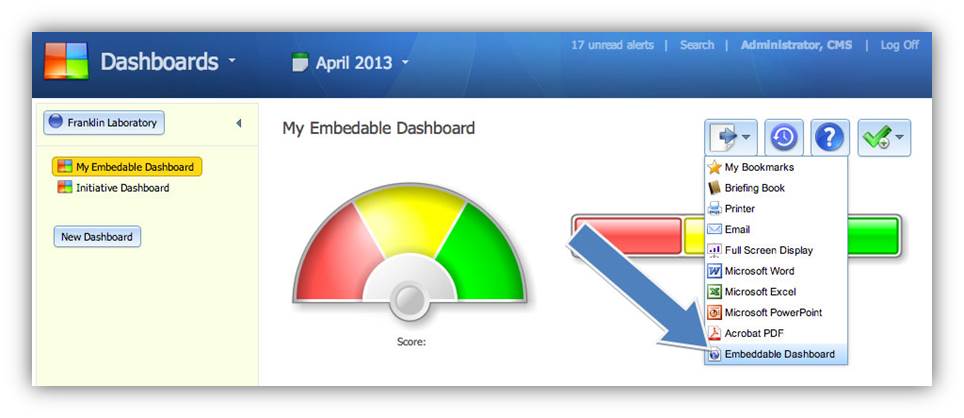 This brings up a dialogue where you can copy and paste the appropriate HTML code. There are two forms an embedding dashboards can take. The first is 'Standard Embed Code', it provides a code 'snippet' that will generate the dashboard itself into the page the code is embedded into. The page you embed the code into must be able to recognise HTML. The second is 'URL Embed Link', it provides a 'link' that will display the dashboard in a new browser window. The link can be used in HTML web pages or other display applications such as PowerPoint presentations. Important Note: Both methods require that the users computer is linked to the Internet,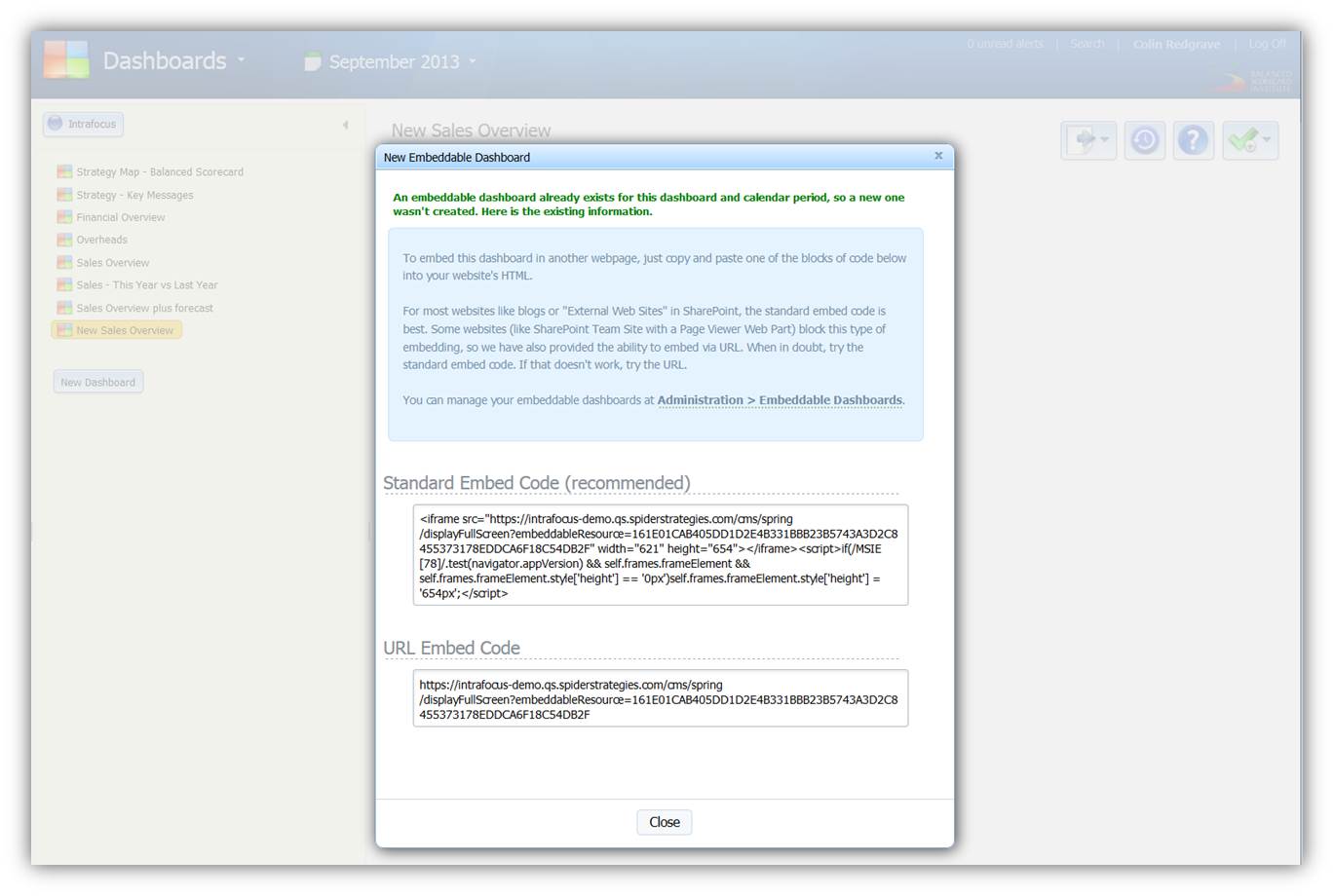 Administrators can also manage all exported dashboards in the administration section. This allows you to see a list of all dashboards that are currently being embedded, and it allows you to remove embeds from within the software itself.
Note: You may have to experiment with the size of the dashboards you create so that they fit properly into your website.