Together with Scorecards, Dashboards and Initiatives, Charts & Reports can be added into an Organization. First Click on the Briefcase icon and select an Organization into which you want to add a Chart & Report.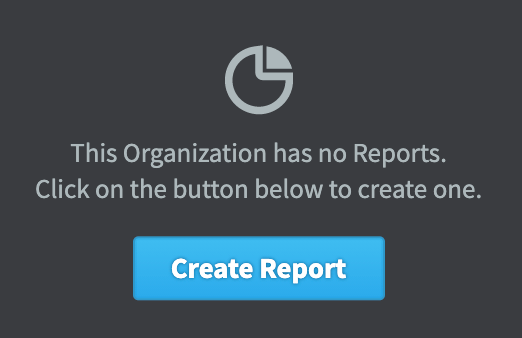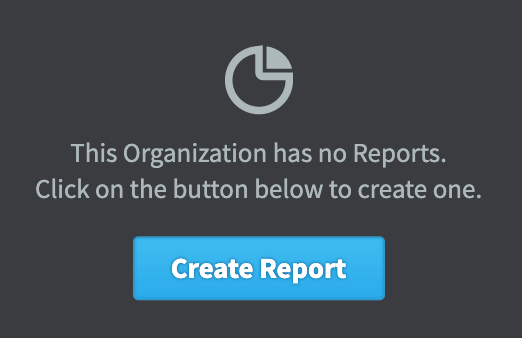 If this is the first Chart & Report in the Organization selected, click on the blue Create Report button and miss the next step.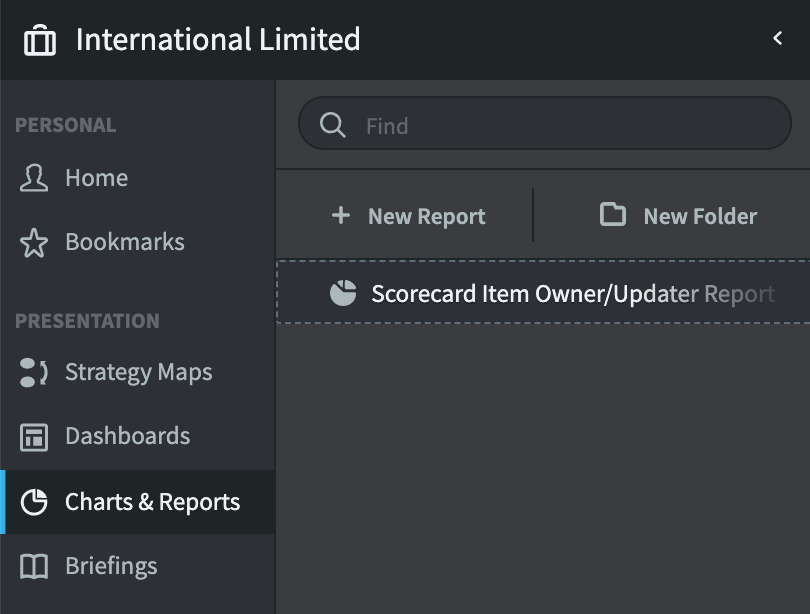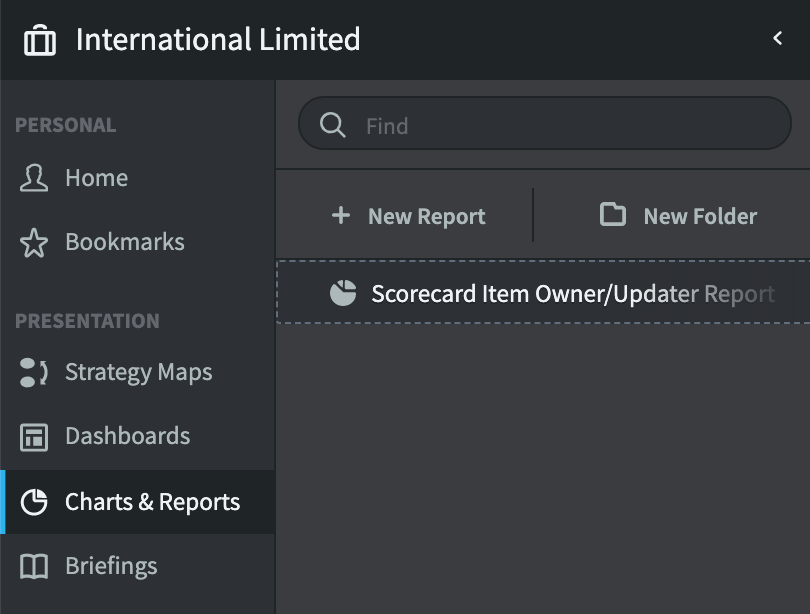 If this is not the first Report in the Organization selected, then click on + New Report.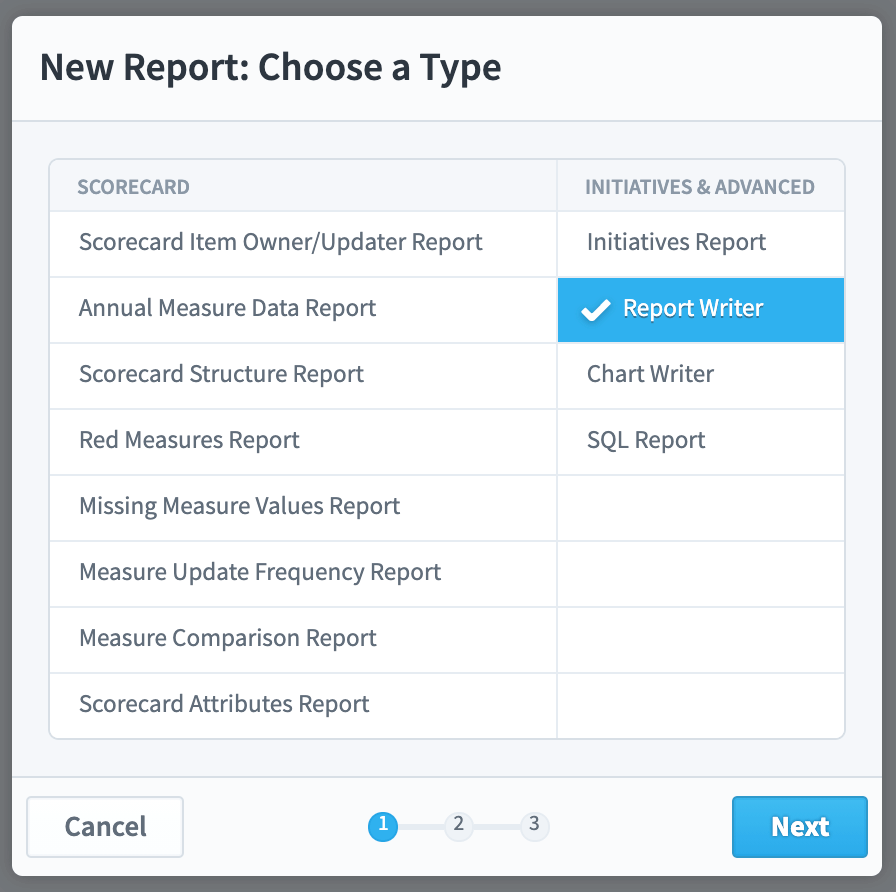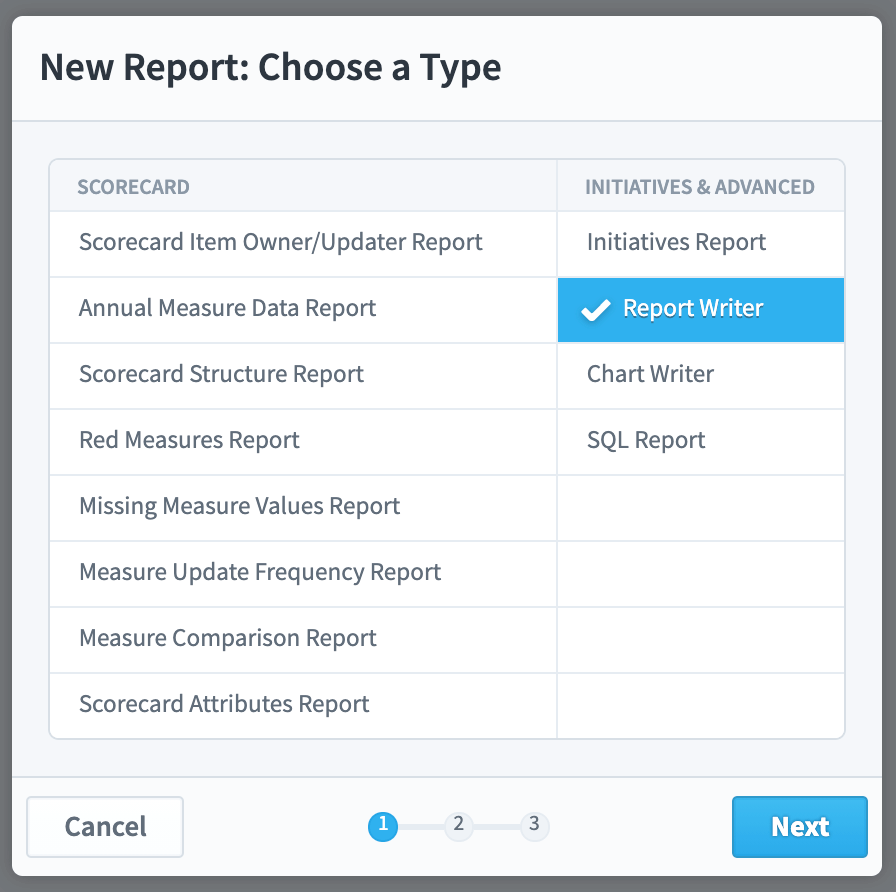 The New Report dialogue will appear.
You can select a standard report from the left-hand side of the window or create a custom report by clicking on Report Writer.
Click on Report Writer. The item will be highlighted, click Next.
The Choose Columns dialogue will appear. Name has already been selected, select Color – to show the colour threshold, Measure Value – to show the actual values and YTD – to show the Year to Date.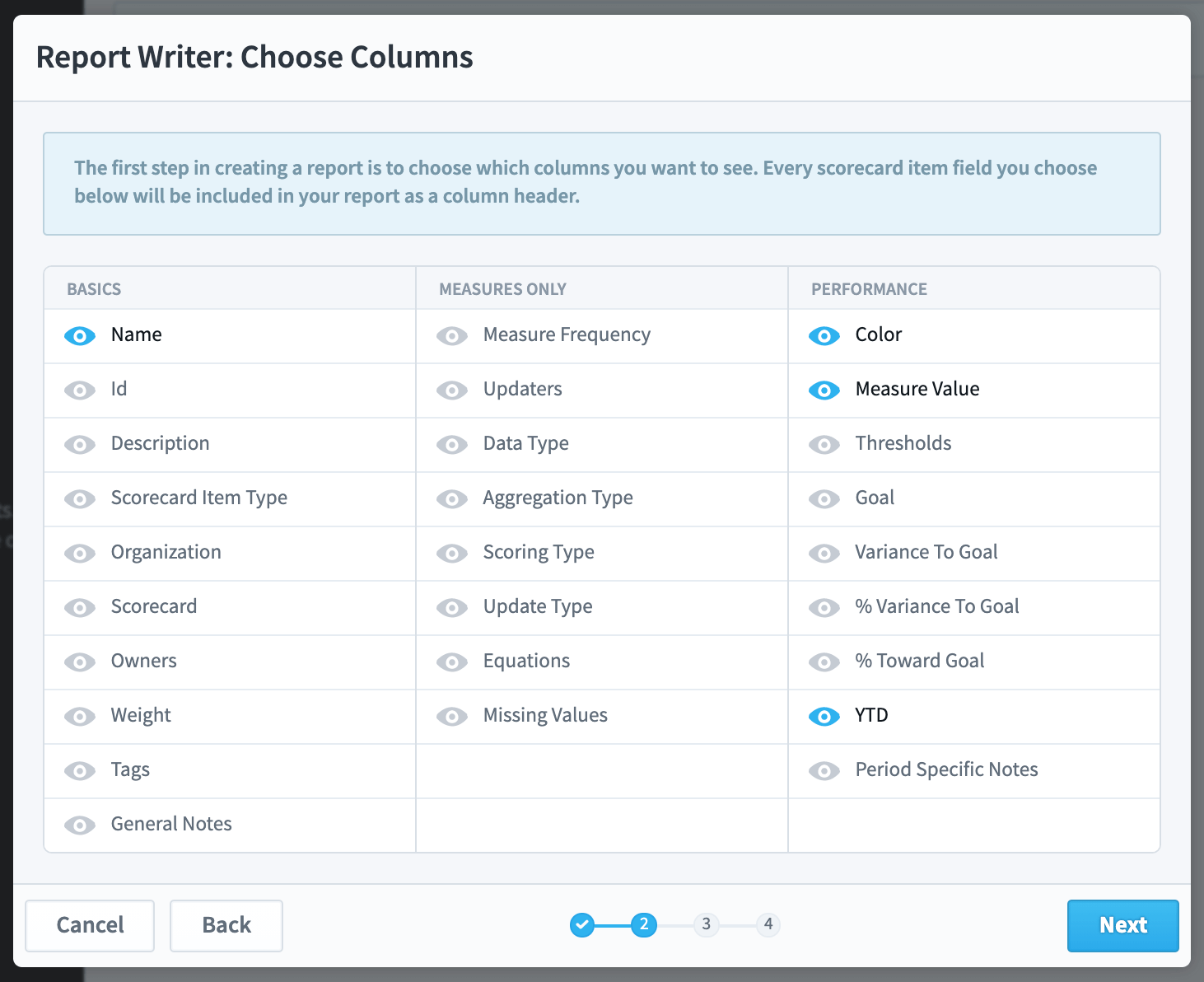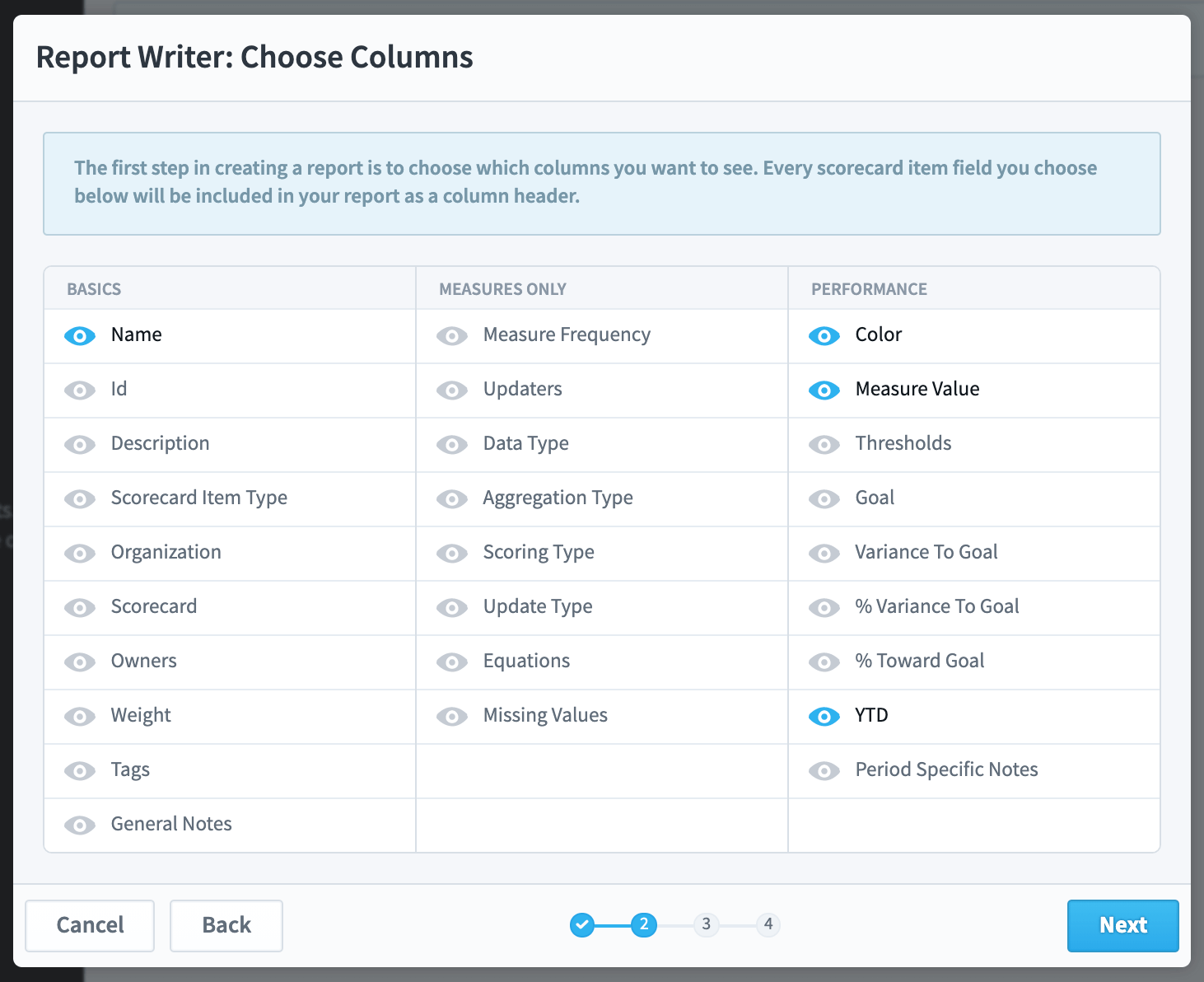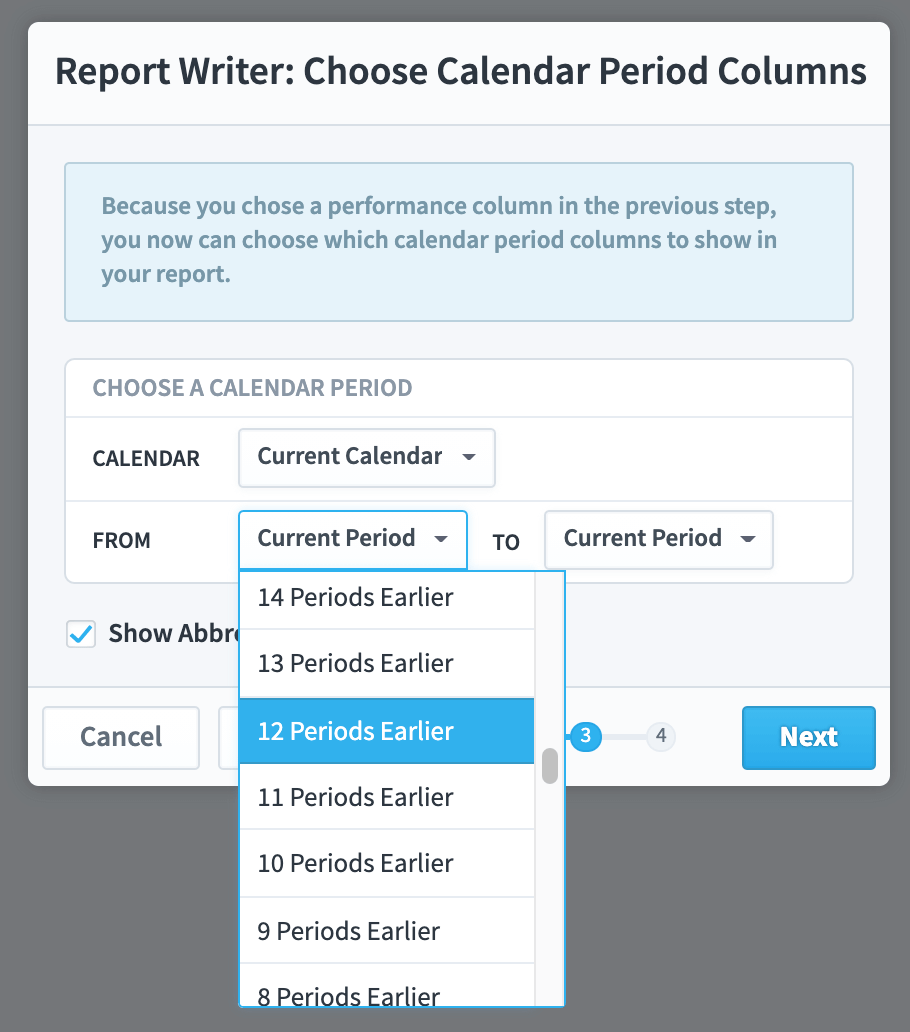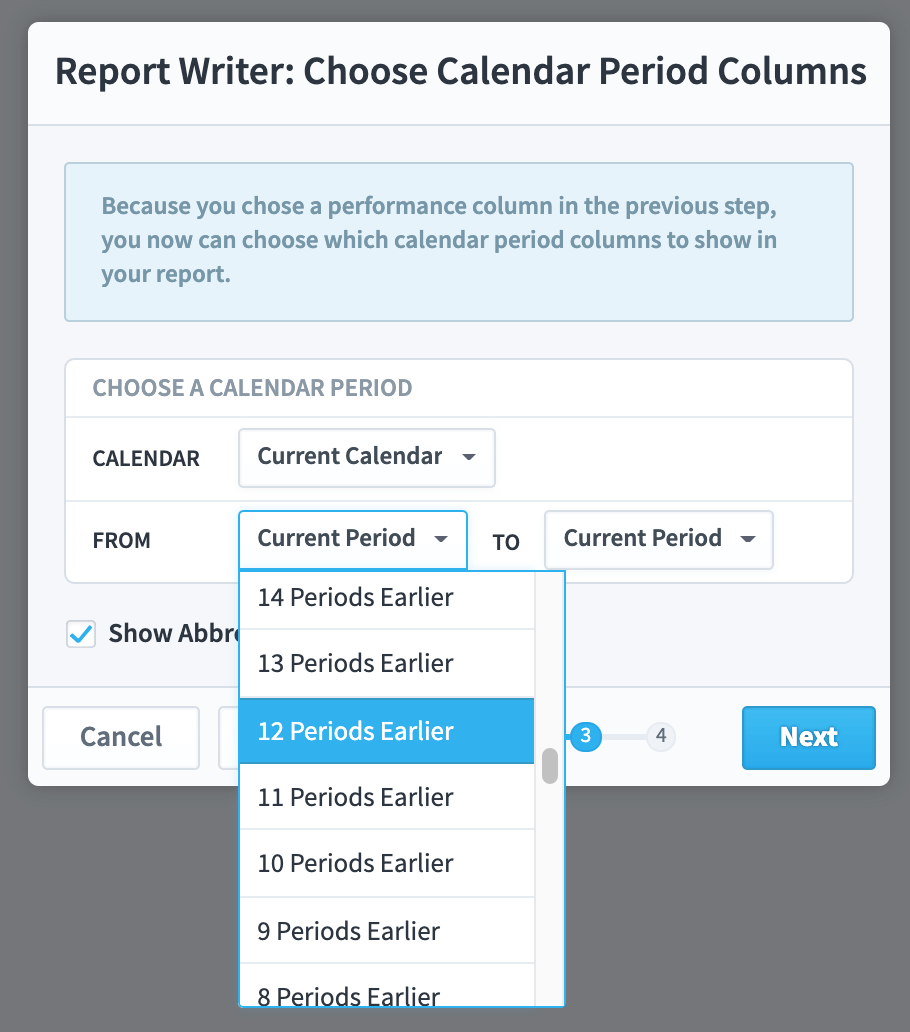 The Choose Calendar Period Columns dialogue will appear. Select the desired period to display. In this case we have selected 12 months up to the current period. Click Next.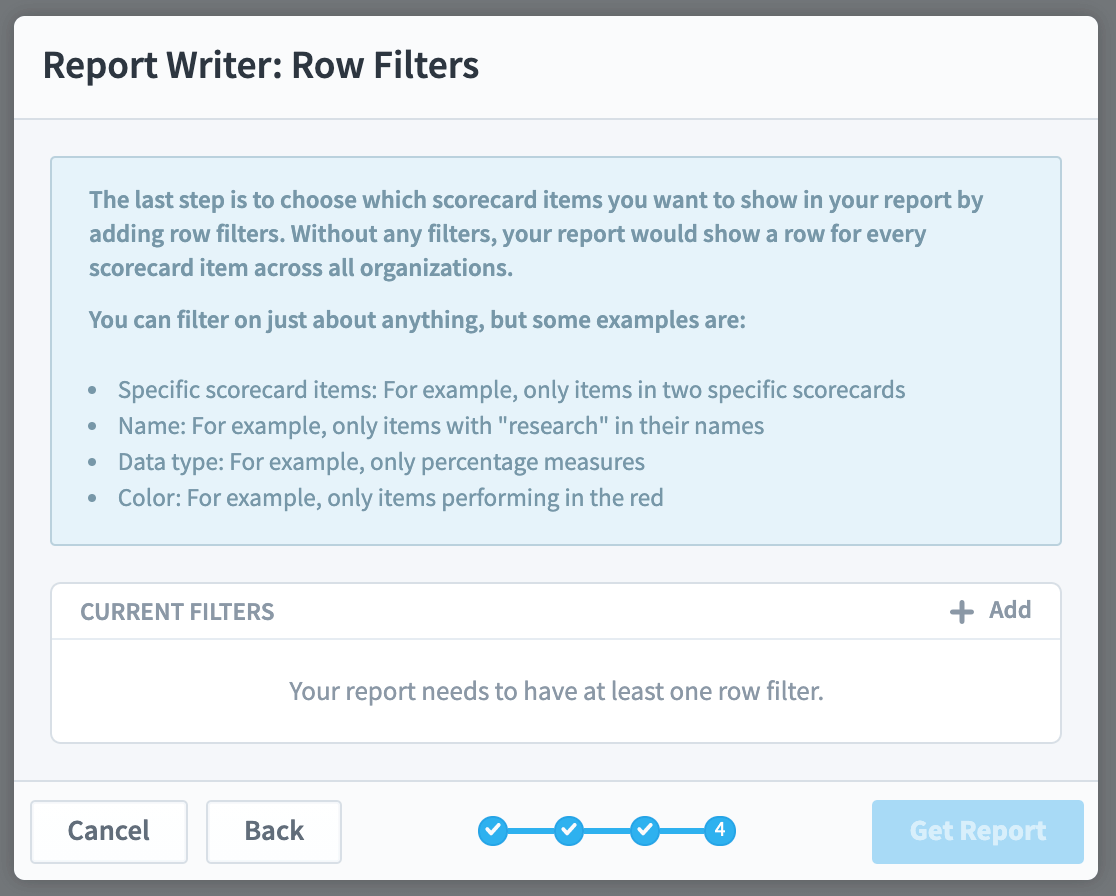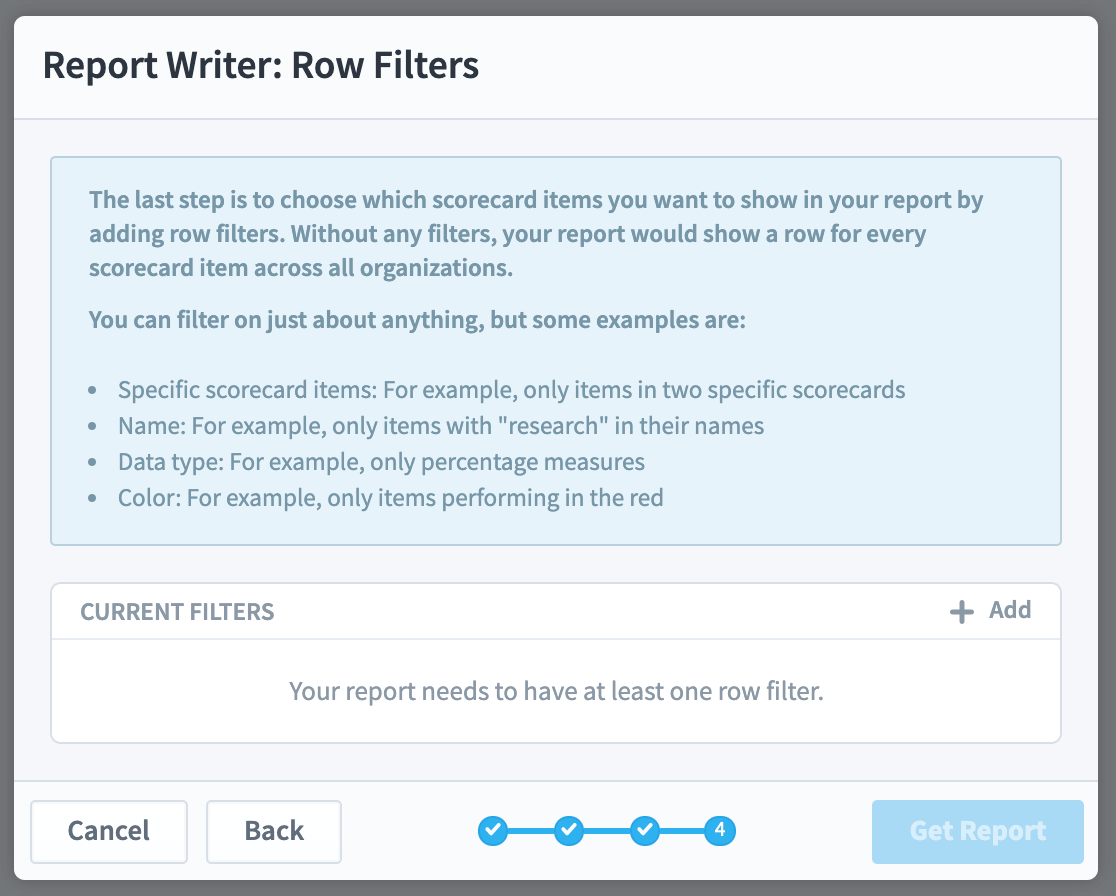 The Row Filters dialogue will appear. the application will allow you to select just about any set of rows you require for your report.
For this example we will keep things simple. click + Add.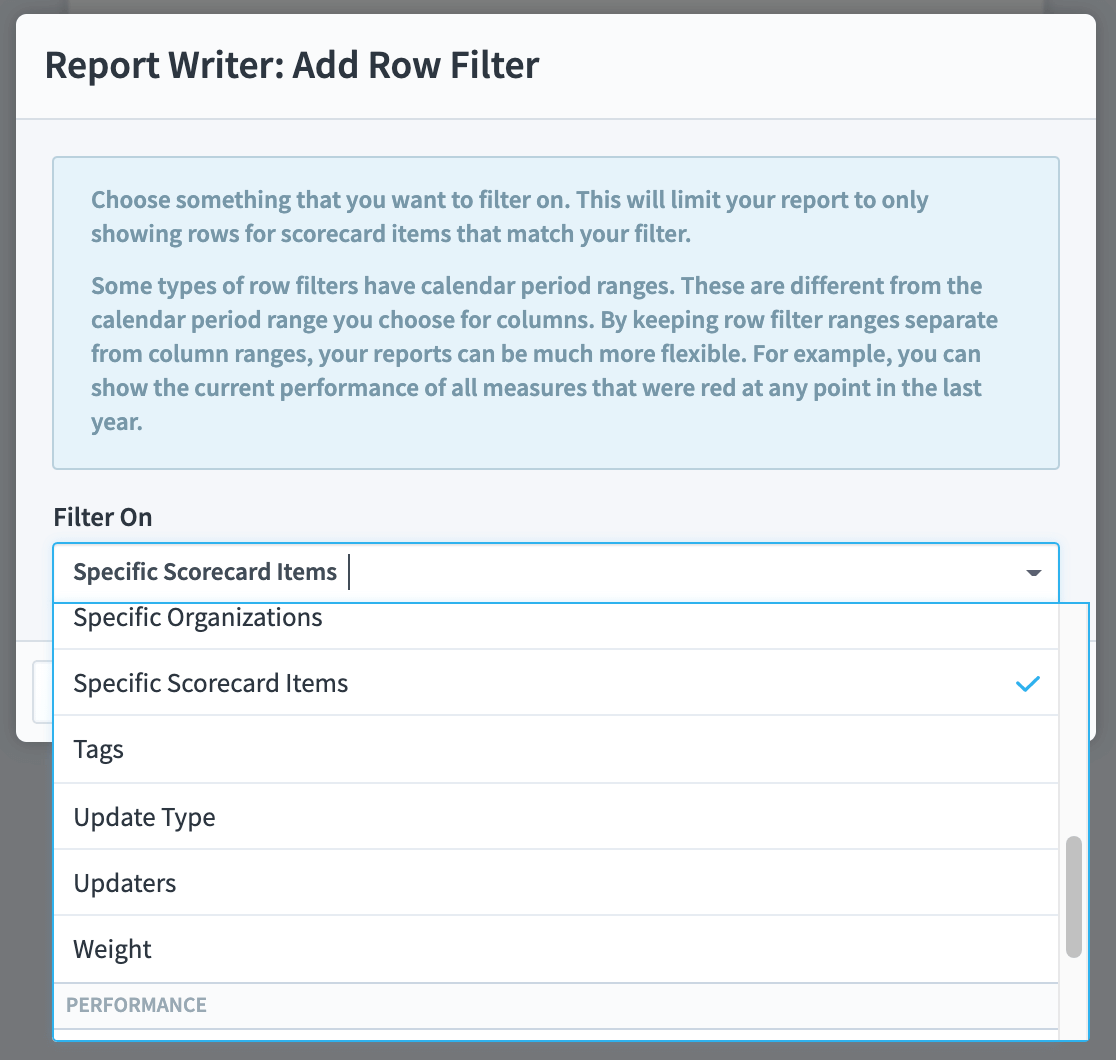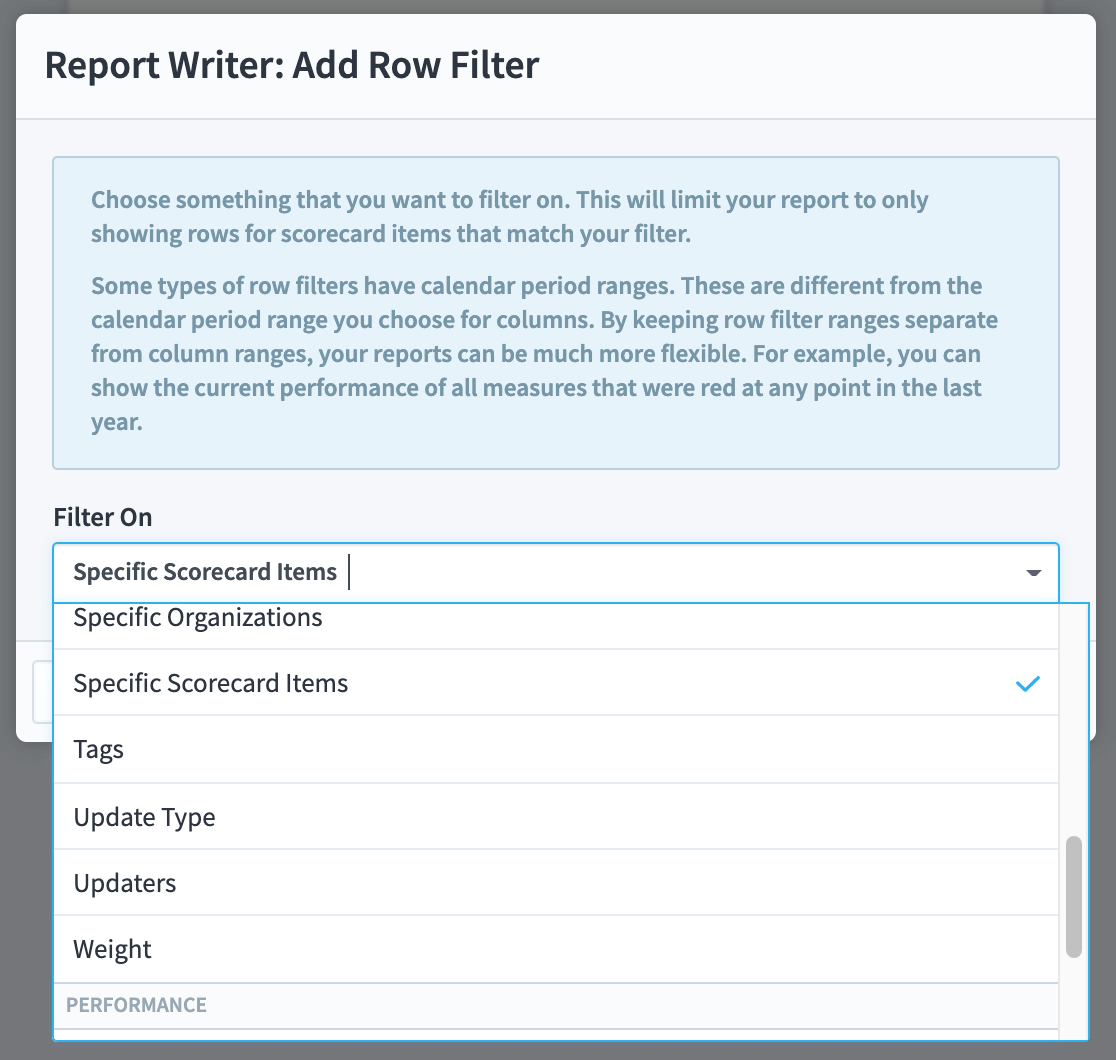 The Add Row Filter dialogue will appear. Click on the Filter On drop-down and select Specific Scorecard Items. Click Next.
This will reveal the familiar scorecard tree.
Find the area you in which you are interested. In this case we have selected Financial from the Samples organization. Click Add.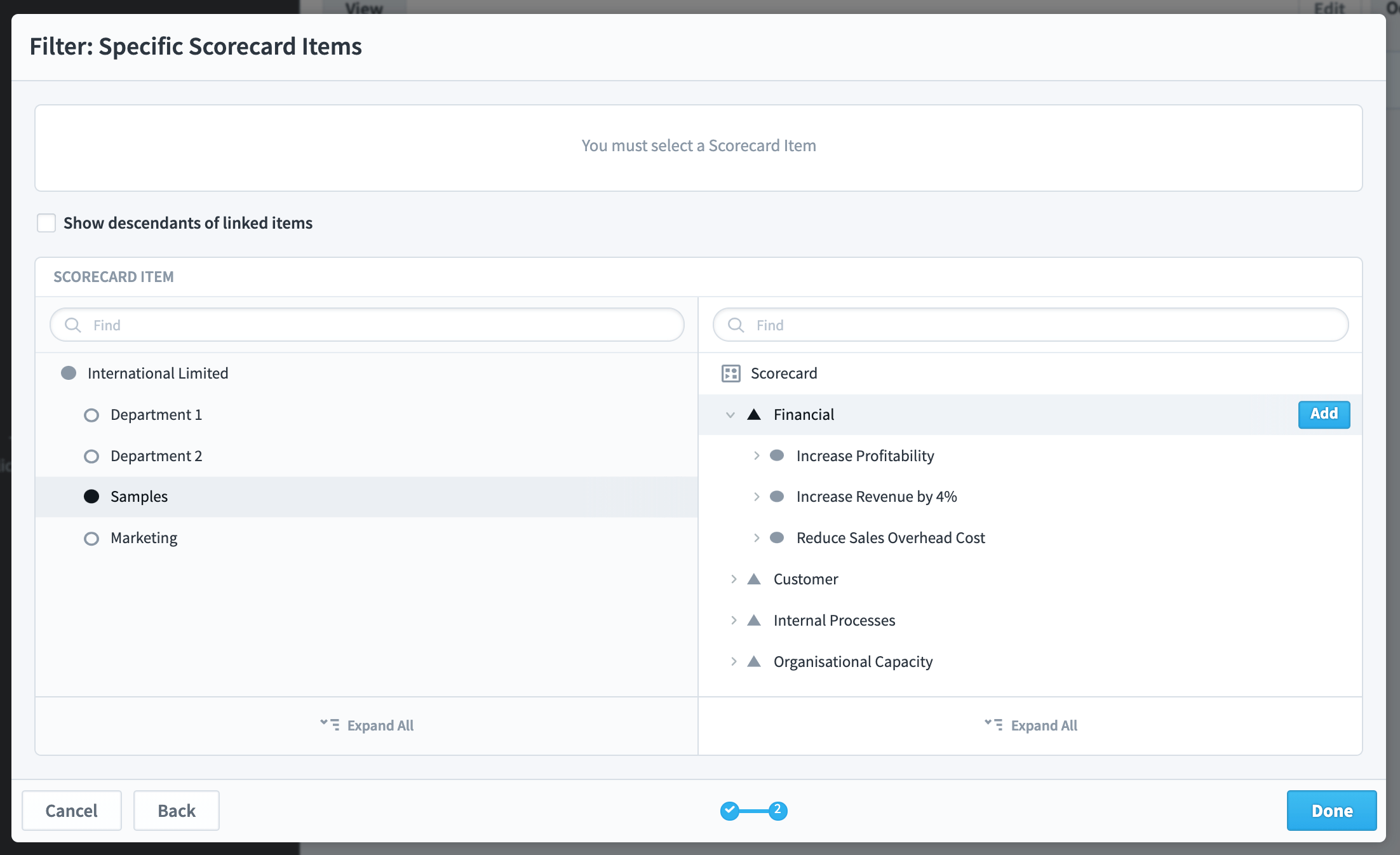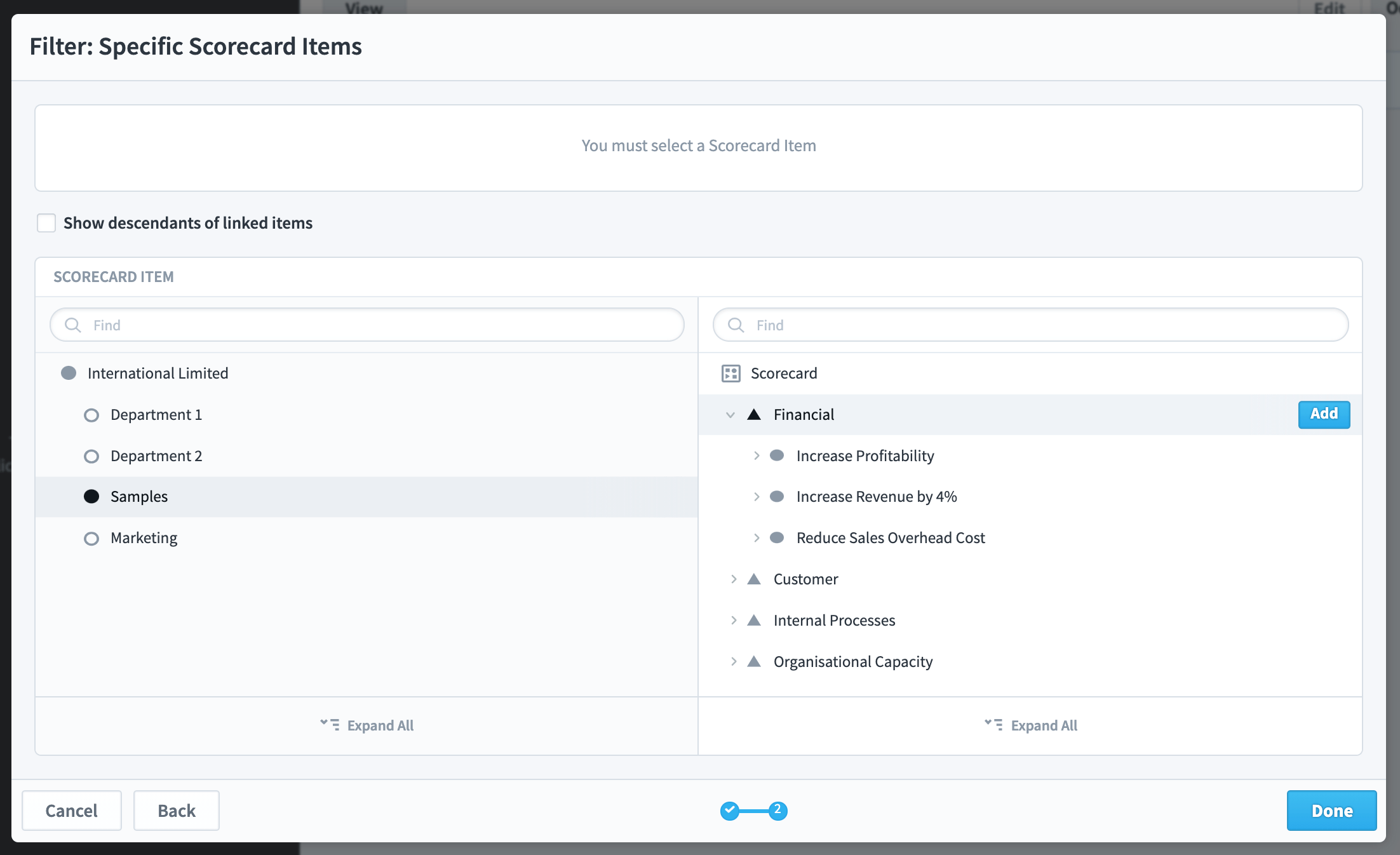 A new Filter for Specific Scorecard Items dialogue will appear. The item you selected will be at the top as indicated. This new dialogue will give you the opportunity to add further information or refine what you have. Click Done.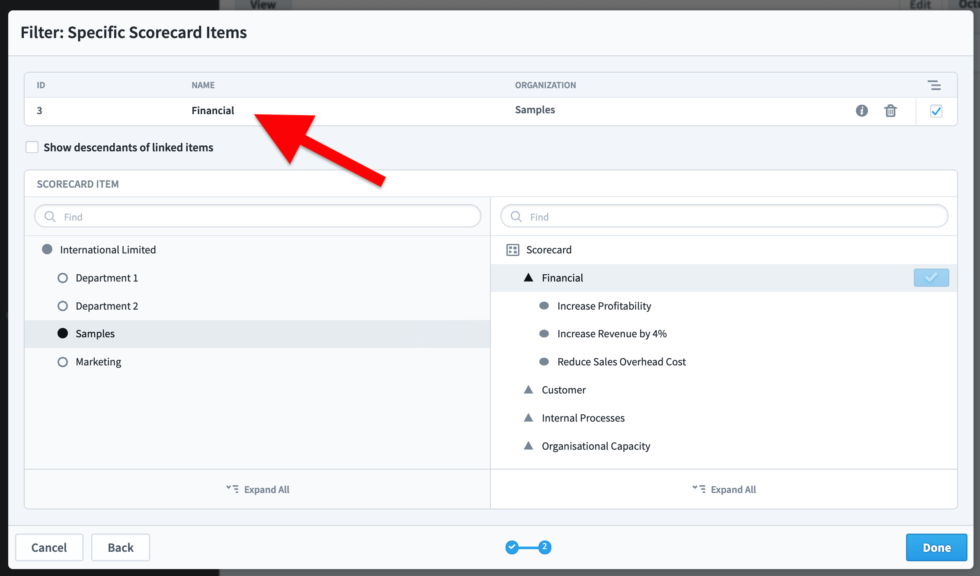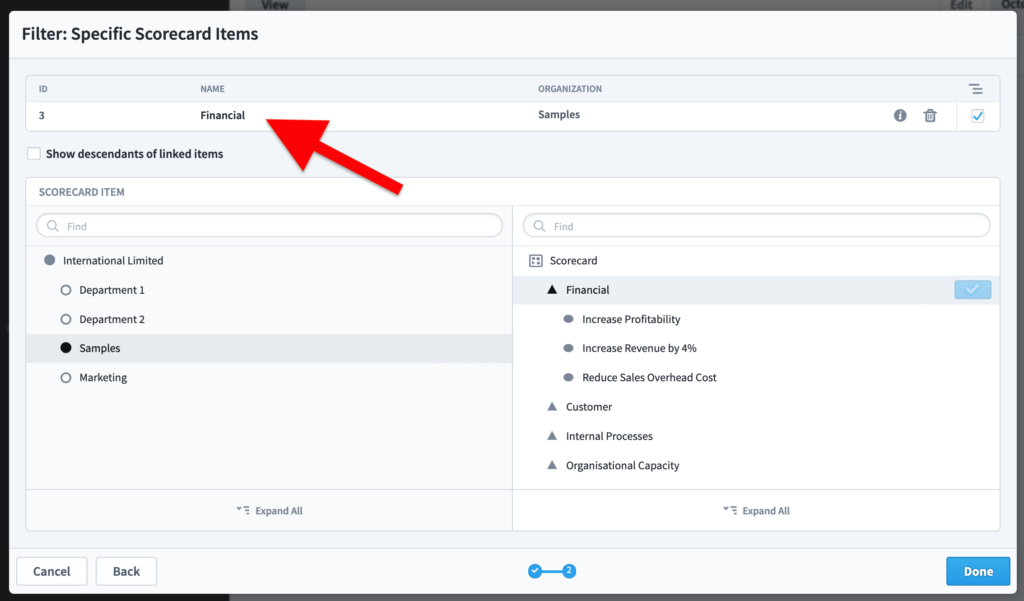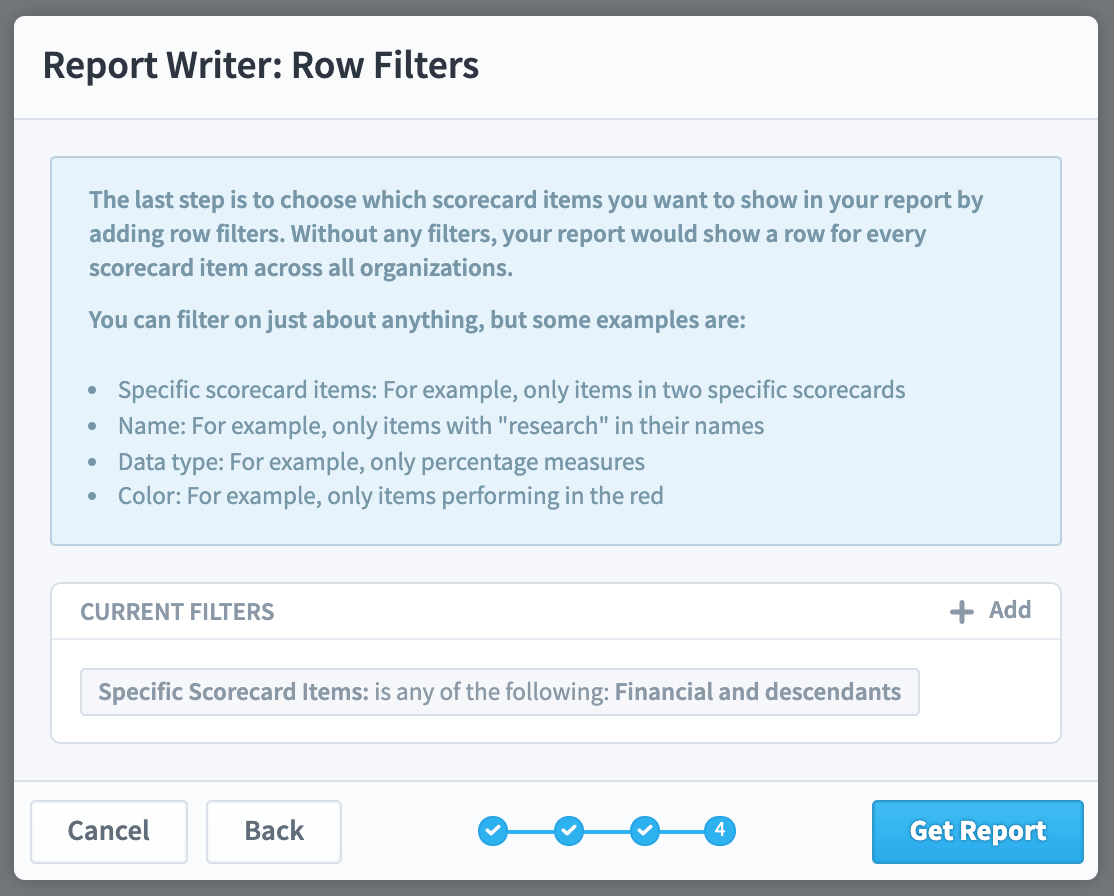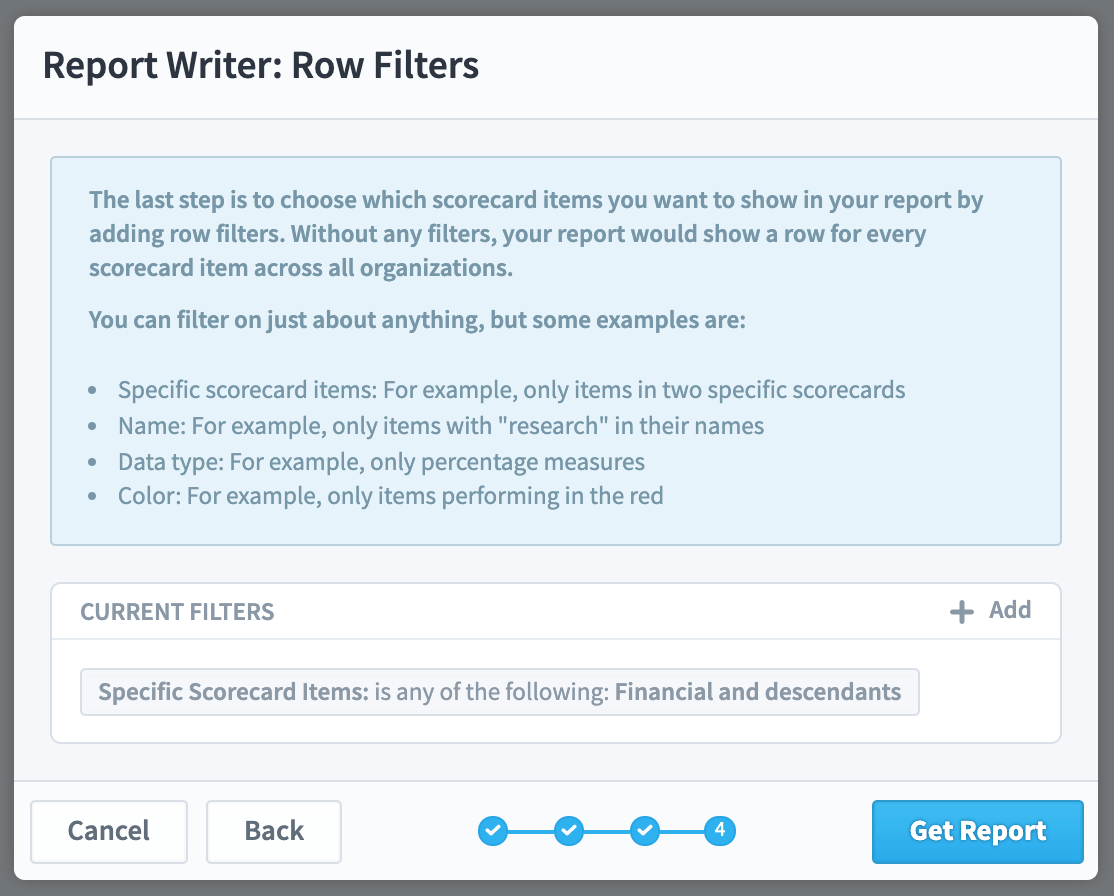 The original Row Filters dialogue will re-appear. This time the rows you have selected will be shown in the Current Filters box.
Click Get Report.
The filtered report will appear. The report has not been saved yet. Click on Save to give the report a name and save it to your Charts and Reports list.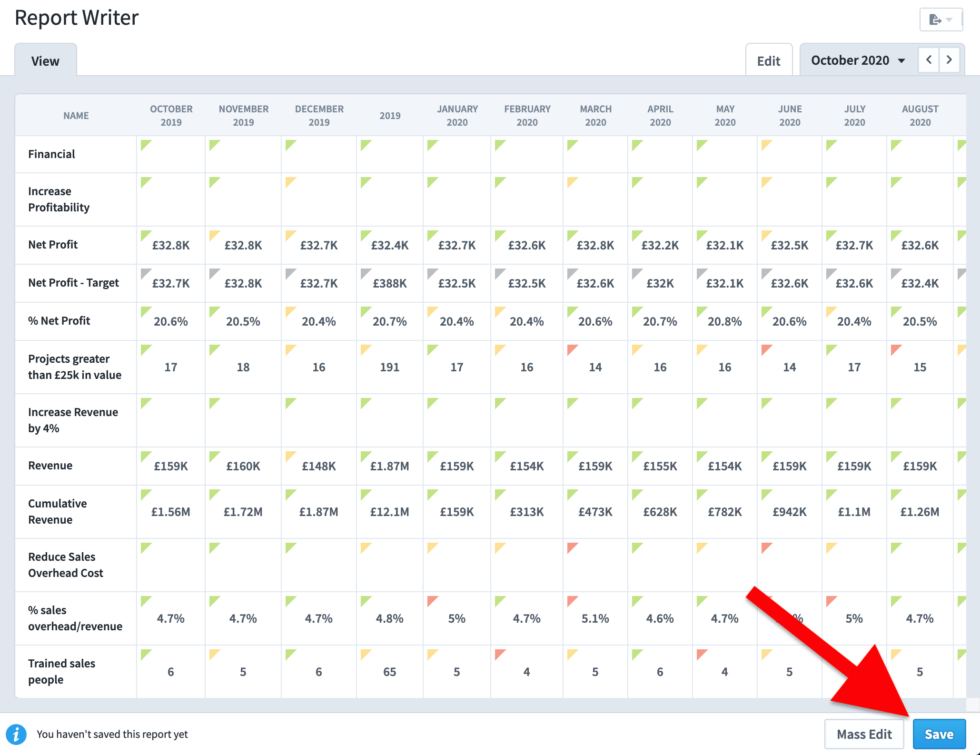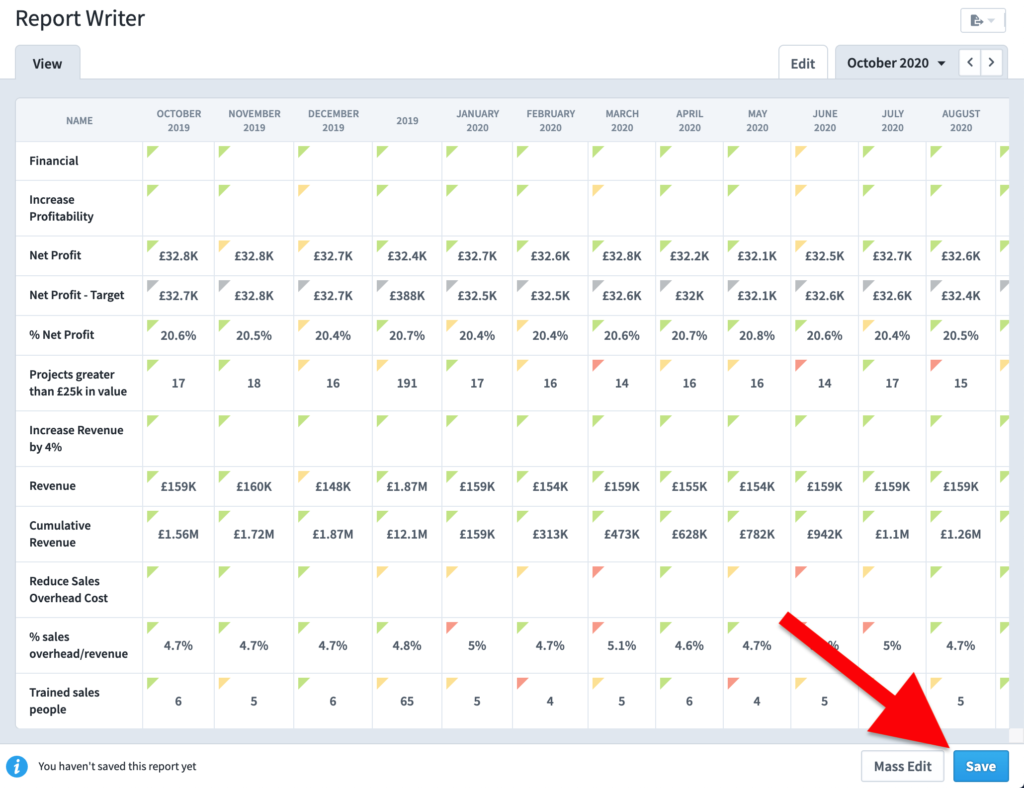 Now is the time to experiment building Charts and Reports. Follow the basic sequence as shown above.
If you want to build a Chart like the one below, select + New Report and then Chart Writer. Tip: be sure to select Actual Values during the dialogue.