RIDDOR Scorecard
Reporting of Injuries, Diseases and Dangerous Occurrences Regulations 
WHAT IS RIDDOR?
RIDDOR is the statutory obligation to report deaths, injuries, diseases and dangerous occurrences, including near misses, that take place at work or in connection with work in the United Kingdom.
More on What is RIDDOR and the statute's requirements on employers and self-employed.
FREE TRIAL
We have built a RIDDOR scorecard template using the world beating Scoreboard software. Try RIDDOR Scoreboard free of charge for 30 days.  
TEMPLATES
We provide a master RIDDOR template. You can use the template as-is or modify it to suit your needs. You only ever have to change one master and then cascade it to your departments or regional offices.
Any future changes you make to the master template will be automatically reflected in the scorecards you have already cascaded.
CASCADING
You will need to keep records at the departmental level. With Scoreboard you can create one master scorecard and automatically cascade it to every department.  
What's more, by using the auto-rollup feature, all values entered at the department level will be rollup up to the division and/or HQ level. No more collating spreadsheets!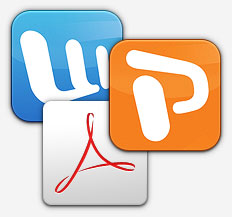 EXPORTING
Every object can be exported. Be it an individual metric, objective, dashboard, initiative or row and column report. Using Briefing Books, sets of objects can be put togetherand exported in PowerPoint, Word, Excel or PDF
SEARCH
Powerful free-form search – Get to the root of the problem by viewing underlying data, analysing metric trends, and reading other people's comments.
ADD ALERTS
Set up alerts based on triggers. These can be scores going into the red or notes being added or an actual value moving outside a defined threshold. Use this to give early warnings to your clients about potential problems.
FREE TRIAL
The trial comes complete with a RIDDOR HQ master template and several department copies. The trial provides a full version of the software with no restrictions at all.
And don't forget we will provide support free of charge to get you up and running.
The preparation & circulation of monthly management reports, now completed in a fraction of the time; the presentation quality of the reports & the charts; the functionality of the software; the sharing of information; and all so simple & so user friendly…it is unbelievable. And then there's Intrafocus, helpful and supportive throughout"
Seamas Watters, Cuchullain Credit Union
DASHBOARD EXAMPLES
You can set up as many dashboards as you like and change the style as well. Add company logos and images that suit your organisation – click on the image below for a larger version.
FREE TRAINING
There are eighteen Training Videos for Scoreboard. They are completely free to view on-line and watch at your convenience. If you're interested in a more personalised approach, we have other training options available. There are one-on-one sessions with our on-line trainers or you can schedule a class at your offices.  
Communicator
£30/user/month
Administrator
£85/user/month
FREE PUBLIC PREVIEW
If you are not ready to take out a trial, then why not take a 
look at our free public preview system (and then take a trial!)