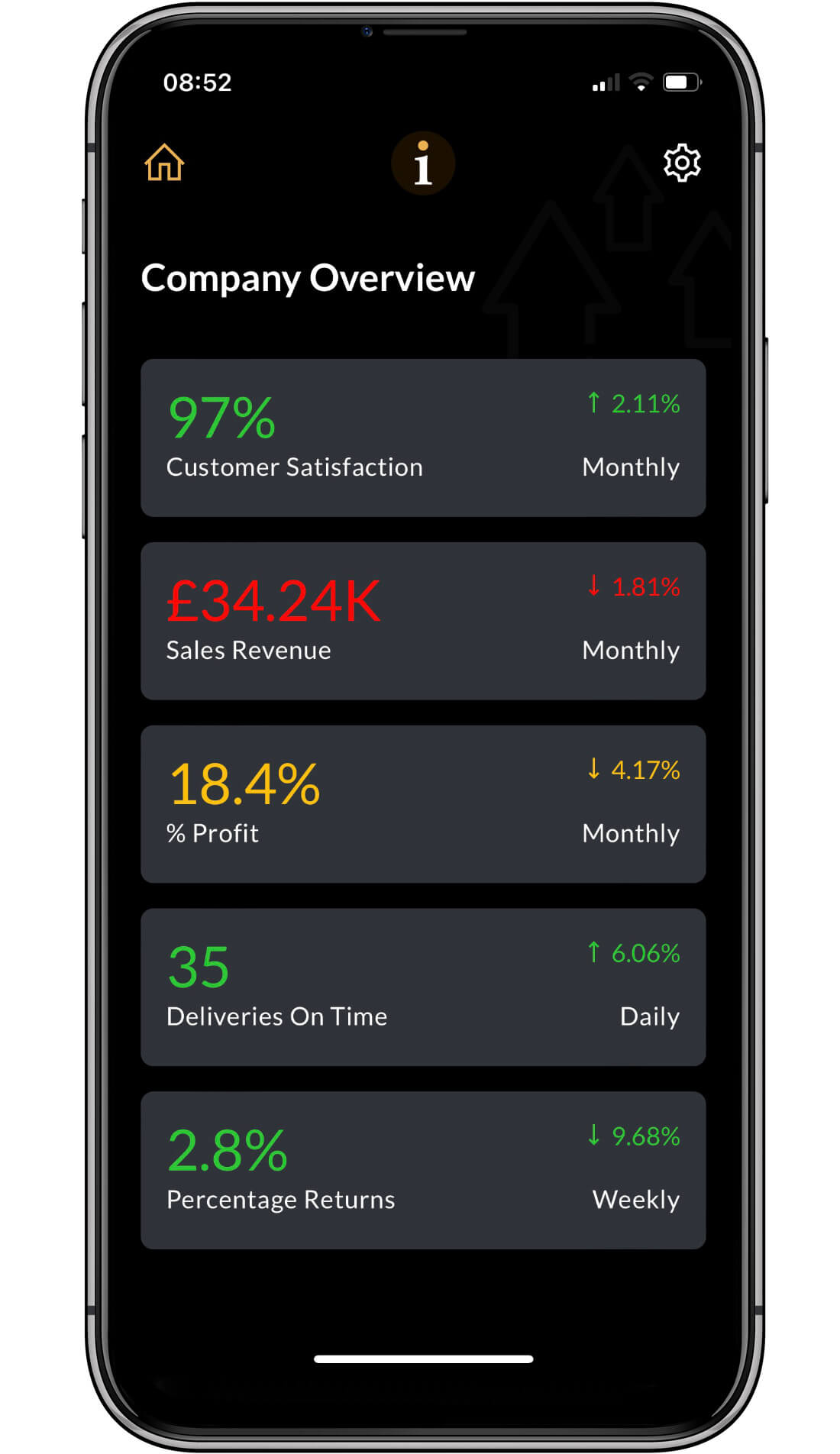 My5 User Guides
My5 is a phone app that can also be used on a PC and Mac. My5 uses the very latest Progressive Web App (PWA) technology, so you do not have to go to an apps store to install it on your phone. All you have to do is create an app bookmark.
The following user guides have been set out in a logical sequence to help you get started with the app.
After registering, you will need to add dashboards and KPIs. You can add up to five dashboards, and each dashboard can have up to five KPIs. Hence My5!
Start by adding one dashboard and five KPIs manually to get used to using the app. Then go on to using spreadsheets and Google Sheets to automate the upload of data.