Simple & Effective
KPI Dashboard Software
Helps you build scorecards, dashboards and reports and then manage them on your browser, tablet or phone
Easy to use scorecard and KPI management software
QuickScore Support and Training
Quickscore is an intuitive application. You can be up and running within minutes and have a completed scorecard, dashboard and reports within an hour. Like any application, to get real benefit you will need some training. Intrafocus provides a comprehensive set of  video guides and a full set of user manuals. If you need more, we also provide two free one-hour online training sessions. If you really want to become a ninja master, then we can provide one-to-one or one-to-many training sessions at your premises.
Versatile
 dashboards ensure improved reporting and accountability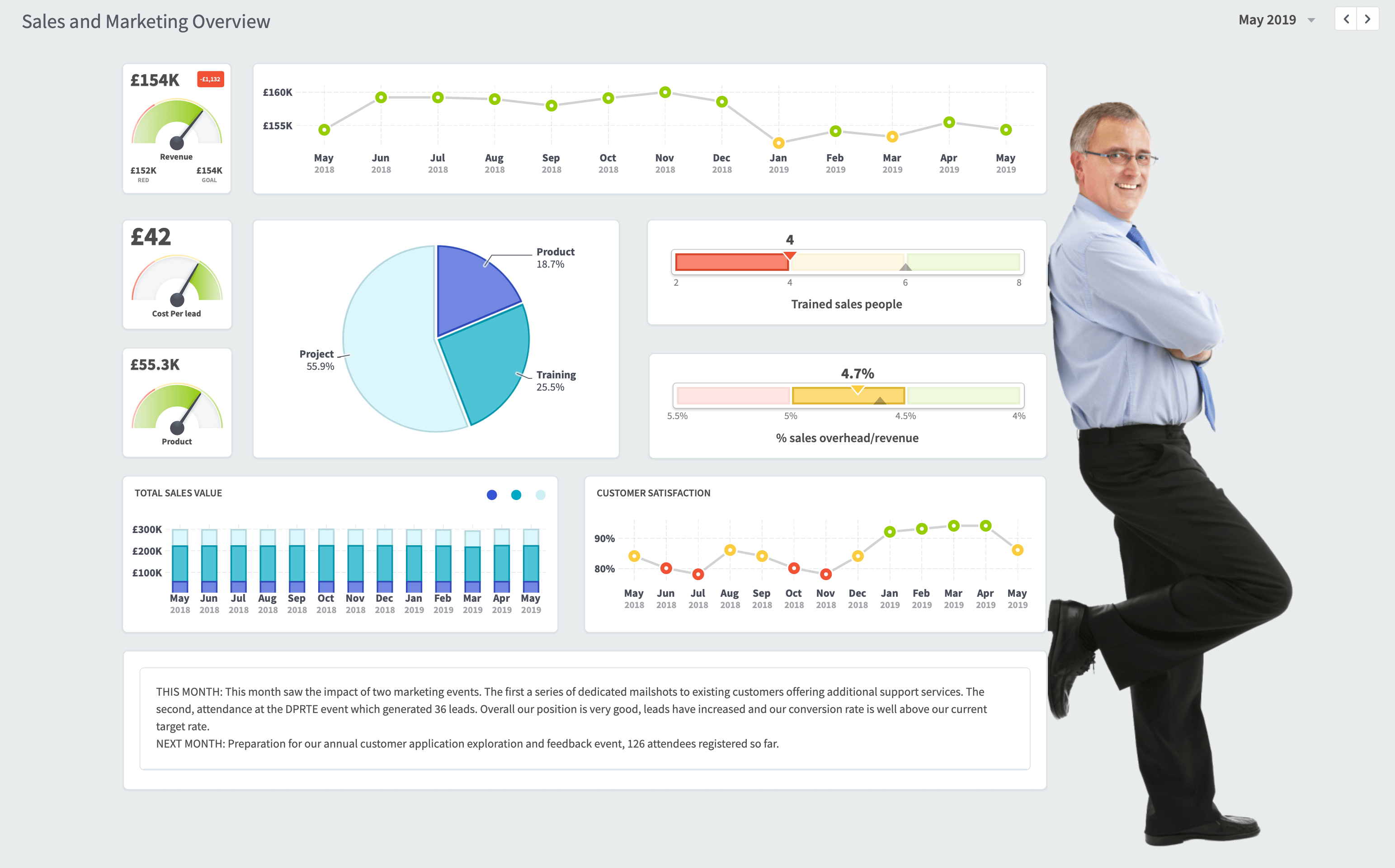 Dashboards like the one above can be created in minutes. All of the information you need to make decisions can be brought together in a single view. What's more, the dashboard can be shared by generating a link, embedding it in a website or sending it to a wall mounted office screen or TV.
Other services from Intrafocus
Are too many things demanding your attention? Don't be fooled into thinking the future will take care of itself. We can help you find time by adopting a tried and tested strategic process. After that, strategy will be firmly back on your agenda.
Professional Certification from the Balanced Scorecard Institute and the George Washington University. For more information about how to book a Balanced Scorecard Professional (BSP) course at your location, please click the button below.
Using a scorecard to manage your strategy is easy. But have you really thought about the scorecard structure? Our method takes you through seven simple steps to organise your information and build a much more effective reporting process.
QuickScore Trial
Take out a free 30-day QuickScore trial today,
no obligation, no credit card required