"The three-day workshop with Intrafocus was invaluable for aligning our senior team. We all had our own ideas, but through a set of exercises and lively discussions, the workshop enabled us to narrow these down to the priorities that would add the most value to our business. Spider Impact software provides the most effective way of ensuring the priorities are measured and visible throughout the business."
Bruce Bultitude  – CEO, Power Jacks.
Read the Power Jacks Case Study
"The three-day course was very helpful for supporting our senior management team to better understand the strategic process and how to coordinate corporate and departmental strategies.  Sturle Harald Pedersen – CEO, Gexcon.
"Gexcon UK has been using Spider Impact religiously for 5 years. With around 20% growth per annum, you can conclude that the Balanced Scorecard and the Spider Impact tool has certainly helped me achieve this consistently positive result."  Dave Price – President UK, Gexcon
Read the Gexcon Case Study
"The Spider Impact application continues to provide benefit to our team. It is easy to use, our records are maintained correctly, and we have the bonus of being able to create useful dashboards and reports that update automatically when the scorecard data are entered. Intrafocus has been a great supplier, they are quick to respond and eager to help."
Carolina Bachariou  – Strategy Management Director, ALMI Tankers.
Read the ALMI Tankers Case Study
"The Spider Impact solution has been an enormous help to ОБФ. In the past six years, we have created a centralised reporting and dashboard system that has greatly improved the way our consultants work. Working with Intrafocus has been a pleasure, they are very attentive to all our requirements."
Kirill Lapov – Consolidated Paper Mills (known in Russia as ОБФ)
Read the OBF Case Study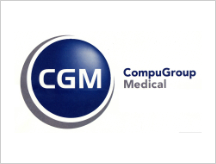 "In this very short time, Spider Impact has become an important and powerful aid to managing our balanced scorecard. I cannot imagine an easier way to work with a BSC than the one Spider Impact provides."
Vladimir Prikryl – General Manager, CompuGroup Medical
"Our company have successfully survived the Coronavirus crisis which was a great challenge for each of us. Thanks to Spider Impact scorecards we were always in touch with reality, being able to monitor and control all key processes."
Martin Roček – Quality Manager, CompuGroup Medical
"Spider Impact has become an integral tool in our business and is being used at different levels, for example as a Tier 1 Balanced Scorecard at the EXCO level and Tier 2 Scorecards at an EXCO Member/Divisional level. The support provided by Intrafocus has been great."
Hennie Van Wyk – Silica.
"We were looking at the benefits the other day thinking that maybe it's a bit expensive. But if you look at it as a monthly expense its really not that much. And because since we started we have such an array of historical data and we can manipulate it in so many ways its amazing. I'm not much of a numbers person, the guys here that are numbers people, they are in love with it. It provides incredibly clear analytical data which gives us the ability to make decisions"
Mike Miller  – Director, Global Parts.
"The application is intuitive, and it gives us a better picture of how everything is linked within the organisation. We have had great customer support from the onset. The user guides and training videos have also been helpful and as features are improved within the software, these resources are also updated for our ease."
Claudia Alvarado  – Strategic Administrator, Belize Water Services.
"Prior to using Spider Impact we recorded and reported our KPIs and key financial data in a number of different spreadsheets that were published at different times of the month. With Spider Impact we now have a tool for Management and Board meetings to provide easily digestible data including key trends. Also, Management accountability can be easily assigned. The simplicity of use of the application has facilitated its adoption and acceptance."
Robert Dolbear  – Managing Director, HCR Group.
"Spider Impact, for Sun Life Financial of Canada, has greatly helped us bring together all of our company-wide Key Performance Indicators (KPI's) into a single place. With clear ownership across each specific metric, it has allowed us to improve our monthly reporting of company-wide data, which is on a tight schedule. Its standard framework and ease of use has helped keep dashboards at the right level saying much more by showing much less."
Peter Wong  – Finance MI Manager, Sun Life Financial of Canada.
"Thank you for an inspiring, motivational and enriching course. I am taking away with me a lot of ideas how my organisation can improve its strategic work"
Coleen Heemskerk  – Policy Advisor on Quality Assurance, Church of Sweden (Svenska Kyrkan).
"At Adecco we are always looking for great technical products to drive our business forward and give us a leading edge. In order to support our internal teams we needed a Balance Scorecard. In Spider Impact we believe we have a very versatile product that meets our needs and can quickly start to drive the business strategy priorities across our 300 branches and 13 brands. The on-site training given was excellent and gave us the required skill set to fully utilise the software. We will recommend this more across our business."
Martin Kirby – Head of Credit and Risk, Adecco.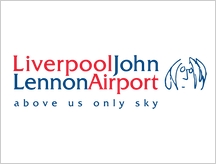 "Liverpool Airport has been using Spider Impact for some time now and has found the software to be incredibly versatile and easy to use. We have been very happy with the ongoing support from Intrafocus".
Jonathan Brennand – Head of Procurement and IT, Liverpool Airport
"We have been working on our strategy development for a while, but have been missing the tools and process to make it practical and well understood within the organisation. Our plan was to go with balanced scorecard approach, it was very complex and we were struggling to implement it. Intrafocus came with a new innovative approach and with excellent facilitation and materials made the whole process much more practical. We enjoyed the workshops, and moreover, with Intrafocus support we now have our strategy cascaded and understood within the whole organisation."
Milan Radivojevic – Strategy and Business Development Director, Nelt.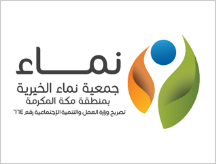 Namaa is a newly established foundation aimed at working with the worlds poorest countries to help build a better future. "Spider Impact is a leading balanced scorecard platform that contributed to the achievement of the 2018 Charity Work, Excellence Award in the Kingdom of Saudi Arabia. It facilitated Namaa's strategy execution and performance management in an easy, fast, and enjoyable manner."
Suleiman Almualem  – Strategy Office Manager at Namaa Charity Association, Saudi Arabia
Software Review: – "Visually attractive user interface, instinctive use, the available documentation couldn't be any better! There is a start-guide with the basics, but when you need more advanced options, there are also manuals available per topic on the website and loads of video material. You don't need any technical skills or long learning period to work with Spider Impact. The software does everything you would expect it to do."  Business Information Management Review
Wendy Debels  – Business Information Management Review at Vives, Belgium.
"Spider Impact, where were you before 2012 when at last I found you? You have made part of my credit union management life so much more enjoyable. The preparation & circulation of monthly management reports, now completed in a fraction of the time; the presentation quality of the reports & the charts; the functionality of the software; the sharing of information; and all so simple & so user friendly…it is unbelievable. And then there's Intrafocus, helpful and supportive throughout."
Seamas Watters – Manager, Cuchullain Credit Union, Dundalk, Ireland.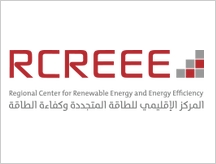 "My first impression of Spider Impact is that you can tell it's made by engineers with a strategic mindset. Unlike many other tools, this tool follows simple human logic and sequence in planning, target setting, and monitoring. For me, it was an exciting experience to select and use this software".
Emad Abou-Elgheit – Senior Manager, RCREEE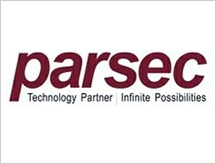 "Parsec decided to implement its Balanced Scorecard on Spider Impact in 2013 after many years of using a manual system. The conversion to Spider Impact was seamless and unleashed the full potential of the Balanced Scorecard, with the added benefit of dashboards and shared access to our KPIs. In addition, we receive detailed and immediate assistance from Intrafocus if and when we need it."
Petrus Pelser – Managing Director, Parsec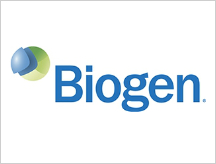 "Spider Impact has greatly streamlined manual data collection, and our KPIs are much more readily accessible than before. I am amazed by the speed to implement the tool, and support from Intrafocus is excellent."
Roland Schmid – Associate Director, Biogen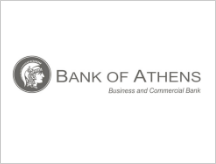 "Software is rich in features, provides all the required attributes of a balanced scorecard and performance management solution. Greatly assist with digitising your organisations performance measures, associated tracking, collaboration and reporting."
Clive Brindley –  South African Bank of Athens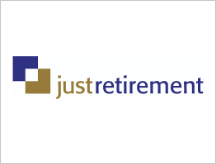 "We've been using Spider Impact for over a year now and are continually impressed with the depth of functionality we get for the low license fee, it's extremely easy to adopt (we simply used the extensive help available on the Intrafocus website to self educate) and very easy to use. It has, without doubt, transformed our approach to managing our business unit and at a remarkable cost."
Chris Thomas – Delivery Manager, Just Retirement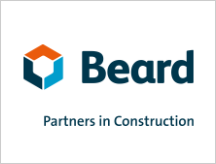 "We have been using the Spider Impact software for a few months now and I would rate it as an excellent system. Setting up our Balanced Scorecard was relatively easy and Intrafocus was very supportive and always on hand to help when we needed it. The software makes our BSC look even more professional and it is easy to navigate and gives users the ability to drill down and get behind the numbers, which is a big advantage for us."
Kerry Heathcote – Associate Director, Beard Construction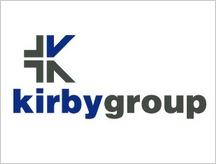 "Having implemented Spider Impact several months ago, we are convinced that it is an excellent tool for tracking performance related KPIs. It simply makes our strategy execution process much more practical and manageable!"
Giedre Visockaite – Strategy and Innovation Analyst, Kirby Group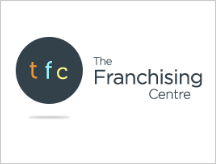 "Spider Impact has been immensely useful to The Franchising Centre, it was a breeze to set up and Intrafocus helped us every step of the way"
Bill Pegram – Director of Marketing, The Franchising Centre
A few more Intrafocus customers: