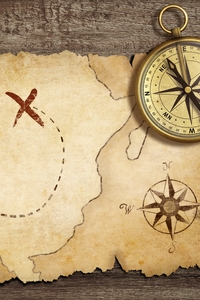 A good strategy map should communicate everything a company is striving to achieve on a single page. Think about it, if your company is made up of only five people or is an enterprise of 5,000 people first and foremost you want them to know exactly what the company is about and what it is trying to achieve. What is more, your employees want to know that your company has ambition and plans and will be around for the long haul. They want to be sure that the leaders know what they are doing and are in control. They want to work in a winning environment and want to know their jobs are secure. One of the most powerful tools you have in your armoury is a strategy map (that and consistently winning profitable business, the two are inextricably linked). A couple of weeks ago I posted an article 'What are Strategy Maps' that described a strategy map in general terms, this was intentional, there are many views as to what a good strategy map should look like and what form it should take. Tesco for instance, has developed a strategy map in the form of a circle which is centred on their 'Every little helps' slogan and the two company principles 'no-one tries harder for customers' and 'treat people how we like to be treated'. For more information on the Tesco strategy map I highly recommend Bernard Marr's white paper 'Delivering Success: How Tesco is Managing, Measuring and Maximising its Performance' which can be found on the Advanced Performance Institute website, he states "Today, the corporate steering wheel [strategy map] provides strategic focus by communicating what matters the most in a simple and easy to understand framework". Tesco, of course, has the resources to not only spend time on developing their strategy but also developing an innovative presentation method, the latter is something that many companies cannot afford to do.
This is not a problem.
There are several industry standard templates that can be used, not least of which is the Kaplan/Norton Balanced Scorecard approach. For more information on the Balanced Scorecard, check out the Intrafocus Guide to the Balanced Scorecard. There are, however, a couple of additions required to the basic balanced scorecard strategy map template. The basic balanced scorecard template focuses on four areas of business referred to as 'perspectives' these are: 1. The Financial Perspective, 2. The Customer Perspective, 3. The Internal Processes Perspective, 4. The Learning and Growth Perspective. In addition to the four perspectives there are three things that need to be highlighted, these are: 1. A company Vision statement, 2. A company Mission statement and 3. A company Core Values statement. It is true that these statements could be included within the four perspectives, but given their importance in their own right, they should be given the right level of prominence in a strategy map. So how does this all come together? The easiest way to demonstrate is through a strategy map template: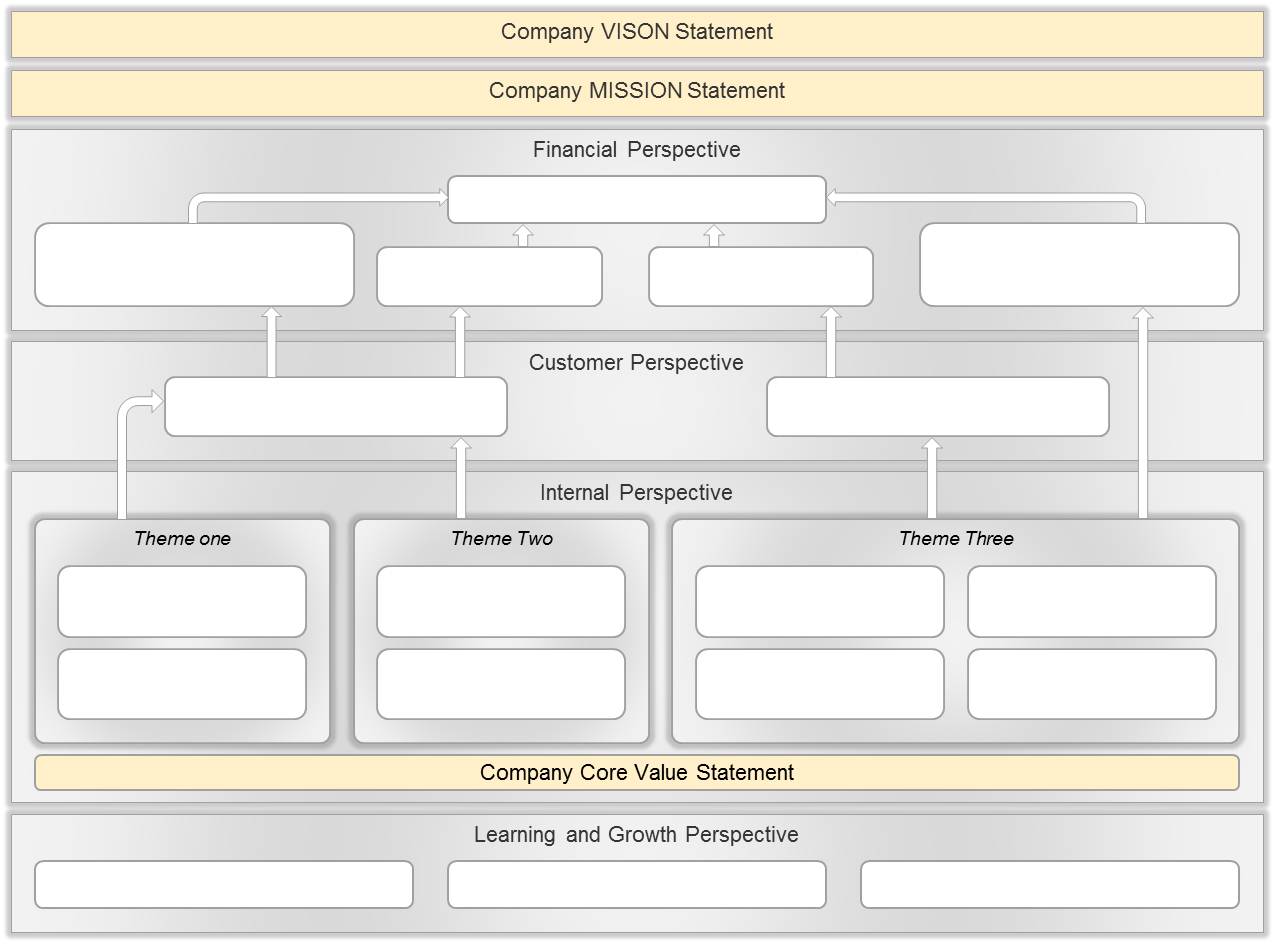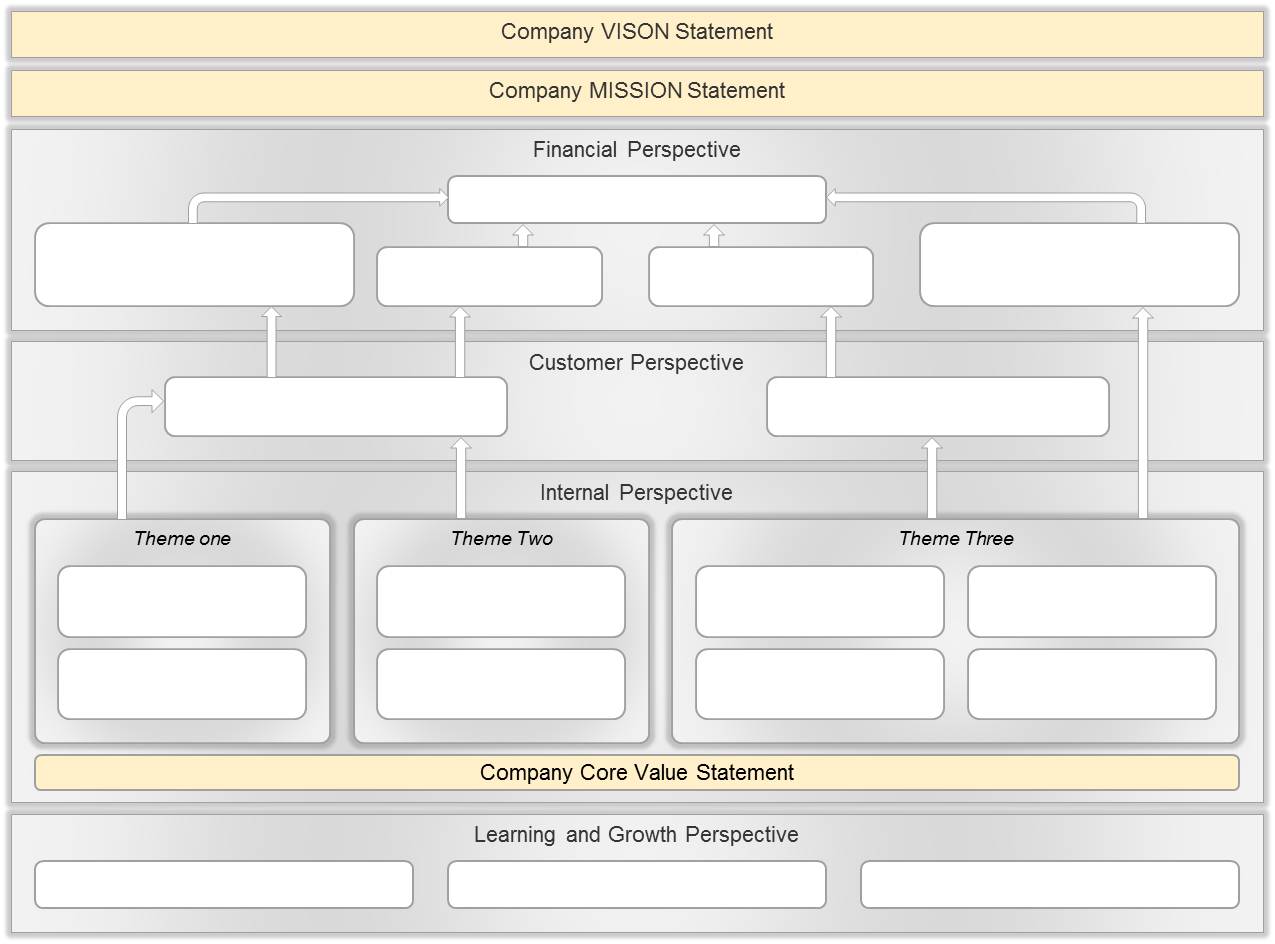 There is an argument that there is a fourth element of the strategy that should be highlighted, that of the Customer Value Proposition, on balance this statement should fit easily within the customer perspective and is part of the company Mission statement so the need to specifically highlight it is not imperative. Using the above template, any company large or small should be able to describe what they are in business for and what they intend to achieve. For more information on strategy maps and balanced scorecards, check out our documents section.