Strategy Resources from Intrafocus
Balanced Scorecard
What is the Balanced Scorecard?
Spider Impact® by Spider Strategies®
The Integrated BSC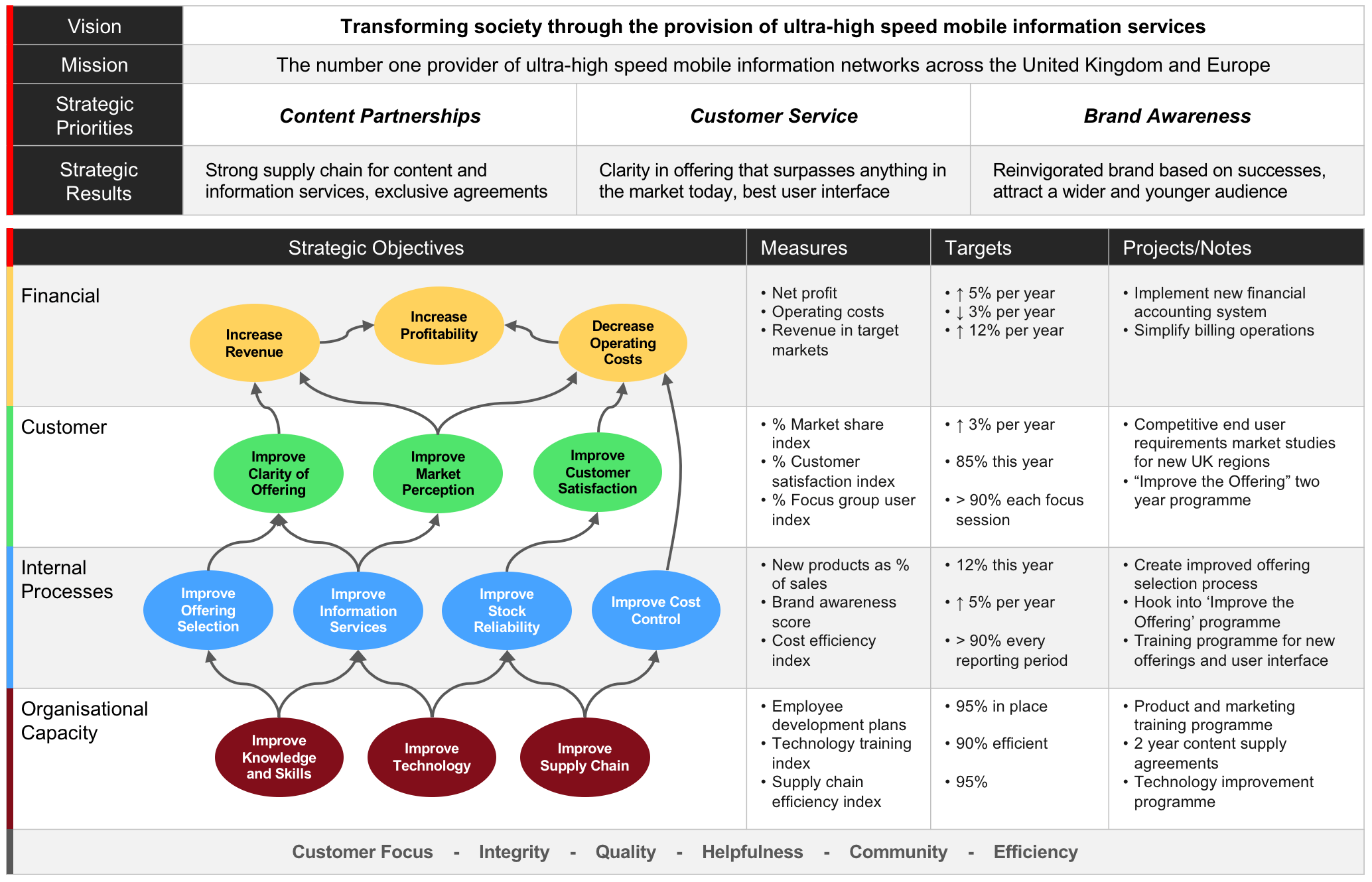 The example above is an example of an Integrated Balanced Scorecard. It includes all the elements of a strategy from Vision through to Initiatives. For more information on how to create an integrated strategy go to our Strategy Workshop pages.