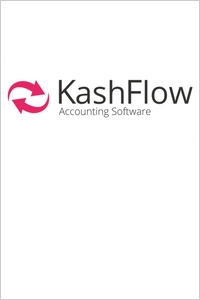 Press Release: Intrafocus, specialists in business performance management enters into an affiliate agreement with KashFlow to resell their web-based accounting software.
Intrafocus and KashFlow – While helping companies streamline business performance, Intrafocus found huge productivity improvements could be gained through the replacement of antiquated accounting software. Intrafocus looked for the best accounting package to recommend to their clients and found KashFlow.
"We decided to follow our own advice and made the change ourselves 14 months ago." says Clive Keyte of Intrafocus. "Accounting software is traditionally run in-house and has been created for accountants. KashFlow has been built from the ground-up for business people. It took us less than a day to make the transition to KashFlow and now our end-of-month accounting takes minutes to instead of days."
Intrafocus found that companies were using accounting software packages that had not been upgraded for years and therefore the associated business processes were slow and cumbersome. Many of these accounting packages have not taken advantage of new technologies. KashFlow has.
"Intrafocus has been using KashFlow and working with us for over a year now" says Duane Jackson, Founder and CEO of KashFlow "we are delighted that they have been endorsing our product, referrals through word of mouth are by far the most powerful and honest way to generate interest".
KashFlow, is a highly secure web-based system that has been built by business people for business people. It strictly follows best accounting practice, while providing an intuitive and easy to use interface. From the outset KashFlow decided to only add features that were requested by business people.
About Intrafocus: Intrafocus is a business performance management software reseller and consultancy. Having invested heavily in lighter-footprint performance management software Intrafocus believe that companies and organisations want easy-to-use web-based tools to examine and manage their performance data more effectively.
About KashFlow: KashFlow Software Limited is a privately owned company based in London, England. KashFlow provide online accounting software for small businesses owners – the emphasis always being on ease of use, automation and integration. KashFlow are widely regarded as a pioneer of the SaaS business model and as the leader in web-based accounting.