Most business performance management software packages require users to sign-on to look at useful dashboards. This is no longer the case with QuickScore. A new embedded dashboards function has been added to allow users to quickly and easily take 'snippets' or 'links' and add dashboards to local Intranets or to external web pages. They can even embed links into presentations that will open a web browser and display the dashboard.
This is a significant advance to the product, users now have the ability to provide company-wide information to a much, much wider audience. They can even make information readily available to external audiences through pubic web pages.
This latest enhancement is one of many new features that have been introduced into the latest version of QuickScore. The latest version of the product had two things in mind. The first was to provide a quick-start feature to allow users to build scorecards quicker than ever before. The second was to allow users to externalise any important content.
The new release has succeeded on both counts. From QuickScore version 2.7 onwards, dashboards can be embedded into websites or intranets.
Important Note: Great care must be exercised in utilising this facility. Please be sure you are happy for the data in the dashboard to be made public in a website or intranet.
The following is an example of and embedded dashboard:

To embed a Dashboard, in QuickScore go to Dashboards from the main menu and select the dashboard you are interested in. In the top right hand corner there is a 'Send Page To' button, click on it and at the bottom of the drop-down menu you will see 'Embeddable Dashboard':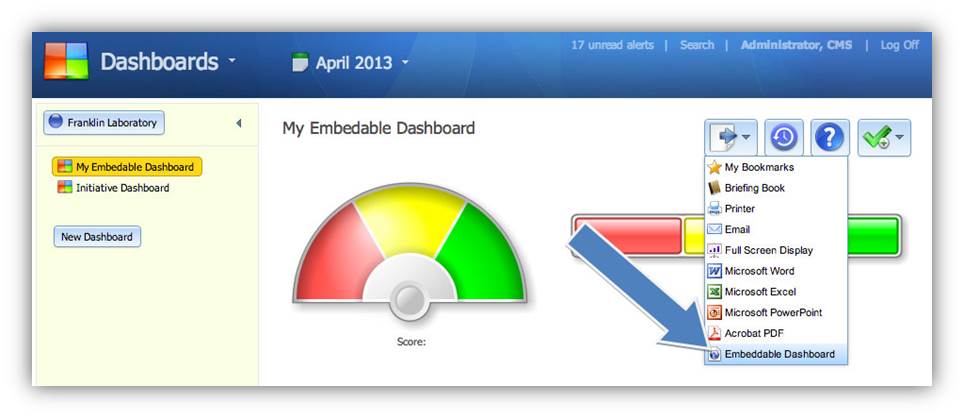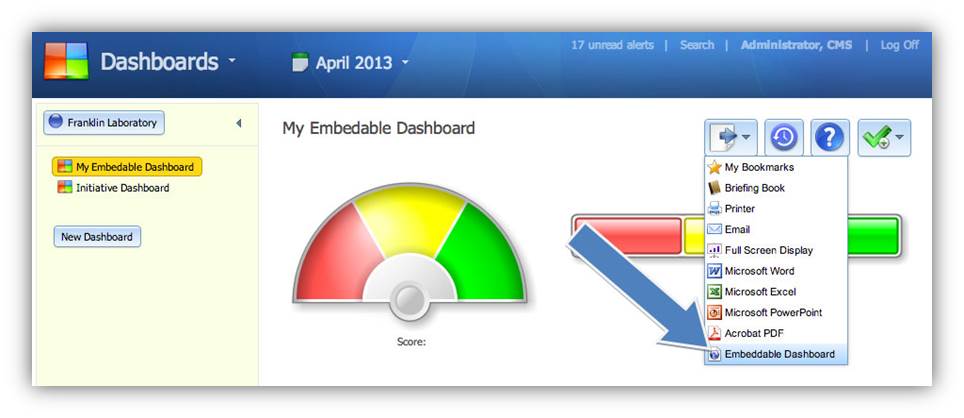 This brings up a dialogue where you can copy and paste the appropriate HTML code.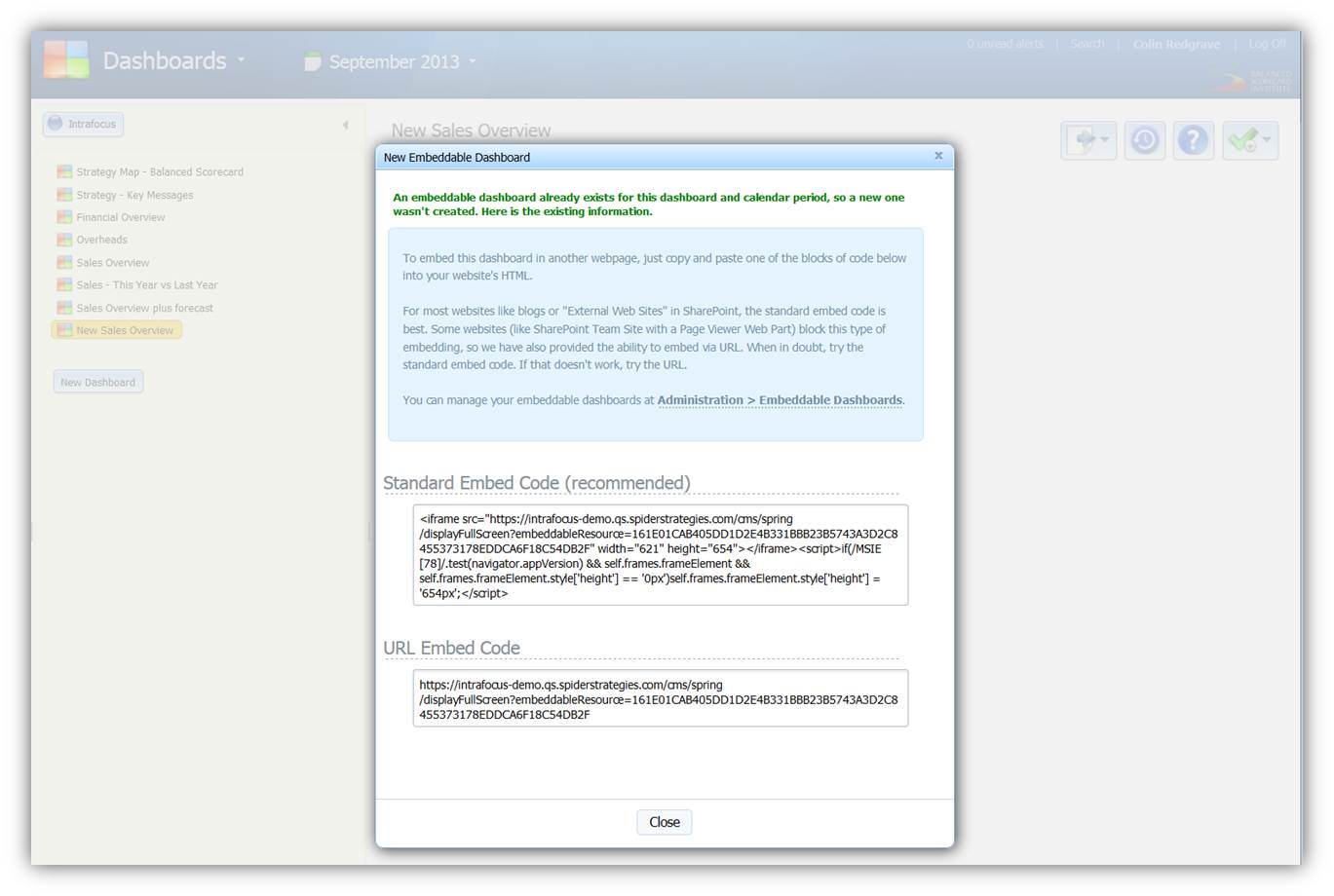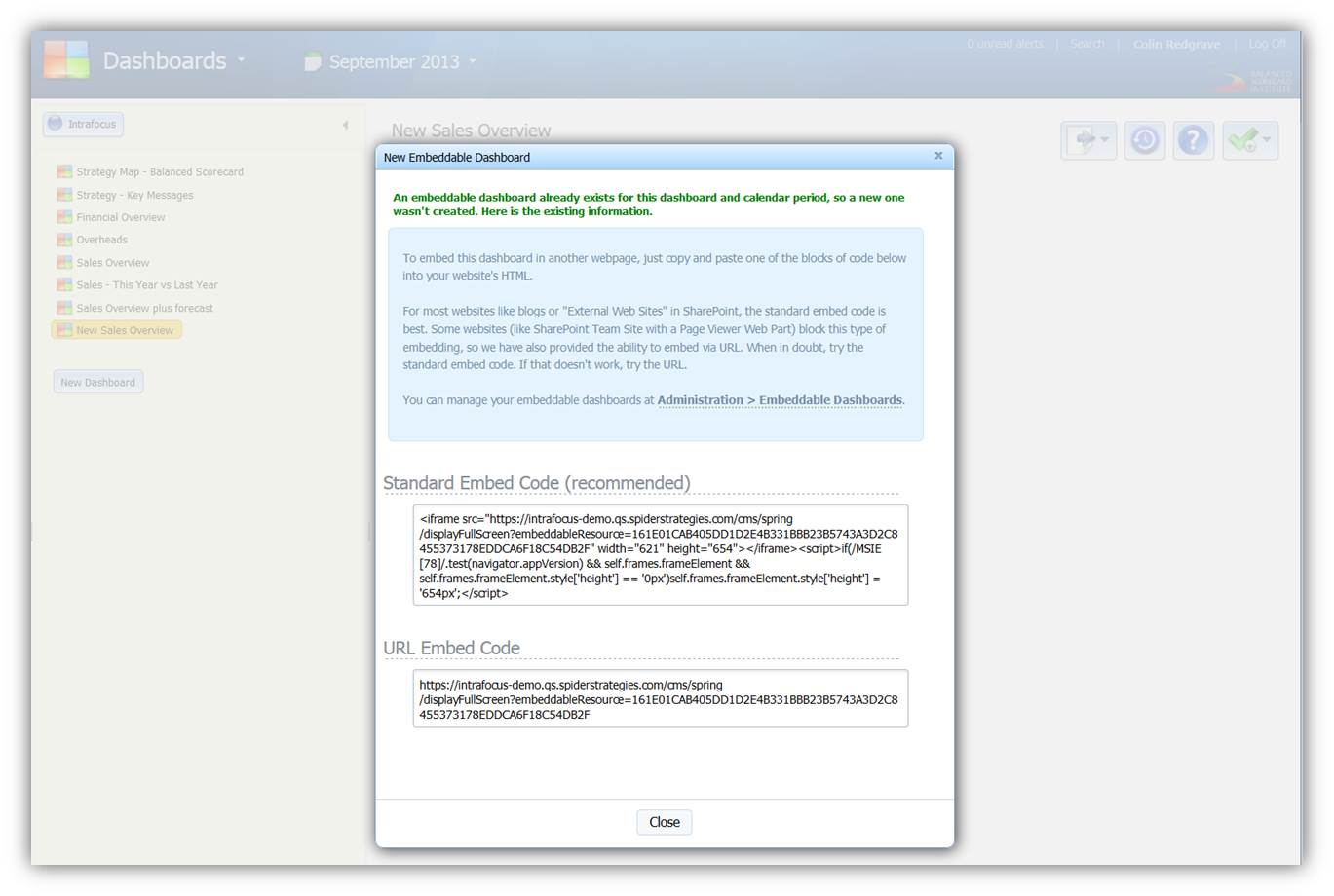 Administrators can also manage all exported dashboards in the administration section. This allows you to see a list of all dashboards that are currently being embedded, and it allows you to remove embeds from within the software itself.
Note: You may have to experiment with the size of the embedded dashboards you create so that they fit properly into your website.