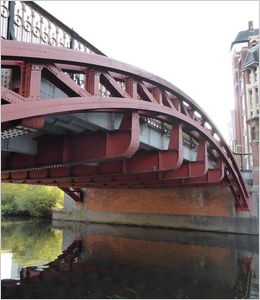 The Bridge at Leicester is a voluntary organisation providing services to the homeless. This includes the provision of food and clothing and a two-day drop in centre. They serve over 300 meals every week, provide emergency clothes and bedding and have recently set up a 'mentoring' project to help the homeless get back on their feet and find employment.
Intrafocus, provider of Balanced Scorecard Software and Consultancy Services, is delighted to support The Bridge at Leicester. Intrafocus, who work professionally with a number of charities in the UK, Middle East and Africa, through personal connections, offered to support The Bridge at Leicester.
"The relationship came about as a result of a small misunderstanding" said Clive Keyte, Director at Intrafocus
"My brother in-law knew Intrafocus had something to do with software, so asked me if I could recommend a company to help them build a website. We have some great IT expertise, it's not what we sell, but I thought, why not? We could do that."
Keyte suggested to The Bridge at Leicester management team that rather than pay for services from an unknown company, they let Intrafocus contribute by building and maintaining their website free of charge.
"We run our own website, so I was certain we could add this activity at no cost to The Bridge" said Keyte "It has been an absolute delight to contribute to their activities and to learn about the great work they do in Leicester"
"It was a wonderful surprise that Intrafocus offered help" said Huw Francis, The Bridge at Leicester Group Secretary "We are such a small charity; attracting sponsorship has never really been on the agenda. We are so grateful for the support Intrafocus has provided."
About Intrafocus:
Intrafocus is a Balanced Scorecard software reseller and consultancy. They provide the only software formally recommended by the Balanced Scorecard Institute. Intrafocus supplies QuickScore to Europe, The Middle East and Africa. QuickScore can link organisational strategy to objectives, metrics and initiatives. The tracking interface turns metrics into 'scores' which are then rolled up to deliver an at-a-glance health-check for departments, divisions and headquarters.