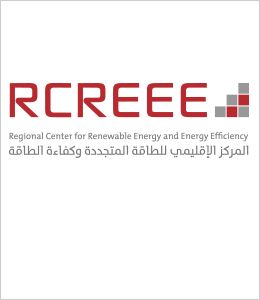 The Regional Center for Renewable Energy and Energy Efficiency (RCREEE) has selected QuickScore from Intrafocus as its business performance management application. RCREEE were looking for a tool to help them plan, set targets and monitor business progress in a logical way. They found that QuickScore was the best application on the market for this task. RCREEE is an independent not-for-profit regional organisation with a mandate to enable and increase the adoption of renewable energy and efficiency practices in the Arab region.
"My first impression of QuickScore is that you can tell it's made by engineers with a strategy mindset." Says Emad Abou-Elgheit, Senior Manager – Communications and International Affairs in RCREEE. "Unlike many other tools, this tool follows simple human logic and sequence in planning, target setting, and monitoring. For me, it was an exciting experience to select and use this software."
The QuickScore Balanced Scorecard Software application can link organisational strategy to objectives, metrics and initiatives. The tracking interface turns metrics into 'scores' which are then rolled up to deliver an at-a-glance health-check for departments, divisions and headquarters.
"This has been a very exciting opportunity for Intrafocus." says Clive Keyte, Managing Director – Intrafocus "We are very pleased to be working with a company like RCREEE who are at the forefront of the adoption of renewable energy sources."
The RCREEE project has a long way to go. Their mission statement declares, the work is based on "Facts and figures: Reliability through regionally-consistent methodologies." RCREEE will certainly benefit though the use of QuickScore which is built exactly for this sort of activity. This is clearly understood by Mr. Abou-Elgheit who says of QuickScore from Intrafocus: "it's an investment well spent."
About Intrafocus:
Intrafocus is a business performance and strategy management software reseller and consultancy. They also supply QuickScore, the only software formally recommended by the Balanced Scorecard Institute, into Europe, The Middle East and Africa.