Balanced Scorecard Introduction
What is the Balanced Scorecard and how
can it be used in your organisation?
Event: BSC Introduction
The Balanced Scorecard is not just a scorecard, it is a strategic methodology.  Sign up for this half-day introductory seminar to see how your organisation might benefit from the Balanced Scorecard – And we will throw in lunch free of charge!
Venue: Winchester Cathedral
Date: 11th May, 11:30am start
Register for the event today:
What Will You Learn?
The major topics for the introduction are:
The basics of the Balanced Scorecard methodology
Assessment techniques and affinity grouping
What a strategy map is and how it is used
The definition of effective business objectives
How to develop meaningful key performance indicators
Where projects and initiatives fit in the process
The Venue
With its five tall gothic windows, the Chapter Room within Winchester Cathedral is a beautiful 15th-century building looking out over the tranquil green of the Cathedral's inner close. It is a perfect venue in itself and a two minute walk into Winchester's city centre. The Cathedral is five minutes walk from three city centre car parks.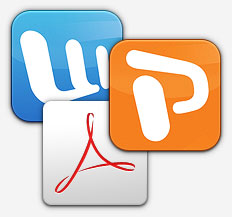 EXPORT EVERYTHING
Every object can be exported. Be it an individual metric, objective, dashboard, strategy map, initiative or row and column report. Use Briefing Books to create an entire report and export with a single click.
SEARCH
Powerful free-form search – Get to the root of the problem by viewing underlying data, analysing metric trends, and reading other people's comments.
ADD ALERTS
Set up alerts based on triggers. These can be scores going into the red or notes being added or a actual values moving outside a defined threshold. Never be surprised again.
But before you do, consider the following:
1. Think about what you want to measure
Do you have a scorecard already?  If yes, then you are good to go!  If no then jot down a few objectives and think about how they will be measured.
2. Create some test data
You will need to add some data to the system. It doesn't have to be much. Three to five objectives and seven to ten metrics. Download the spreadsheet below to see how easy it is.
"We've been using QuickScore for over a year now and are continually impressed with the depth of functionality we get for the low license fee, it's extremely easy to adopt (we simply used the extensive help available on the Intrafocus website to self educate) and very easy to use. It has without doubt transformed our approach to managing our business unit and at a remarkably low cost."     Chris Thomas, Just Retirement
Communicator
£22/user/month
Administrator
£65/user/month
At a minimum you will need 1 Administration user. From there it is up to you. If you want 1 Administrator and 1 Communicator or 10 Administrators and 100 Communicators, just let us know and we will create your ideal package
FREE TRAINING
There are eighteen Training Videos for QuickScore. They are completely free to view on-line and watch at your convenience. If you're interested in a more personalized approach, we have other training options available. There are one-on-one sessions with our on-line trainers or you can schedule a class at your offices.  
FREE TRIAL
Try QuickScore free of charge for 30 days, no credit card required, no obligation to buy.