The Top 10 Strategy Books – 2020
What are the top 10 strategy books for 2020?  We've taken a really good look and come up with the list below. The list is in two parts, first are the books published this year, and second are the all-time greats that every strategist should take the time to read. Oh, we added an eleventh bonus book as well!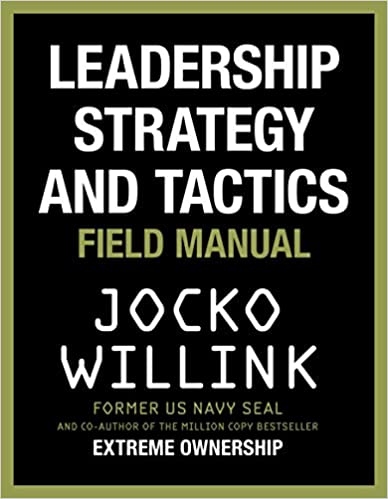 Leadership Strategy and Tactics
If you want to look at yourself as a leader, then this is a book worth reading. Retired Navy SEAL Officer Jocko Willink delivers his powerful and pragmatic leadership methodology.  Working from his own experiences and what he has seen in the world of leadership, Willink has produced what he refers to as a 'field manual' for leadership. Leadership Strategy and Tactics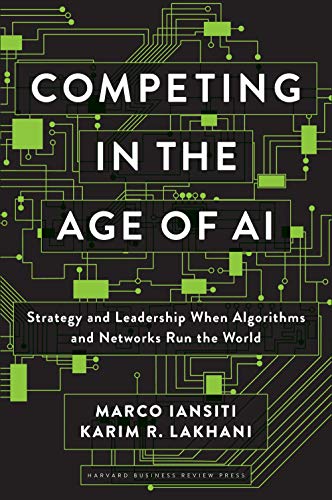 Competing in the Age of AI
When traditional operating constraints are removed through the use of technology, strategy turns into something where existing rules no longer apply. Packed with examples, including many from the most powerful and innovative global, AI-driven companies, and based on research in hundreds of firms across many sectors, this is your essential guide for rethinking how your company should compete and operates in the era of AI. Competing in the Age of AI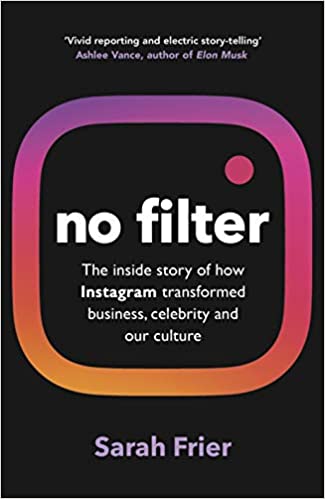 No Filter
No Filter: The inside story of how Instagram transformed business, celebrity and our culture. Sarah Frier reveals how Instagram became the hottest app in a generation, reshaping our culture and economy in the process. The book explores how Instagram became global business, creating a new economy of 'influencers' and pioneering a business model that sells an aspirational lifestyle to all of us. No Filter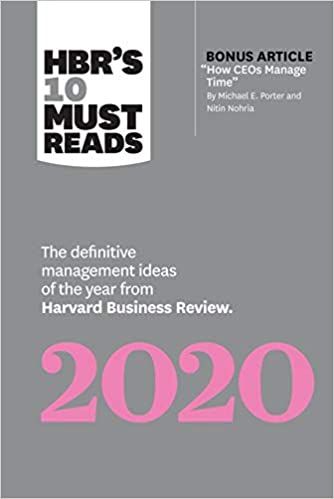 HBR's 10 Must Read's 2020
Strictly speaking, this is not a book, it is a collection of articles from the Harvard Business Review including "The Surprising Power of Questions," by Alison Wood Brooks, "Strategy for Start-Ups," by Joshua Gans, Erin L. Scott, and Scott Stern, and "How CEOs Manage Time," by Michael E. Porter. HBR's 10 Must Reads 2020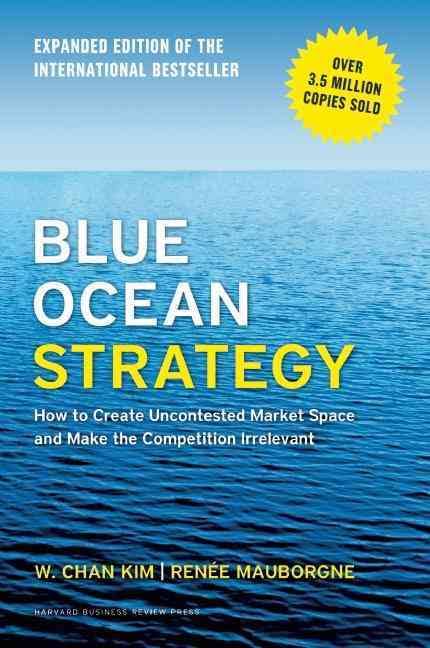 Blue Ocean Strategy
Recognised as one of the most iconic strategy books ever written, now updated with fresh content from the authors, it argues that cutthroat competition results in nothing but a bloody red ocean of rivals fighting over a shrinking profit pool. Based on a study of 150 strategic moves, the authors argue that lasting success comes not from battling competitors but from creating "blue oceans", untapped new market spaces ripe for growth. Blue Ocean Strategy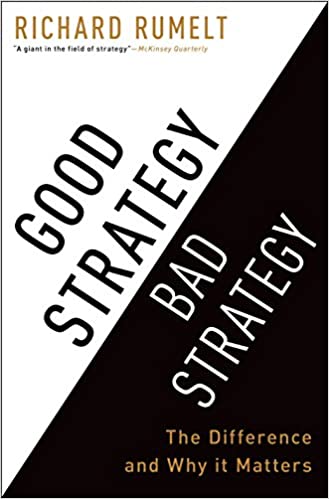 Good Strategy Bad Strategy
With nearly 700 positive ratings on Amazon, this book has grown in popularity since its publication in 2011. For Rumelt, the heart of good strategy is insight into the power in any situation, and into the response. Drawing on examples of the good and the bad from across all sectors and all ages, he shows how this insight can be cultivated with a wide variety of tools that lead to better thinking and better strategy.  Good Strategy Bad Strategy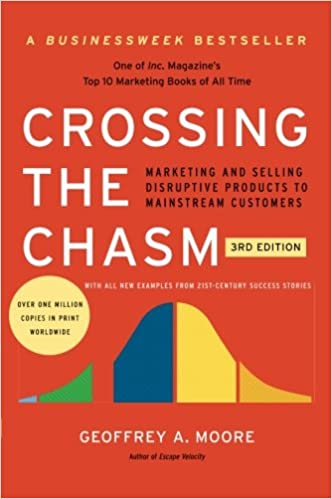 Crossing the Chasm
Crossing the Chasm was first published in 1991, nearly twenty years ago! The book has become a student marketeers textbook. Revised in 2014 Geoffrey Moore's ideas about taking products to market are as current now as they have ever been. The third edition brings Moore's work up to date with dozens of new examples of successes and failures, new strategies for marketing in the digital world.  Crossing the Chasm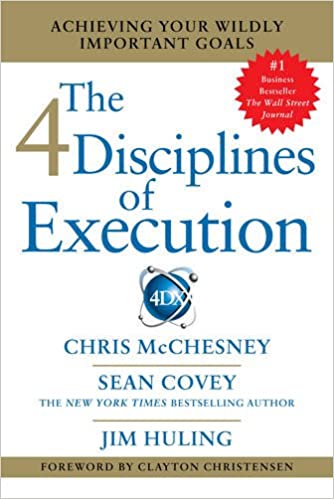 4 Disciplines of Execution
The consultants, Franklin Covey are absolute masters when it comes to strategic execution. Their explanation of the 'whirlwind' of the day-job has been used in strategic process classes around the world. The concept of the Law of Diminishing Returns, although not invented by Franklin Covey, has become synonymous with their name. The message of this book is clear, separate the day job from strategic execution. 4 Disciplines of Execution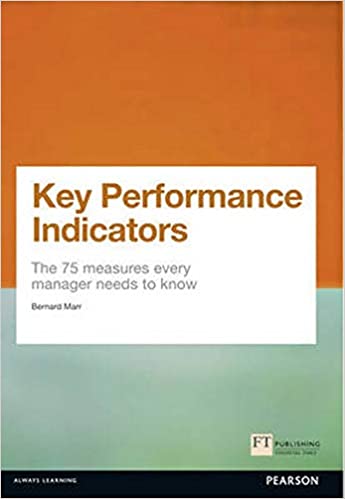 Key Performance Indicators
The 75 measures every manager needs to know. If you think this book is not about strategy you couldn't be more wrong. If you buy this book it will sit on your desk within easy reach and become well-thumbed. Most organisations are great at developing strategies. Most organisations fail at implementing a strategy. And the single most important tool in implementation is connecting your measures to your strategic objectives. We do not advocate that all your measures should come from this book (quite the opposite actually) but it will give you a head start. Key Performance Indicators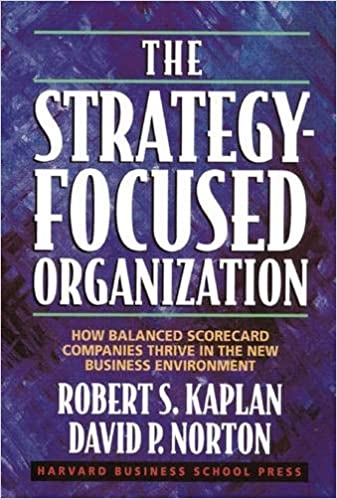 The Strategy Focused Organisation
Kaplan and Norton are the biggest proponents of the Balanced Scorecard strategic methodology, and yes, if you didn't know, it is a strategic methodology, not a scorecard! They wrote this book as a follow-up to the Balanced Scorecard revising the approach and adding more than twenty in-depth case studies. For anyone involved in strategic planning this book is still a definitive must-read textbook. The Strategy Focused Organisation
and finally, a bonus strategy book: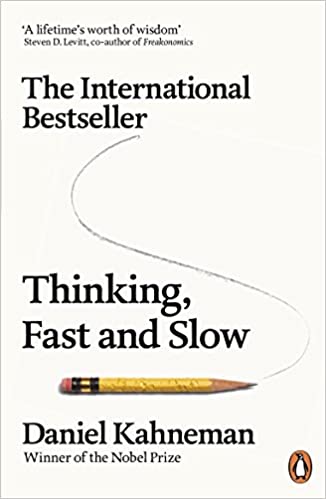 Thinking, Fast and Slow
Aimed at individuals to help them understand the way they think, this is a book for strategic thinkers and not specifically about strategy. Why is there more chance we'll believe something if it's in a bold typeface? Why are judges more likely to deny parole before lunch? The answer lies in the two ways we make choices: fast, intuitive thinking, and slow, rational thinking. The book reveals how our minds are tripped up by error and prejudice and gives practical advice for slower, smarter thinking. Thinking, Fast and Slow
If you have read all of the above and reached this point well done! You must be really interested in strategy. If you like our selection of strategy books then we have done our job. If you are wondering why a book has been missed out, then let us know, we are always on the lookout for good books.