QuickScore
Manage your key business metrics more efficiently with QuickScore and improve your business communications.
---
Balanced Scorecard Software
Is your business being managed effectively? Can you measure the success of your business goals and objectives? Are all of your employees all headed in the same direction? With QuickScore, the only software recommended by the Balanced Scorecard Institute, you can organise your objectives, business metrics and initiatives so you don't have to worry.
Nothing to Install or Update
QuickScore is 100% web-based, so there's no software to install or servers to manage. Just use the web browser on your computer or mobile device to access your performance data from anywhere. We take care of all hosting, software updates, and data backups. You run your business. Of course there are times when you need to host your own data, and we support that too. We even have customers using our software on classified military networks, so we understand when customers are a little protective of their secrets.
Try QuickScore Today
Recommended by the Best
Balanced Scorecard Software is great for aligning your business activities to the vision and strategy of your organization. Nobody knows scorecards better than the Balanced Scorecard Institute. For over a decade they've been recognized as the global leaders in balanced scorecard consulting. Which is why we couldn't be more excited to announce that we provide the software that they recommend. QuickScore is the only balanced scorecard software officially recommended by the Balanced Scorecard Institute.
Build Strategy Maps Easily
Once you have built your balanced scorecard, creating a strategy map is easy. You just select, move and resize coloured bubbles that represent your strategic objectives. QuickScore automatically updates the bubbles' colours based on your latest performance data. Strategy maps are great for seeing how well you're performing at a glance. If you want more detailed information, just click on one of the coloured bubbles to drill down.
---
Add Alerts and Stay Informed
Even though your formal reviews may only be once a month or once a quarter, it is essential to be kept informed. Set up alerts based on triggers.  These can be scores going into the red or notes being added or a actual values moving outside a defined threshold. Never be surprised again.
Create and Embed Dashboards
You can create many different types of dashboard using objects including; performance measure, objectives, perspectives, initiatives, reports, in fact you can add any object that has been created elsewhere in the application. Just select the object to add it, then move and resize to create the dashboard you need. You can even select notes previously added to your metrics or objectives.
You don't even have to go to the Balanced Scorecard Software to see your dashboards! QuickScore allows you to generate a link or a code snippet, you can embed your dashboard on any web page and allow anyone to see them.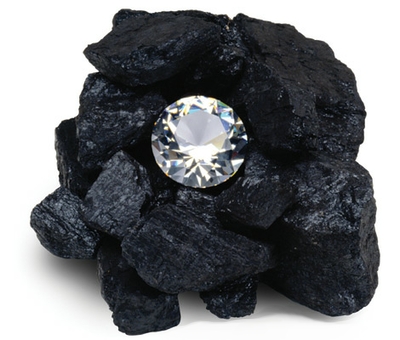 Drill Down and Search for Anything
If you want to see what's going on behind the scenes of a dashboard or report, just click to drill down. You can get to the root of the problem by viewing underlying data, analysing metric trends, and reading other people's comments. You can also jump directly to what you're looking for by searching. Just type a word or phrase into the search box to quickly find reports, dashboards, or even individual metrics.
Try QuickScore Today
Track Goals Over Time
As you would expect, all of your Key Performance Indicators can be tracked over time. Years of data can be viewed easily. If you don't want to see it, but do need to keep it, just hit the archive button. In addition, with QuickScore  you can track your thresholds as well.  Your performance goals may not the same today as they were yesterday.
---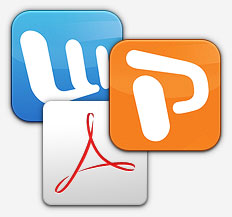 Export Everything
We love the web, but we know that sometimes you need to work other places too. That's why we developed our dashboards to export to a variety of formats including PowerPoint, Word, Acrobat, and JPEG. When you export to PowerPoint, the dashboard objects are fully editable too. You can change text, add new things from PowerPoint, and rearrange objects to look great on your slide.
Developing Meaningful KPIs
If you think your metrics can be improved, then download our free guide.  It will take you through a step-by-step process to create meaningful key performance indicators.  You don't need to use our Balanced scorecard Software to benefit from this guide
Download our Free Guide
Balanced Scorecard – Free Online Training
To get you started, we have created over a dozen videos teach you how to use QuickScore. They're completely free to view on-line to watch at your convenience. You don't even have to give us any information. If you're interested in a more personalized approach, we also have several live training options available at competitive rates. You can take one-on-one sessions with our trainers on-line. You can schedule a class at our Winchester offices. We can even come to you for multi-day on-site engagements. If you have read this far then you really should try QuickScore! Click on the button at the top of this page and Intrafocus will set you up with a dedicated trial system free of charge for 30 days. No obligation no payment required, just your name, e-mail address and company name. QuickScore is an application written by Spider Strategies Inc.
QuickScore Trial
Take out a free QuickScore trial today,
no obligation, no credit card required
Free 30 Day Trial