Spider Impact® by Spider Strategies®
Take control of your strategy and KPIs
Align your organisation to your strategic goals. Make faster and better decisions. Visualise your data and track your performance effectively.
30-day free trial request
Watch the Impact video
Trusted by Intrafocus customers across the world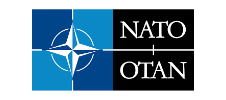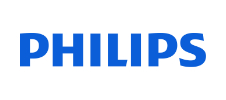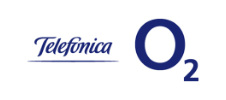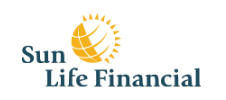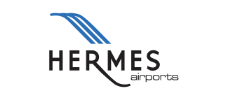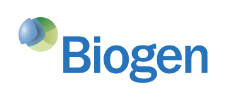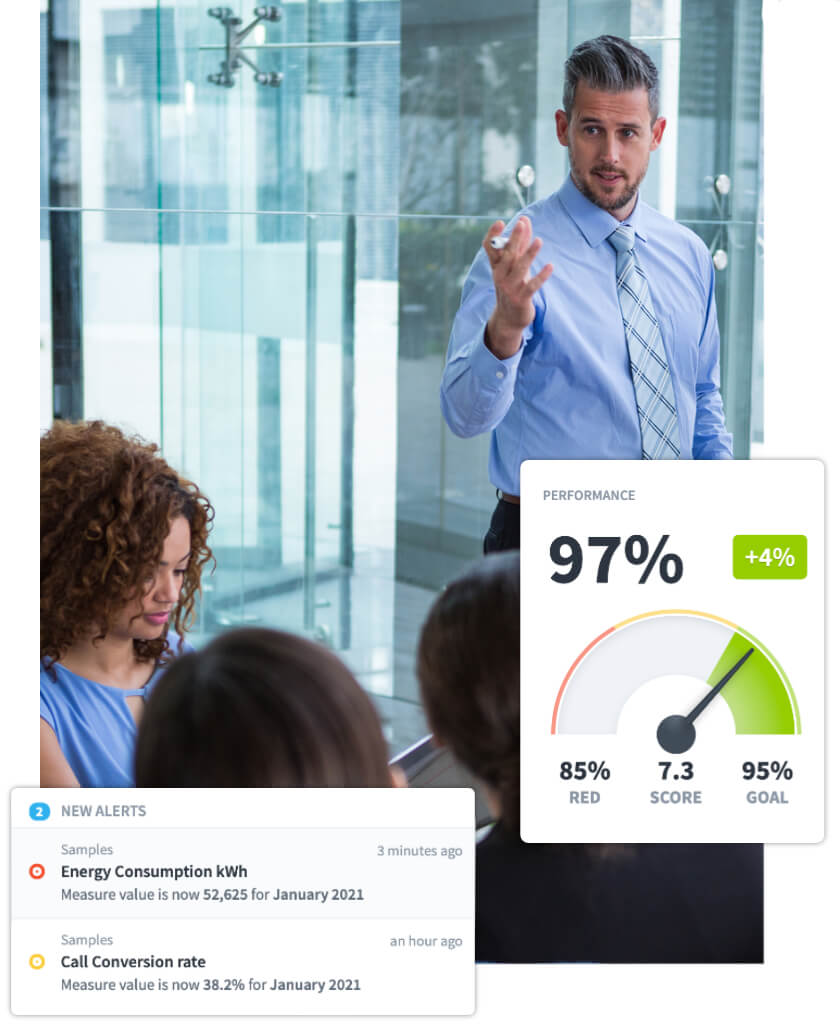 Intrafocus Builds Solutions
What is Spider Impact?
Spider Impact is a strategy and key performance indicator (KPI) management application. If you are implementing your strategy then you need a tool to manage the process and data.
To be competitive you need to:
Structure your KPIs in a scorecard
Allocate ownership for Objectives, tasks and KPIs
Aggregate your KPIs into informative dashboards
Create a set of linked initiatives/projects
Build a set of reports that automatically update
Intrafocus has delivered Spider Impact by Spider Strategies to 100s customers across Europe, the Middle East and Africa. And you don't have to take our word for it, read our Customer Testimonials.
Spider Impact provides the solution to strategic management.
Visualise
Visualise your data
Whether you are creating a strategy, building a set of objectives or simply looking for a repository for your key performance indicators, the data needs to be organised.
Spreadsheets no longer cut it. Presentations have a limited shelf life. With your data organised into a set of scorecards, it can be sliced, diced, aggregated and visualised.
With Spider Impact it is easy. And we can make it even easier. Show us what you are using now, send us some data and we will build a pilot system free of charge.
Build your system quickly and easily
Create scorecards, objectives, and KPIs
Ask us to help with a pilot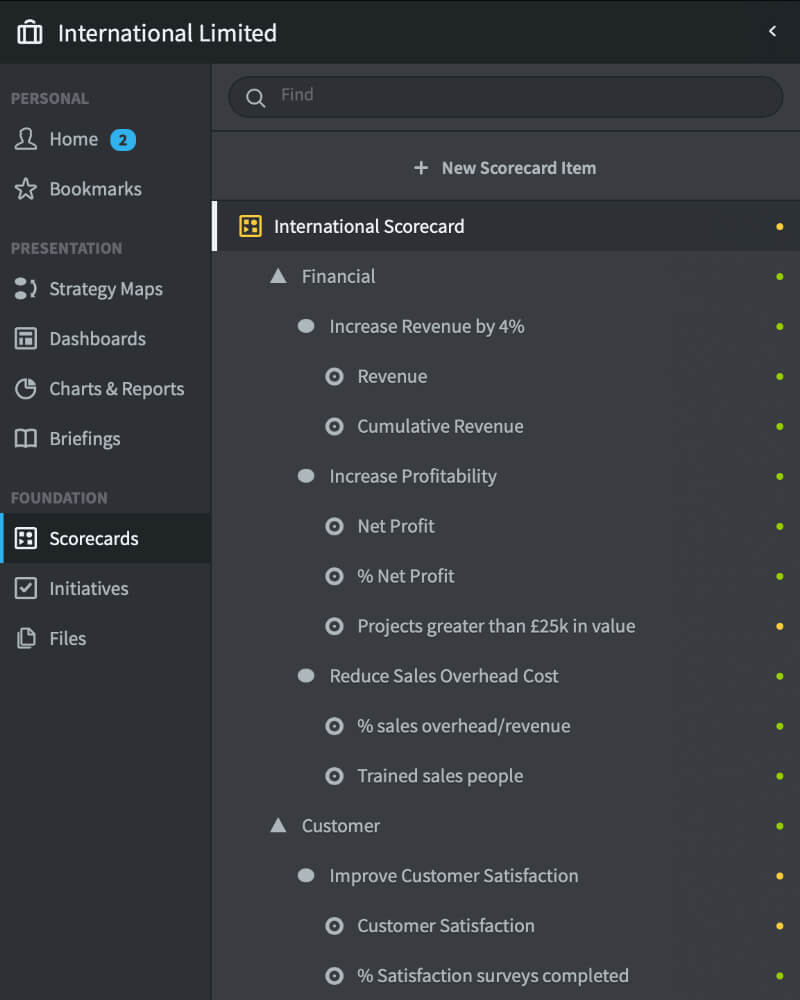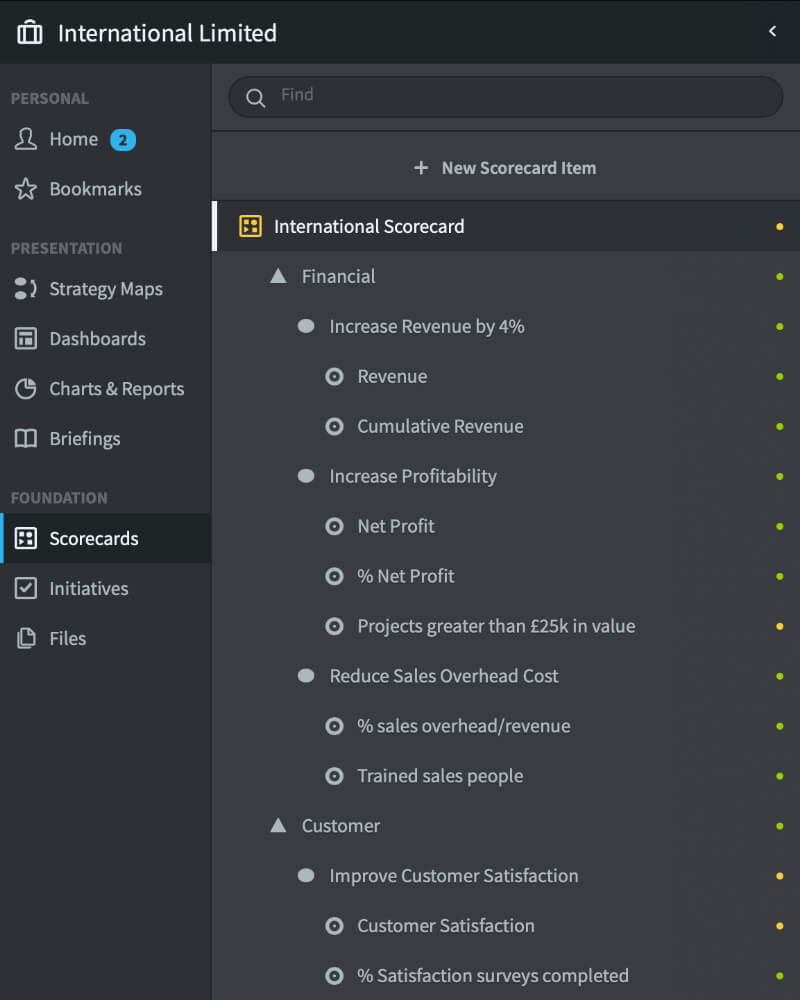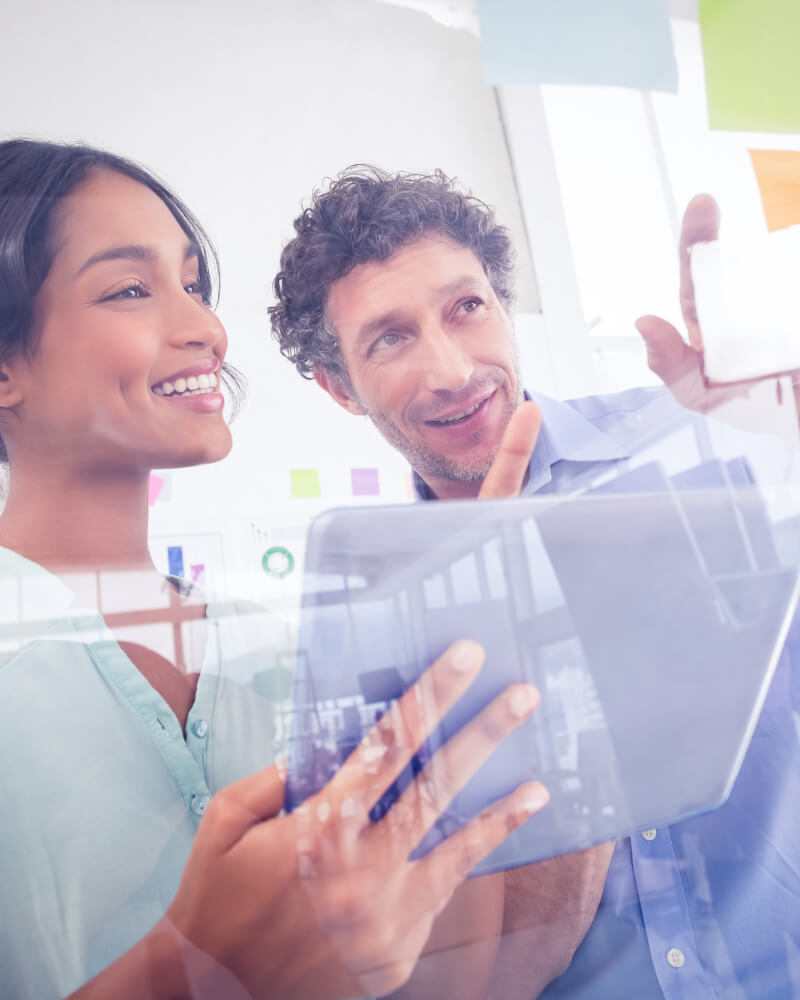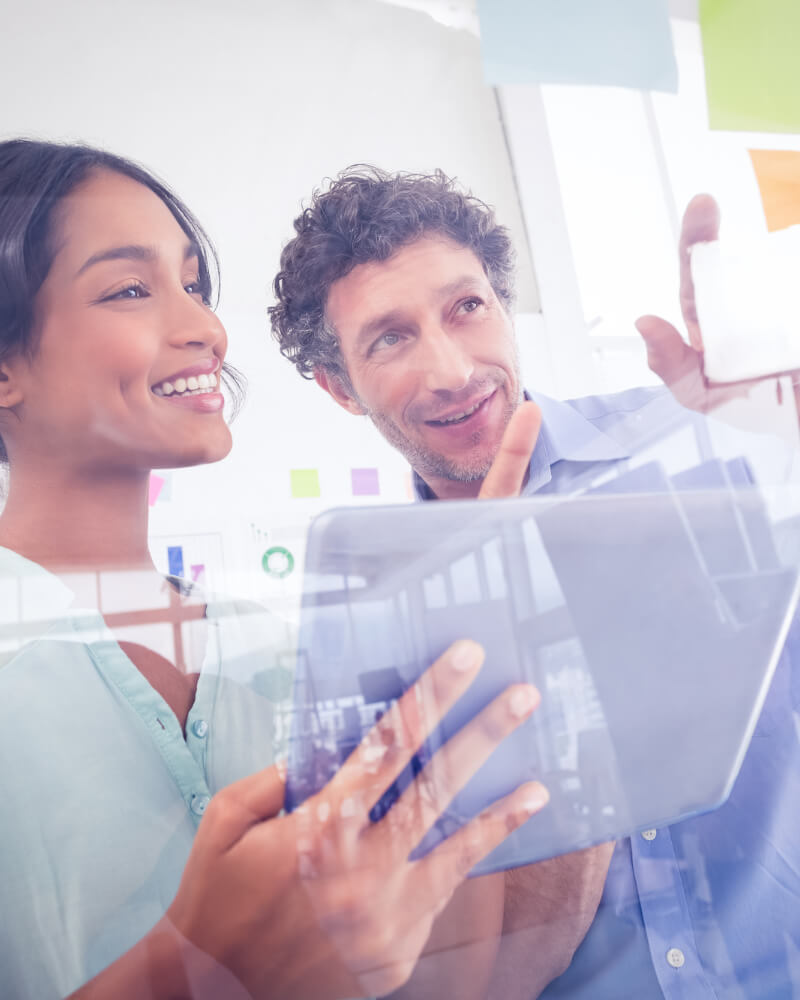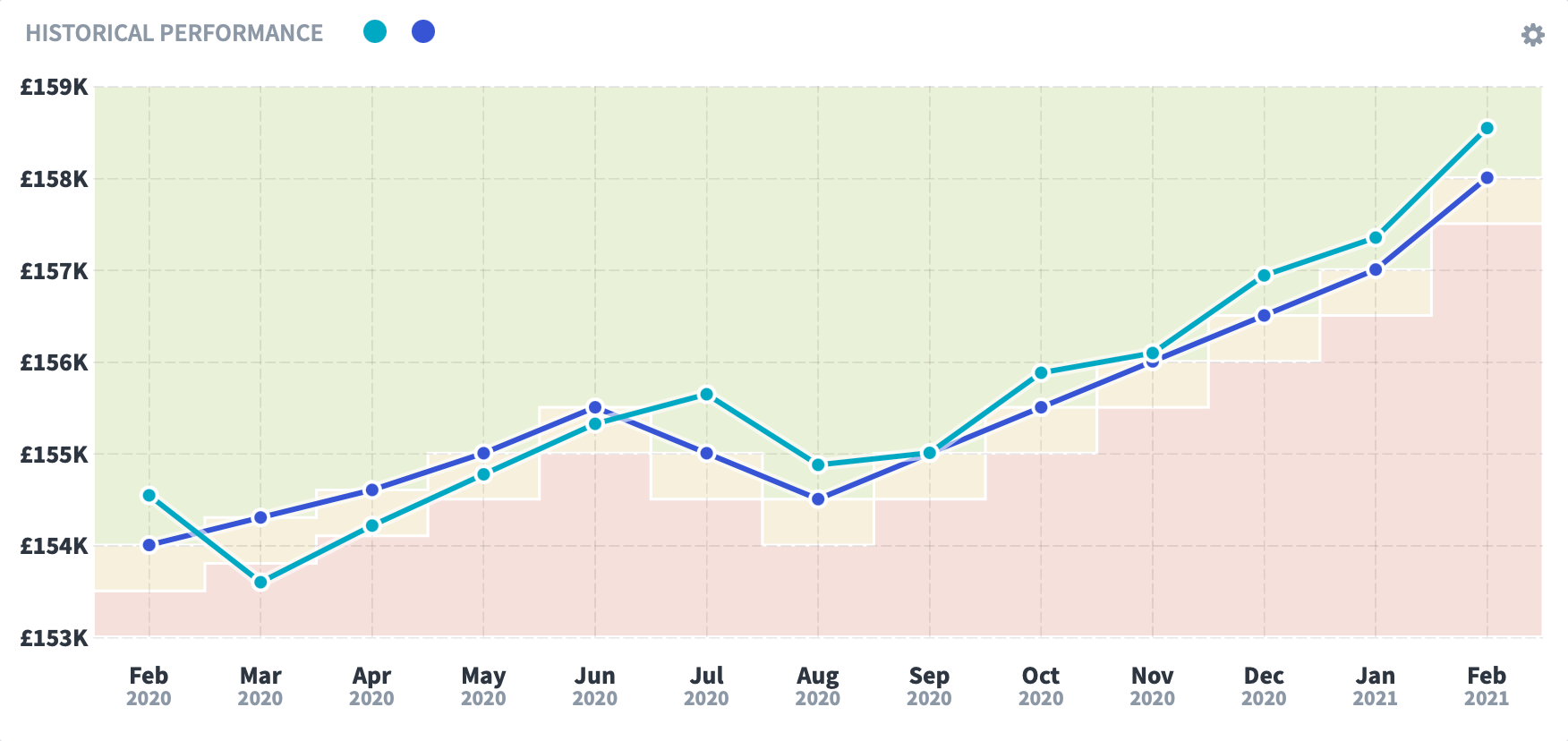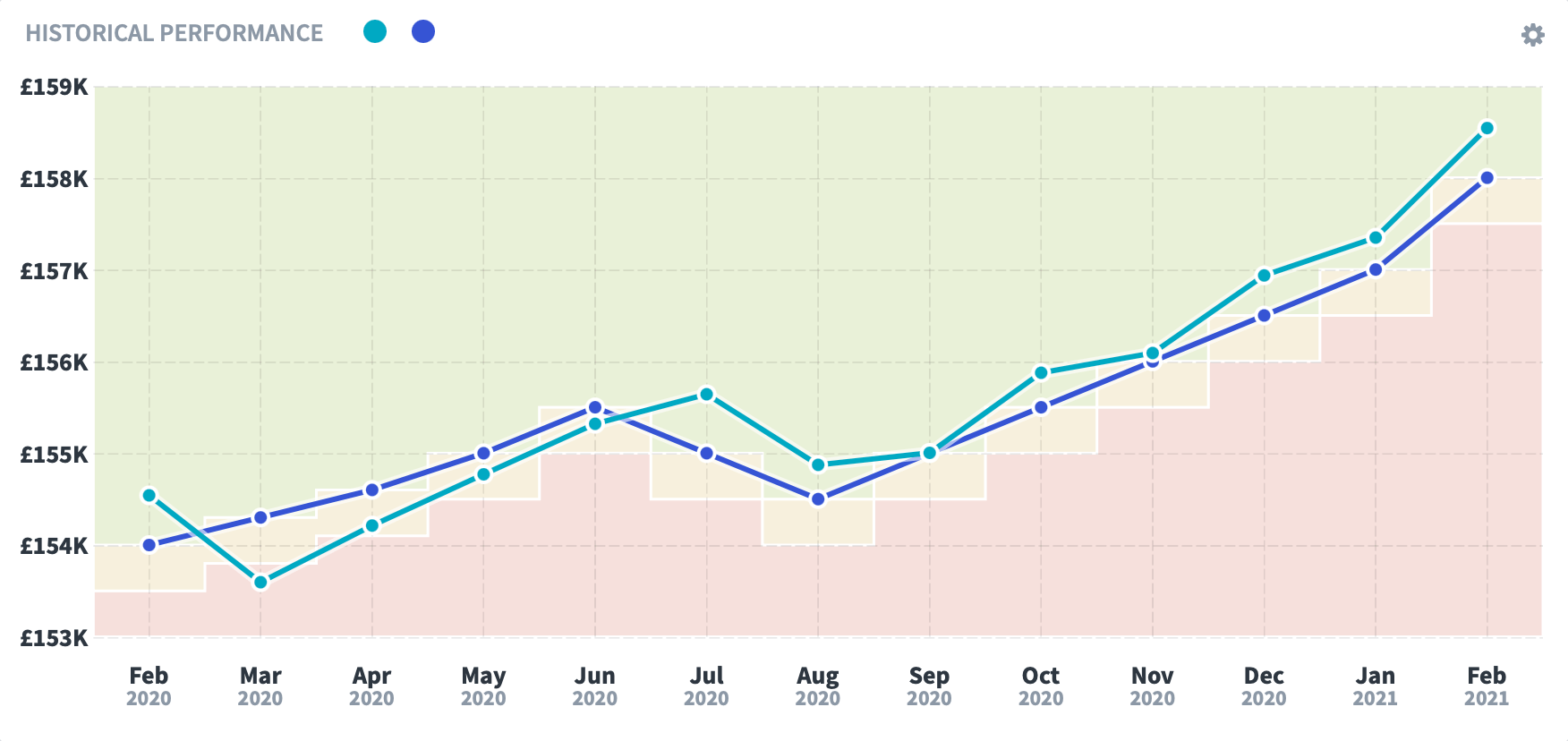 Manage
Manage your performance
From the drawing board to the final presentation. You can use Spider Impact to look at individual elements like objectives or KPIs or create multi-element dashboards.
And unlike PowerPoint, once a dashboard has been created, that's it. Anytime the data changes, it will change as well. No more rushing around pulling together information for a  presentation at the end of the month!
Design stunning dashboards easily
Create row and column views if you prefer
Manage performance visually
Why are you considering the move to an automated system? There are many reasons, but the biggest of all is to make sure your teams are aligned. Aligned to what your organisation is trying to achieve.
Spider Impact allows you to provide vital information in a consistent format. Everyone will be on the same page. You can allocated objectives, KPIs and tasks to individuals to ensure that targets are met and things get done
Alignment through relevant information

Alignment through a consistent format

Alignment through allocation and accountability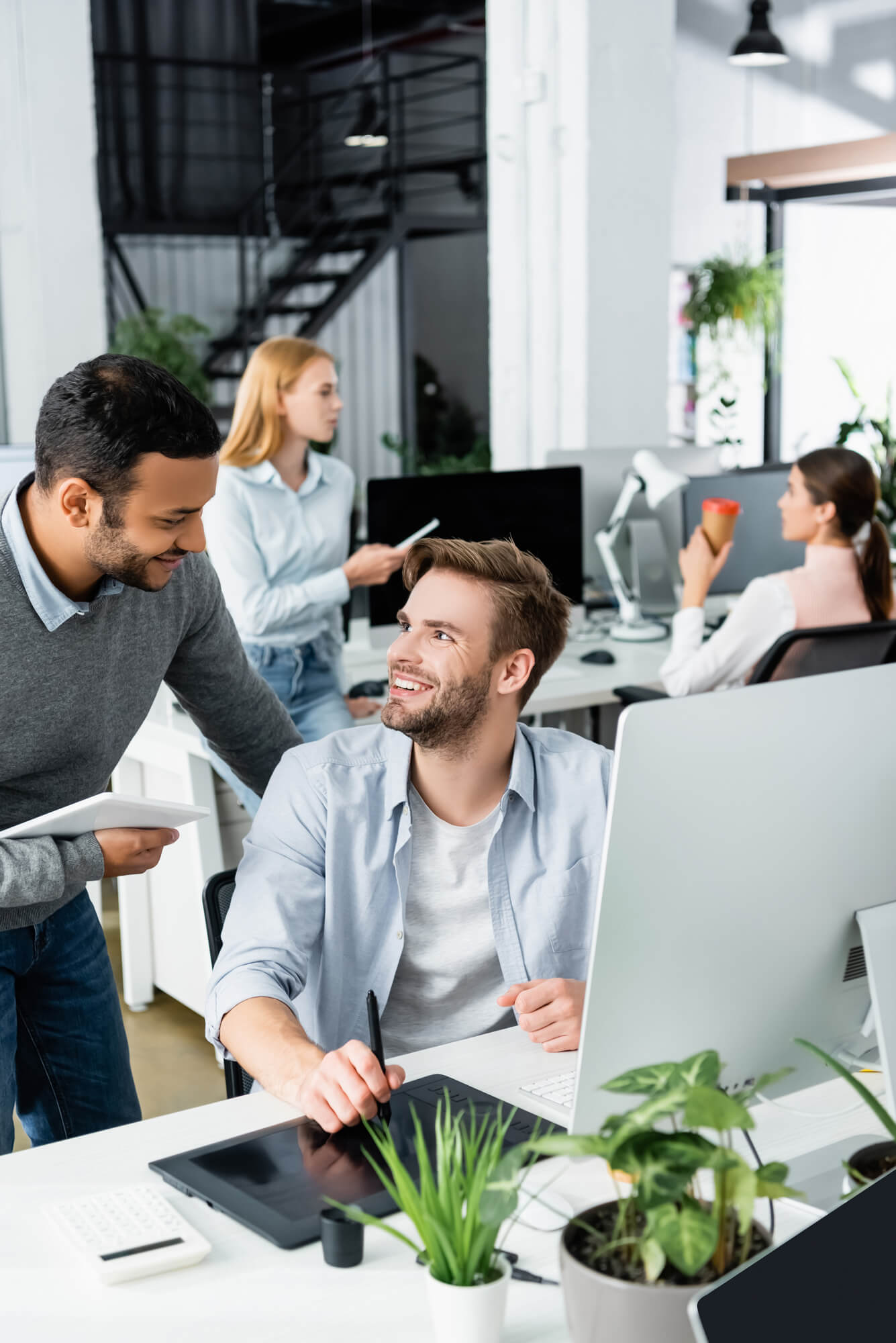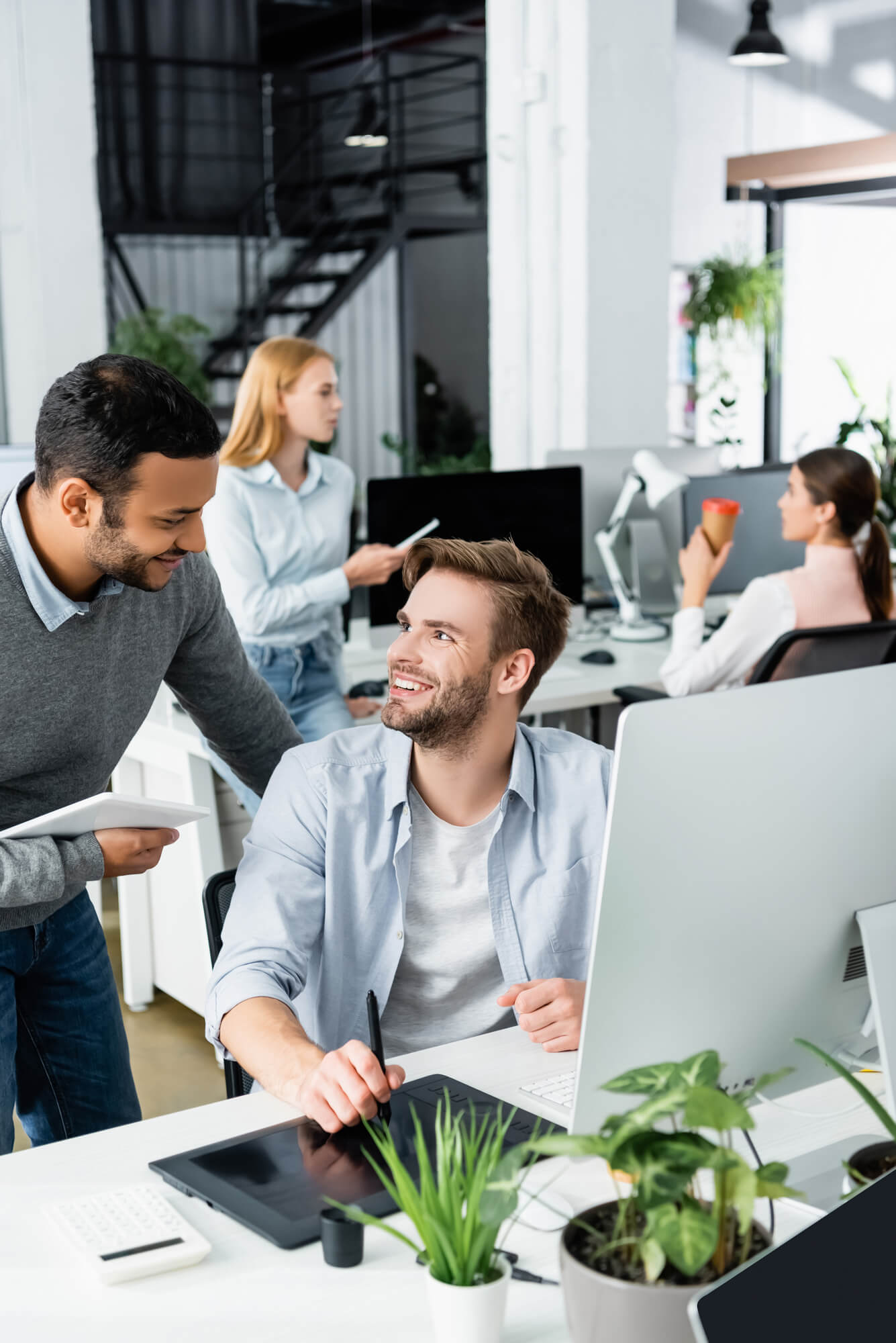 Unlimited number of scorecards
Multiple dashboard types
Strategy map option
Spreadsheet style reports
Initiatives, tasks, milestones
Alerts for any scorecard object
Export anything (screens & reports)
Import data from back-end systems
Cloud-based, nothing to install
Fully mobile enabled
Screenshots
What does the application look like?
Click through the screenshots below
The first step is always the most difficult. So we have made it as easy as possible. Take out a 30-day free trial. No obligation, no fuss. Simply test the application.
If you want some help, contact us. We will look at what you have now, assess the fit to Spider Impact and give you an honest opinion.
Or send us some data and we will build a pilot for you.
Free Training
We provide free training sessions both before and after you buy
Software Training
Free Training
Spider Impact is an intuitive application. Even so, we are happy to provide training both before and after you have made a purchase.
If you prefer to do things yourself, there are lots of video guides and a comprehensive set of user guides
If you have a complex need, we can provide training sessions at your offices.
Clients
Trusted by companies across the world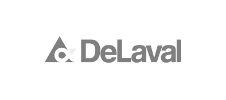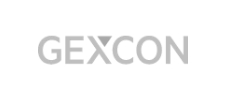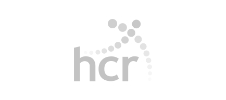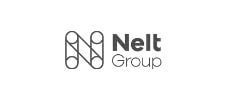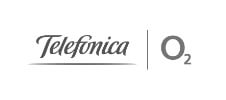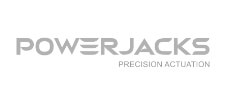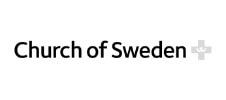 Pricing
Spider Impact Pricing
Growth
From £120 per month
View Only – 0

Unlimited Content

Data Import

Export Data

Shared Dashboards

Daily KPIs
View Only – 25

Unlimited Content

Data Import

Export Data

Shared Dashboards

Daily KPIs
Department
From £1,950 per month
View Only – 100

Unlimited Content

Data Import

Export Data

Shared Dashboards

Daily KPIs
Enterprise
Price on Application
View Only – Unlimited

Unlimited Content

Data Import

Export Data

Shared Dashboards

Daily KPIs
Balanced Scorecard Software and KPI Management
Spider Impact® is a corporate performance management software package written by Spider Strategies® and aimed at organisations that are defining and executing a strategy. With Spider Impact you can embed strategic processes such as the Balanced Scorecard. Spider Impact is a remarkable KPI Manager as well. It makes it easy for you to set up a Scorecard so you do not have to concern yourself with structure or terminology.
Where we believe the Balanced Scorecard methodology has great strengths, we recognise that many organisations have been grappling with strategy for decades and have created their own methodologies. These methodologies can provide competitive advantage so we have ensured Spider Impact can be used as a neutral-language business performance manager.  This will allow you to concentrate on strategy rather than the tool.  If you have any questions, please contact us via our Helpdesk.
 "Intrafocus is a trademark of Intrafocus Limited, registered in the United Kingdom through the Government Office of Intellectual Property Office number UK00003539811"
"Spider Strategies is a TRADEMARK of Spider Strategies, Inc., registered in the United States Patent and Trademark Office. Registration Numbers 5,484,143 and 5,484,146."