Spider Impact® by Spider Strategies®
Spider Impact delivered by Intrafocus
Align your organisation to your strategic goals. Make faster and better decisions. Visualise your data and track your performance effectively.
30-day free trial request
Watch the Impact video
Trusted by Intrafocus customers across the world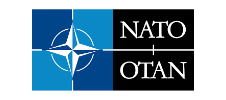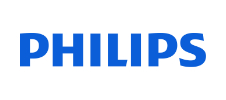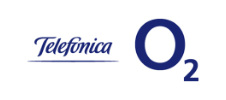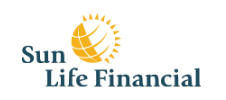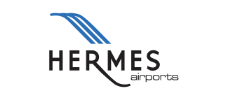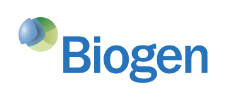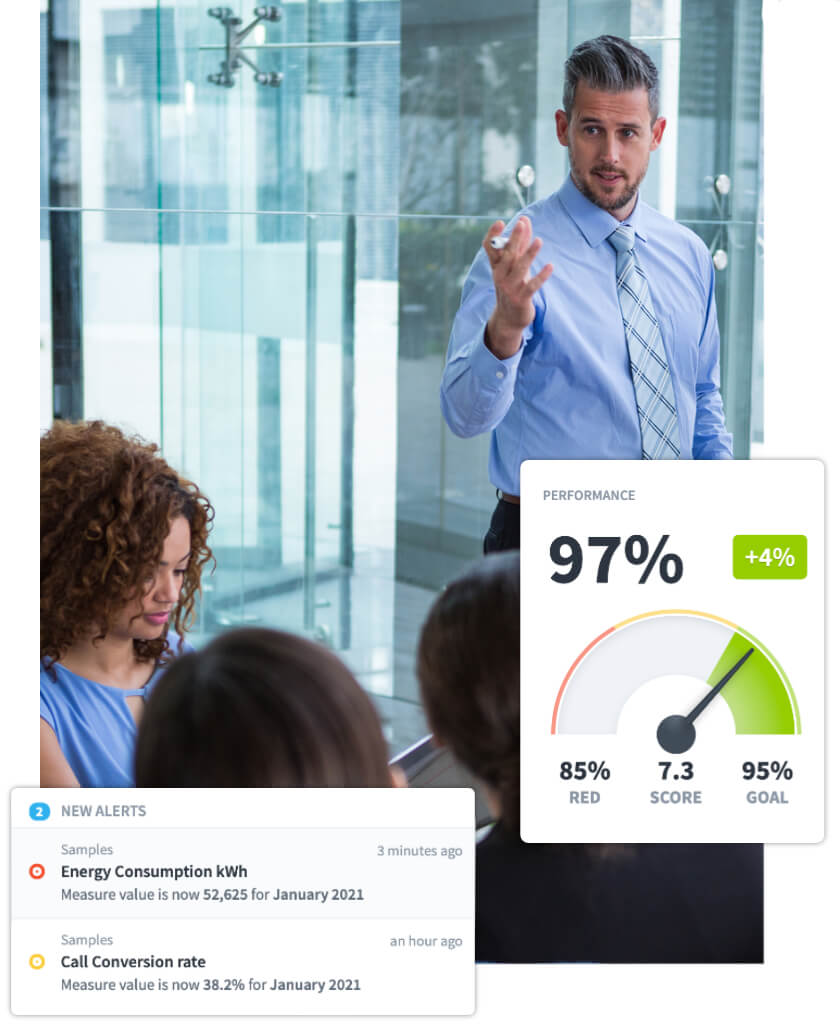 Intrafocus Builds Solutions
What is Spider Impact?
Spider Impact® by Spider Strategies® is the very best key performance Indicator (KPI) management system you will ever find. You can define your KPIs and add data within minutes. Take out a free trial today.
To be competitive you need to:
Structure your KPIs 
Allocate ownership
Create dashboards
Initiate and run projects
Build a set of reports 
Spider Impact provides the solution
Unlimited number of scorecards
Multiple dashboard types
Strategy map option
Spreadsheet style reports
Initiatives, tasks, milestones
Alerts for any scorecard object
Export anything (screens & reports)
Import data from back-end systems
Cloud-based, nothing to install
Fully mobile enabled
Visualise
 

your data

Look for KPI software that has a drill-down, drill-up and for that matter drill-sideways capability. you need a scorecard function that will structure you data in any way you want. You might need to stick rigidly to a strategic methodology or you might want to modify and arrange your scorecard to suit the way you do things. We recommend Spider Impact which will give you a framework that can be tailored to provide absolute clarity. You get what you need, at all times.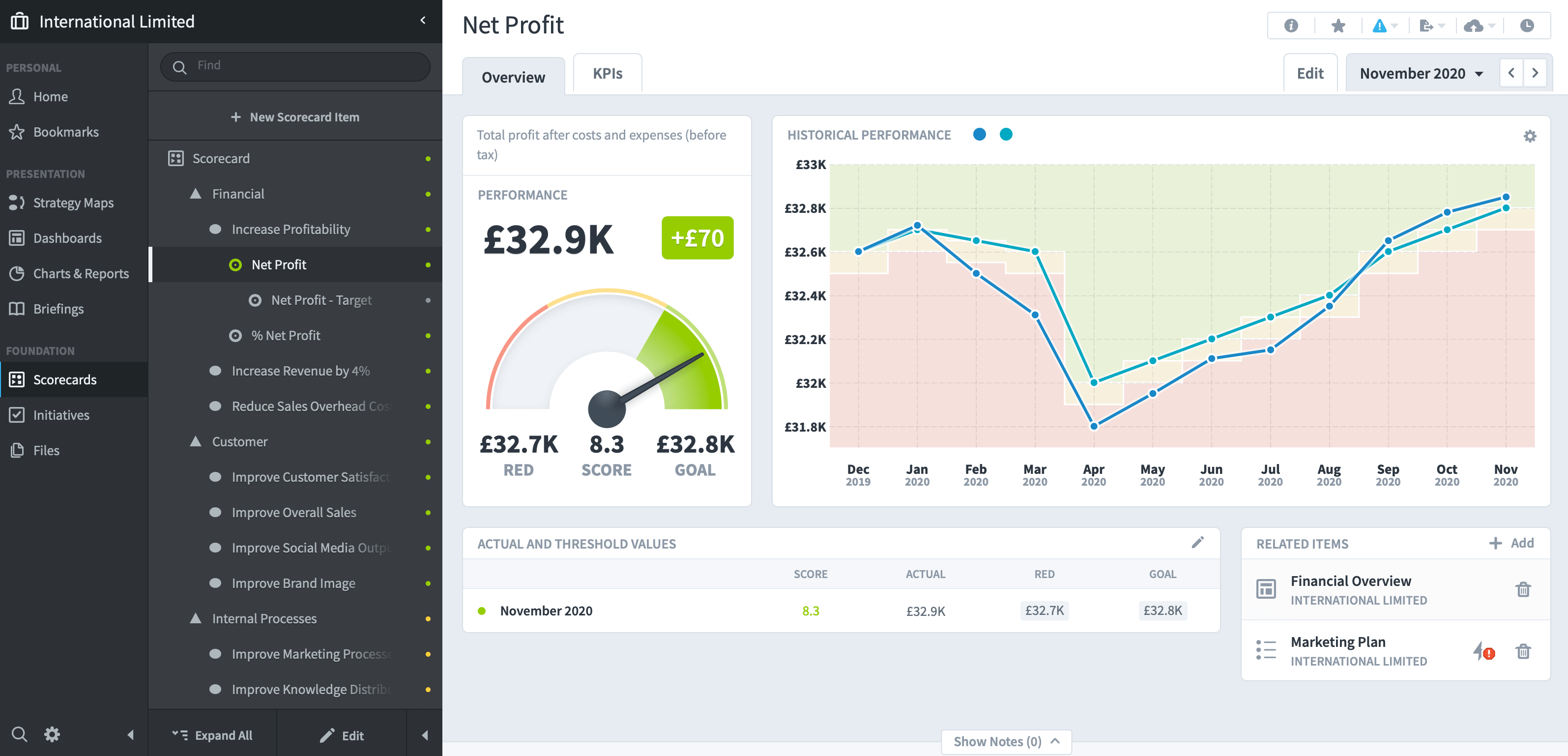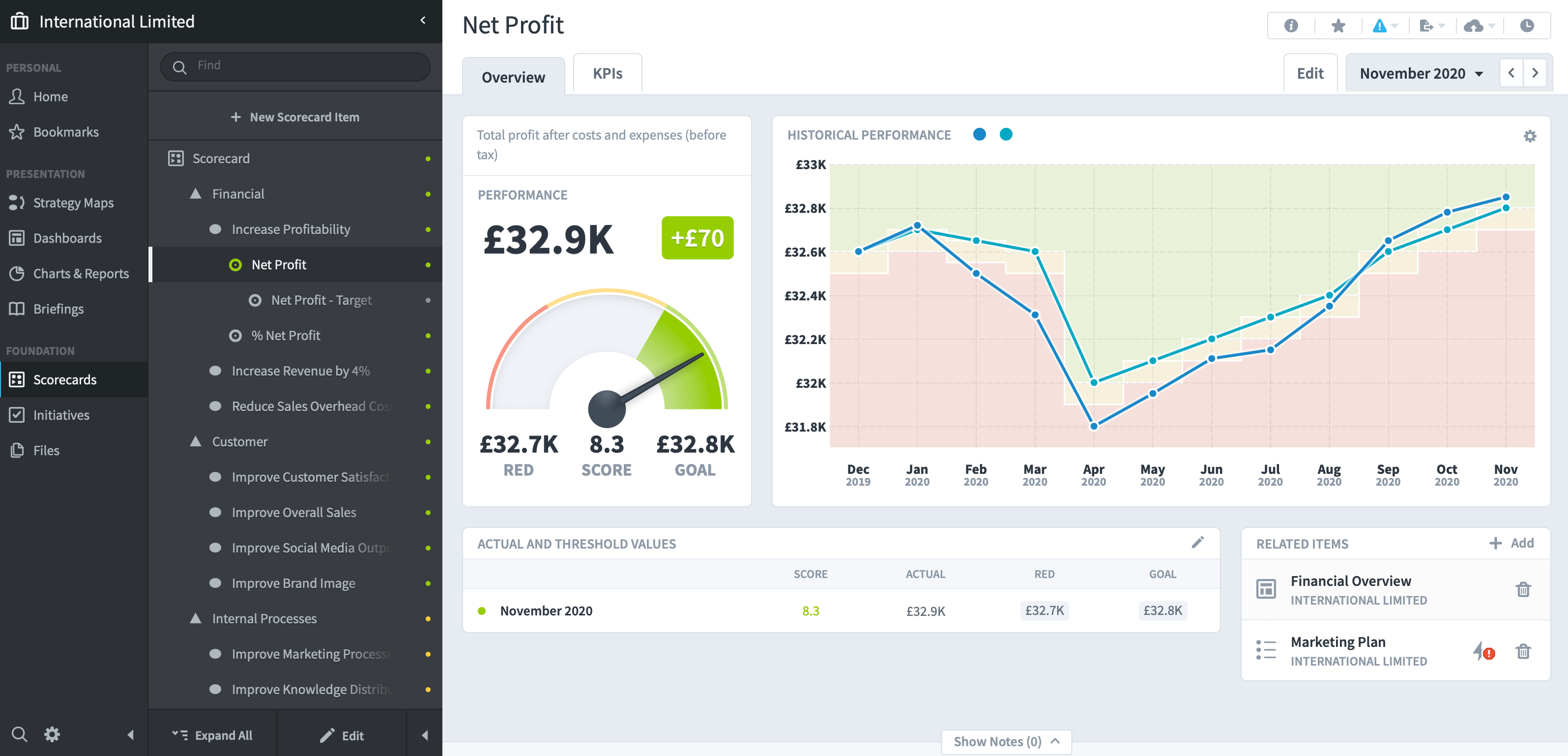 Not only do you need to get clear and concise information, you must be able to link to any other part of the system in a heartbeat. a few clicks and you should be able to associated an objective to an initiative and all of its supporting documentation.
Manage your performance
Looking at your data in a spreadsheet or in a presentation is a non-starter in today's highly competitive environment. You need to have visualisations that allow you to instantly see trends and to aggregate data elements in meaningful ways. You need to have the right information to allow you to make decisions quickly. Look for a package that creates not only stylish dashboards but row and column data reports as well.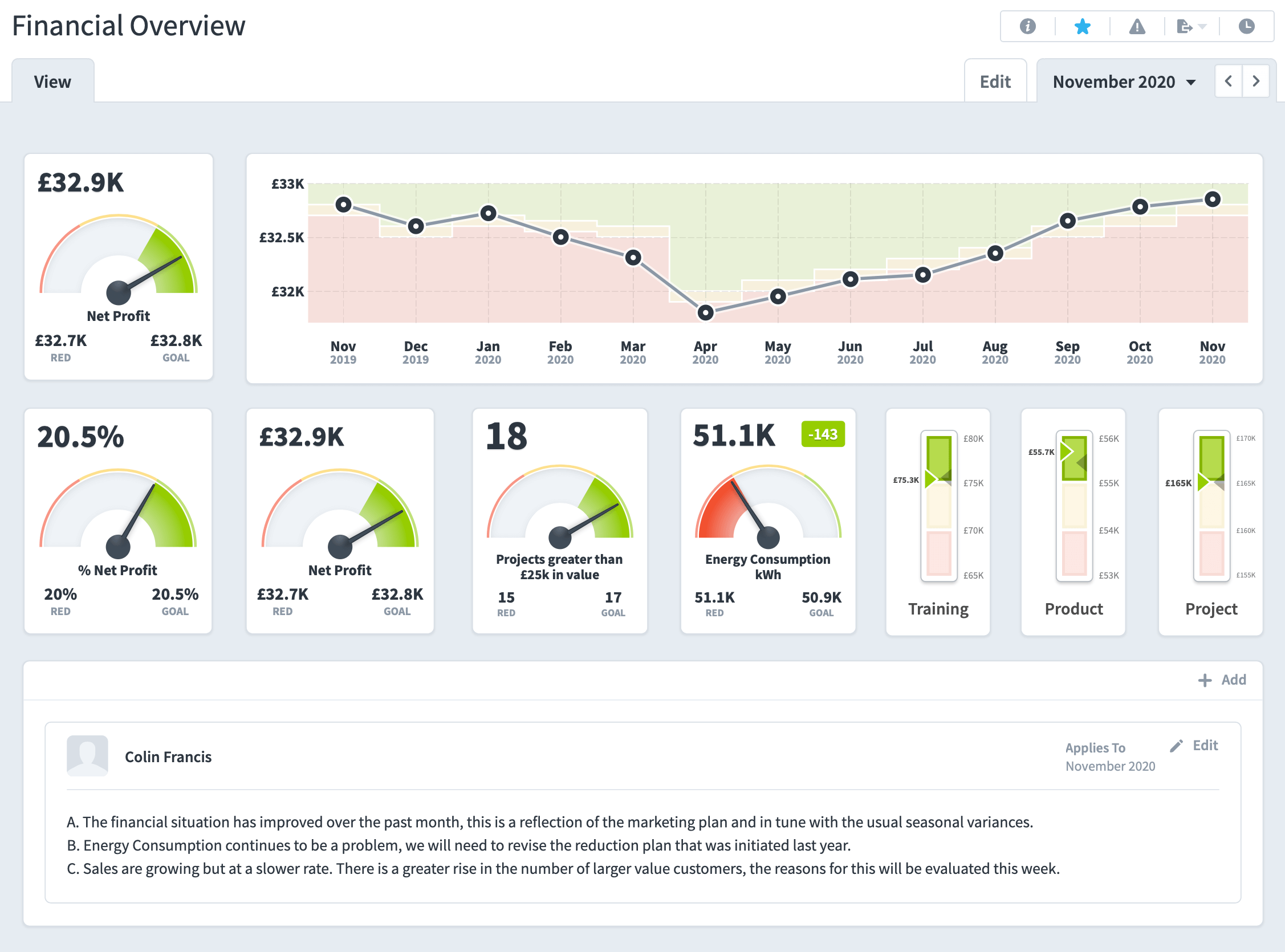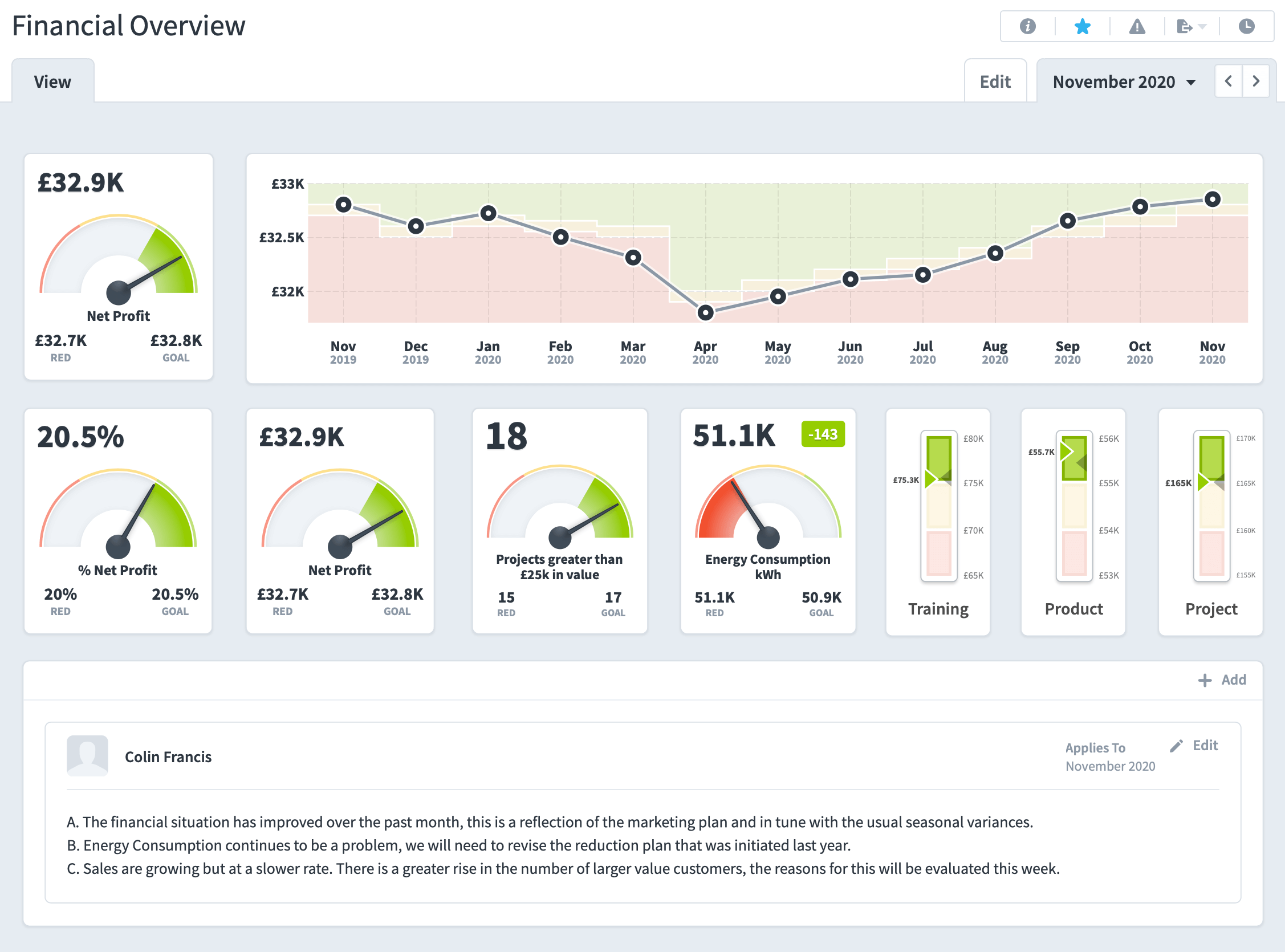 You should be able to create dashboards using any of the data added to the system. This includes the metrics from your scorecards, graphs, strategy maps and images. A drag and drop interface is essential. And don't forget – the dashboards should update automatically every time your add data to your scorecards and initiatives.
3. Align your Organisation
Sending out e-mails, documents and presentations is not the way to gain alignment. Why struggle with antiquated communication systems when you can assign ownership to objectives, KPIs and tasks in a purpose built application. You should be able to assign both owners and updaters to all of your KPIs. You should be able to set automatic reminders to ensure everything us updated on time. An alert function should be available to allow notification when things are not as they should be. All of your tracking systems should be automated so you don't have to waste time chasing people.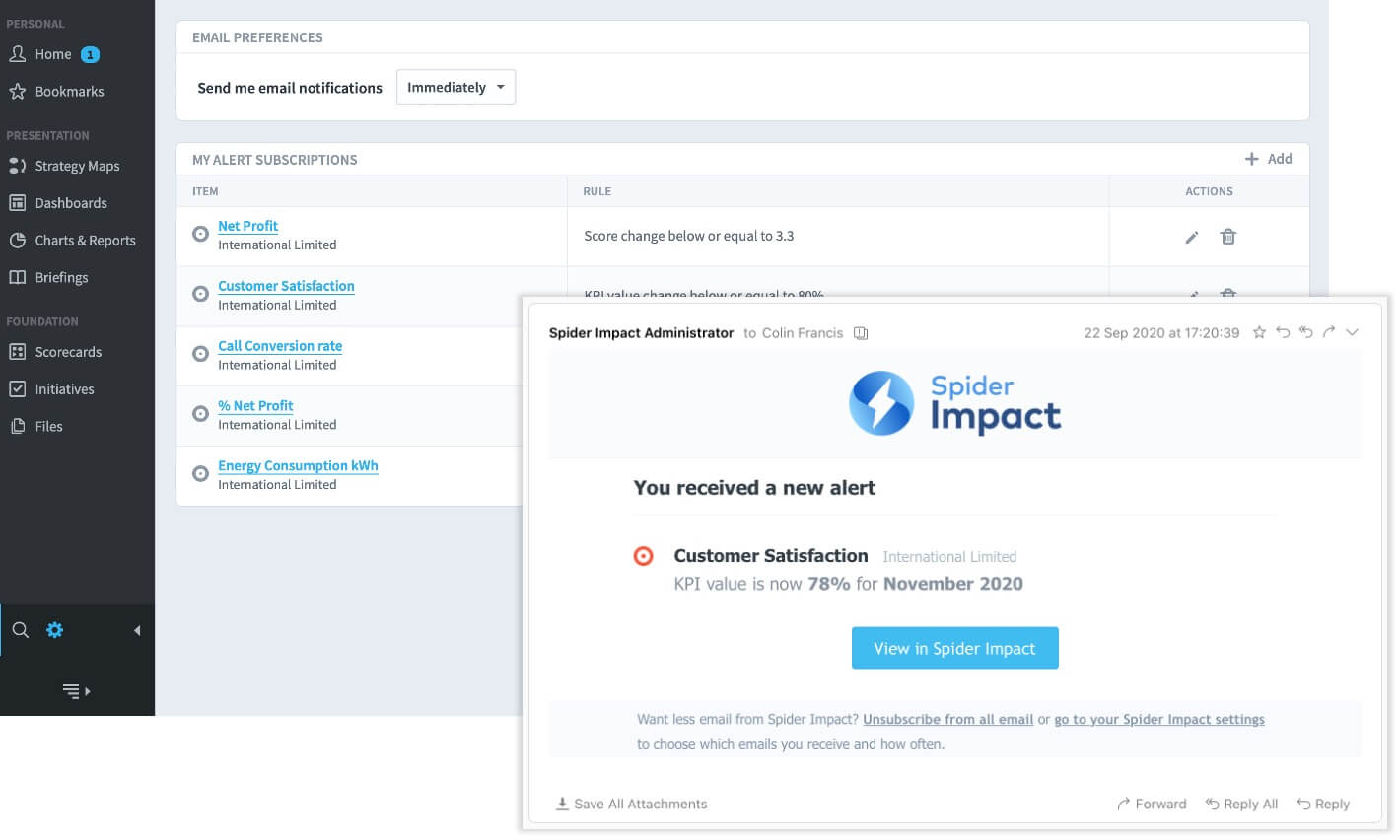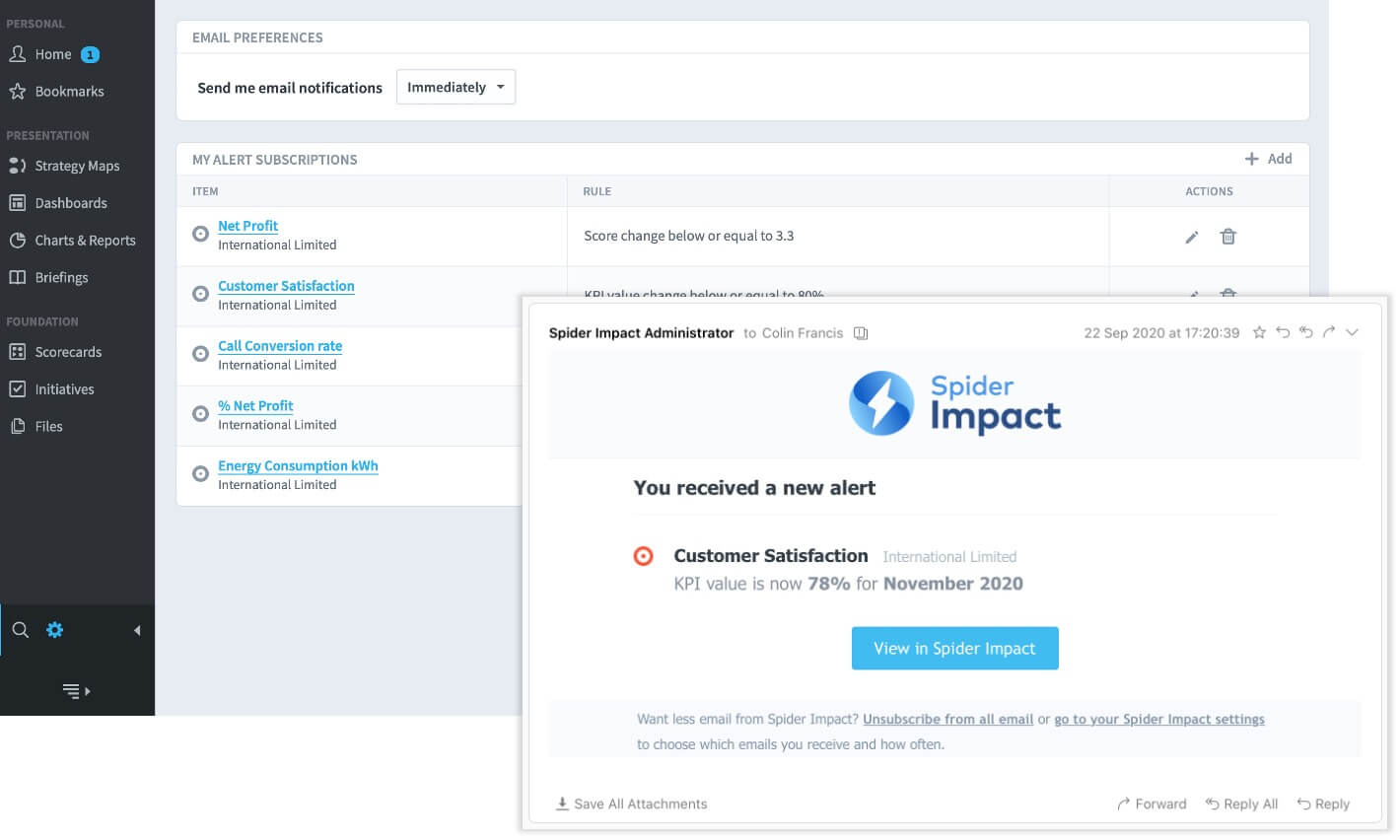 Receiving alerts from a system is a great way to keep on top of things. There should be an alerts function for changes to key performance areas, objectives and KPIs. The alerts should be e-mailed to you and listed in the system until have taken action.
Pricing
Spider Impact Pricing
Growth
From £120 per month
View Only – 0

Unlimited Content

Data Import

Export Data

Shared Dashboards

Daily KPIs
View Only – 25

Unlimited Content

Data Import

Export Data

Shared Dashboards

Daily KPIs
Department
From £1,950 per month
View Only – 100

Unlimited Content

Data Import

Export Data

Shared Dashboards

Daily KPIs
Enterprise
Price on Application
View Only – Unlimited

Unlimited Content

Data Import

Export Data

Shared Dashboards

Daily KPIs
Spider Impact
Spider Impact is aimed at businesses and organisations that want to record and manage their KPIs effectively. It should be easy for you to set up Scorecards and not concern yourself with structure or terminology.
KPI management requires users to look at many pieces of information to allow them to make sensible decisions. It is vital that any anomalies are investigated with reference to related measures and not looked at in isolation. This is where Spider Impact can add significant value.
Any KPI software is only as good as the KPIs and objectives that are added to the system. KPIs take many forms but are usually the high-level indicators that relate to overall health. They also tend to be related to a strategic outlook; something that the organisation is aspiring to achieve. Typical KPI examples in the financial function might be Revenue and Profit. In a Customer related function, they might be Sales Volume, Customer Satisfaction or Net Promoter Value. When associated with internal processes examples might be Order Fulfilment, Rework Level or Time to Market. When looking at people you might find Employee Satisfaction or Revenue Per Employee. There are many KPIs that are 'standard' for any organisation. For a good starting point read Bernard Marr's book; Key Performance Indicators, The 75 measures every manager needs to know.