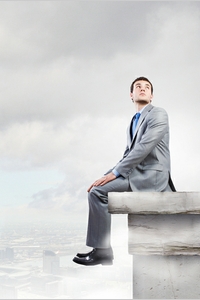 Following on from the annual business scorecard survey our consultants have put their heads together to reveal what they believe the top 5 trends for business performance management and business scorecard software will be in 2013. The biggest trend is the recognition that the use of dedicated cloud based performance management software will continue to grow rapidly this year. So watch out if you are still using spreadsheets!
1. Use of dedicated business performance management software. Although most companies still use spreadsheets to track key performance indicators (KPIs) there has been a significant rise in the use of dedicated business performance management (BPM) software. This is not really surprising considering how easy it is nowadays to use cloud based software for BPM activities. The price point (and basic monthly usage commitment) means for most companies it is worth trying even if the knowledge gained is then used elsewhere.
2. Real effort will be put into measuring fewer, more important KPIs. To drive themselves out of the economic recession, executives are beginning to realise that creating multiple improvement initiatives is not helping. Success can be more rapidly achieved by concentrating effort on a few strategic initiatives and being very clear as to what the resulting outcome should be. Therefore fewer, more important KPIs. This together with assigned ownership, this is becoming the new corporate mantra.
3. Self-service analytics for business people. Business performance management systems have become more intuitive and user-friendly. This means that data, of a variety of formats, can be analysed by business people who can then make informed and better decisions without the need to ask more technical savvy people to generate endless reports.
4. The promise of data visualisation will become apparent. Data visualisation has been long touted as the best way to examine complex data. However, many of the charts, graphs, gauges, scorecards etc. have; 1. been very complex to build in the first place and 2. concentrated more on graphic design rather than information. We are now seeing more structured systems that automatically generate meaningful and standard visualisations that are of real use to decision makers.
5. Business reporting and analytics will become more transparent. We don't expect to see a huge difference here; this is a cultural issue that will take years to change. However, all of the above trends will contribute to much better access to key business information from all parts of any business or organisation. The business can then decide whether or not to provide open access to the information. In our experience, those that do, get better staff buy-in and then better performance. (note: clearly they are some organisations that cannot openly display business performance information).
It is looking like 2013 will be a good year to take the plunge into business performance management automation. The variety and more importantly the quality of tools available to business people (rather than to IT) has meant that systems can be built rapidly and provide better insights than ever before. We would recommend that even if you are not ready to move, you should at least experiment with a couple of cloud based systems. There are plenty of free trials out there, don't get left behind!
If you want to try one of the best business performance management systems on the market today, take a look at QuickScore, the only Balanced Scorecard Software formally recommended by the Balanced Scorecard Institute