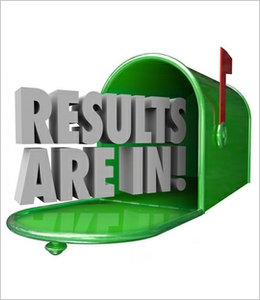 Press Release: January 12th 2015
The results are in!  During October and November last year we conducted our third Balanced Scorecard Survey.  This time we worked in collaboration with 2GC Active Management who has been conducting their own survey for the past nine years.  We were delighted that we could get together and pool our resources to provide a better survey.
The survey shows that Balanced Scorecard is a valuable management tool with strategic and operational effectiveness. A typical Balanced Scorecard in the survey has 17 objectives and 38 metrics/targets, is based on the strategy of the organisation, is sometimes one of several Balanced Scorecards within the organisation, and directly influences managers' actions and behaviours.
Organisations are linking their Balanced Scorecard to planning, budgeting, goal setting and increasingly quality management.  The challenge is to do this seamlessly and without adding unnecessary complexity.  Unfortunately, Excel is still the most used way of reporting on performance using the Balanced Scorecard, however, some dedicated software such as QuickScore is increasingly being used.
Overall, the survey shows that Balanced Scorecard remains an important and effective management tool, one whose value relies on sponsorship by senior managers, full implementation and regular review of results to achieve the expected benefits.
This year a number of respondents referred to the need to take extra care with implementing a Balanced Scorecard in order to ensure it is able to influence management decision-making behind strategic and operational success. Some quotes from respondents illustrate this:
"In its first year it has improved management alignment and focus on key issues. Has highlighted the importance of quantifying performance";
"Balanced Scorecard drives performance to achieve a shared vision";
"We have only been using it for a little over a year and have been finding our way somewhat. The value has been increasing as we capture more measures and help departments develop their lead measures. Many people don't know what they want until you show them something they don't want. They also don't see the value until it has captured some data over time. But once you have some champions on board it builds its own momentum".
For more information about  the Balanced Scorecard take a look at our short 'explainer' video or better still attend one of our Balanced Scorecard Professional (BPS) classes.