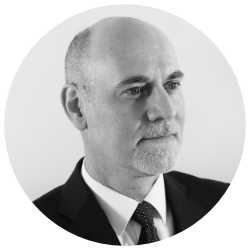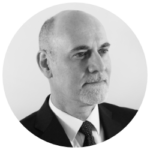 by Clive Keyte.
One of the questions that our Clients often ask as they review their strategic management process is whether they should buy or build in their KPI management software.
Buy or Build KPI software?
At Intrafocus, we understand where the desire to buy a customised system comes from. After all, strategic planning requires a business to identify its points of uniqueness. There is also a temptation to believe that the unique selling points of your commercial offer translate into a uniqueness in the way that you need to manage, monitor and report your strategic KPIs… but this simply isn't so!
Even a decade ago, our experience told us that it simply wasn't necessary to build a custom KPI management system when there was already some excellent KPI software packages in existence.
And this trend has only increased. In the same way that you would probably build your business website using a system such as WordPress, rather than attempt to reinvent the wheel and code everything yourself, it makes sense to look at one of the many commercial KPI management systems in existence.
The advantage of buying KPI software
Years of experience with our clients in the field have shown us that time and time again, it makes sense to buy-in the best system for the job, rather than attempt to reinvent the wheel with your own in-house (or expensively externally commissioned) alternative. Let's look at some of the key reasons to buy in your KPI management software.
1. Confidential and secure
Today's systems offer total confidentiality and security so that the private data that you use to create your reports is kept safe and private. As well as locking down access to nominated individuals within your business, with relevant permissions as needed to read, edit and share KPI information, access is password protected and the software itself is hosted on the cloud and can be ring-fenced with your own secure network protocols for total peace of mind.
2. Fully supported
When you build something in-house, every development request, error or adjustment has to be paid-for internally, booked in and resourced. If the in-house owner of your custom build leaves the business without adequately handing over the system's code quirks or other intricacies, it may well be difficult for his or her replacement to take over. In the meantime, your system will be languishing and unusable. Contrast this with a professional KPI management system. This will have been developed with a huge raft of functionalities and features, will be fully managed and regularly updated for the best possible experience. Even better, these developments and updates will be included in your licensing arrangement, so won't require additional one-off costs. Simply log-on, see which new features and updates have been automatically downloaded, and away you go with market-leading KPI capabilities at your fingertips!
3. Cloud-deployed
We all know the benefits of cloud deployment! KPI management systems on the cloud are cheaper to buy in via a licensing arrangement (no need for huge one-off Opex costs for slow system developments – simply pay a monthly usage fee for the number of internal users that you need.) All software updates are automatically handled and deployed so that you don't need physical and time-consuming system upgrades. Your bought-in KPI software is always up to date and ready for your business to use.
4. Best in class
Try to build your own in-house KPI software and it could become a business in itself! Commercial developers of KPI management software specialise in their field and work with huge numbers of diverse businesses and industries which inform the way that they develop their systems. The result is an easy-to-use, comprehensive and extremely powerful KPI management software system that uses best in class practices for a powerful business tool. The beautifully-designed widgets drag and drop, the templates will be intuitive and the entire system will be a breeze to use – but the underlying algorithms and processing code will be extremely powerful, allowing you to gather and make sense of the rich data that underpins your decision-making.
5. Simplicity
We've alluded to it above, but today's systems – such as QuickScore – are extremely easy to use with minimal training. Use drag and drop functionality to create presentations and reports which can be adjusted and shared in just a few clicks. It's easy to see and interpret complex information in just a few steps.
6. Speed
Remember how long it used to take to manually create KPI systems? That's not a problem anymore. Use a KPI management software system and it will automate the process as much as you want; pulling in data from across your business internal systems, creating the charts, reports, presentations and analysis that you require, and allowing you to share, comment and interpret the underlying data in no time at all.
7. Mobile
Naturally, commercial KPI software solutions are already mobile-enabled, so you can access your KPIs and run reports while you're on the go, from your mobile, laptop or tablet.
8. Risk-free!
Even better, you can try out one of the market-leading KPI management systems without any risk to your business. Why not enjoy a free 30-day trial of the system that we recommend at Intrafocus – Spider Impact? We build a dedicated system just for you, and it's entirely risk-free to try and see how it works for your business.