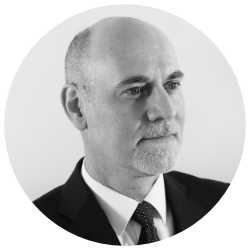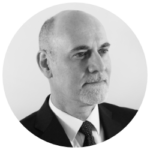 by Clive Keyte.
What is Reputation Management? Quite simply, reputation management is a strategy used to influence the way that people (and AI systems!) perceive your brand. It's also called online reputation management (or ORM), impression management, brand reputation management and internet reputation management. But whatever the term, the end goal is the same; attempting to shape the ways in which your customers and other bodies see your business.
Key things to know about reputation management
It's essential to get right into today's digital age
It goes hand-in-hand with sales and marketing
It can mean the difference between a brand's success and failure!
How is reputation management carried out?
Reputation management strategies involve a blend of internet monitoring and message control, to identify what is being said about a brand online to proactively and reactively put out positive, on-brand messages which help to form positive perceptions within target audiences.
The strategy will focus on platforms such as review sites, social media sites, blog posts, Wikipedia and news platforms. Depending on what is happening in these spaces, brands will issue regular and planned communications which help to influence customer perceptions. This could range from an apology to a poor service review, to a favourable news story about a new product line. Because the customer's voice is key to the success of reputation management, online reviews form a central part of every brand's strategy and success often rests on how well these reviews are managed.
How bad is 'just one negative' review anyway?
Brands need to recognise how powerful these reviews are in terms of building a reputation and a loyal customer base. For example, 87% of customers say that they would reverse their plans to buy from a brand if they saw something bad about it online and 94% of online shoppers have said that they avoided a business entirely on the strength of a bad review! The rise of social media and e-commerce in general means that the importance of online reviews is only growing – and forward-thinking brands are investing heavily in reputation management strategies that can track and respond to what people are saying about their business online.
How do you elicit positive reviews?
Brands will use a variety of strategies to try to encourage reviews – asking customers as a matter of course to share their experiences and often incentivising this extra post-purchase action. It is also essential to provide a clear, quick and simple platform for customers to do this – on the brand's own website to help boost SEO and credibility. Online reputation management software tools can help to streamline this activity by automating large parts of the process; something that is particularly valuable for businesses with large volumes of online customers!
How do you effectively manage online reviews?
So we know that even one bad review can result in a shockingly disproportionate negative review – but how on earth can a business know when one is posted? After all, it's almost impossible to keep on top of all the online review sites that exist on the internet! And yet, 53% of customers expect a response to their review within 7 days, and a 24-hour turnaround time to respond to a 1-2 star review has a 33% greater chance of the reviewer returning to upgrade their score to 3 stars or more!
76% of reviews are now on Facebook and Google. TrustPilot and Trusted Reviews are two generalist review sites. But there are hundreds of active specialist customer forums online, where people trade honest, open and unedited reviews about their experiences to other customers. Even big businesses with large teams and huge budgets can't be expected to manually track and manage their online reputation by trawling through every possible review platform on a near-constant basis!
The solution: digital reputation management tools
Reputation management is a long-term strategy that requires time, patience and investment in the right digital tools. Online reputation management software exists to help businesses actively monitor and manage their reputations online using a variety of highly-intelligent, intuitive and powerful systems in real-time. For example, businesses can:
Aggregate and manage independent reviews from hundreds of review sites online at the click of a button to see what people are saying
Access powerful dashboards to see how brand reputation efforts are paying off online.
Stimulate reviews to improve local reach, by inviting customers to leave their feedback.
Rapidly respond to reviews to help actively manage perceptions (and to turn around any negative reviews into a positive outcome.)
Integrate with social monitoring platforms to increase reach, encourage advocates and discourage detractors!
Even better, these digital reputation management tools also allow business marketing teams to better manage their workflows and productivity by providing a high degree of automation and intelligence, and by integrating with other in-house tools that brands commonly use.
How to choose the right reputation management software?
The customer's voice is key to your success, and you must harness it in a trusted, recognisable way for authenticity and credibility. Take your time looking at reputation management software and other solutions that bridge the gap between brands and customers. Sign up for a free trial or request a demo online in just a few clicks, you should be able to see how you can convert your customers into a powerful base of trusted, loyal advocates.