What is a KPI Dashboard?
A Key Performance Indicator (KPI) is a business measure usually associated with organisational performance rather than individual performance. KPIs are frequently used to determine progress towards strategic goals and objectives. When viewed individually they are useful, but it is only when they are viewed together that they create an overall business picture.
Scoreboard is an application that provides KPI dashboard functionality.
At its most basic, creating a dashboard is simply the process of turning raw data and turning it into a graphical representation. Taking tabular documents or spread sheets and creating a collection of visual objects such as gauges, line charts, pie charts, indicators or other graphical items. A typical KPI dashboard for a finance area might look something like this: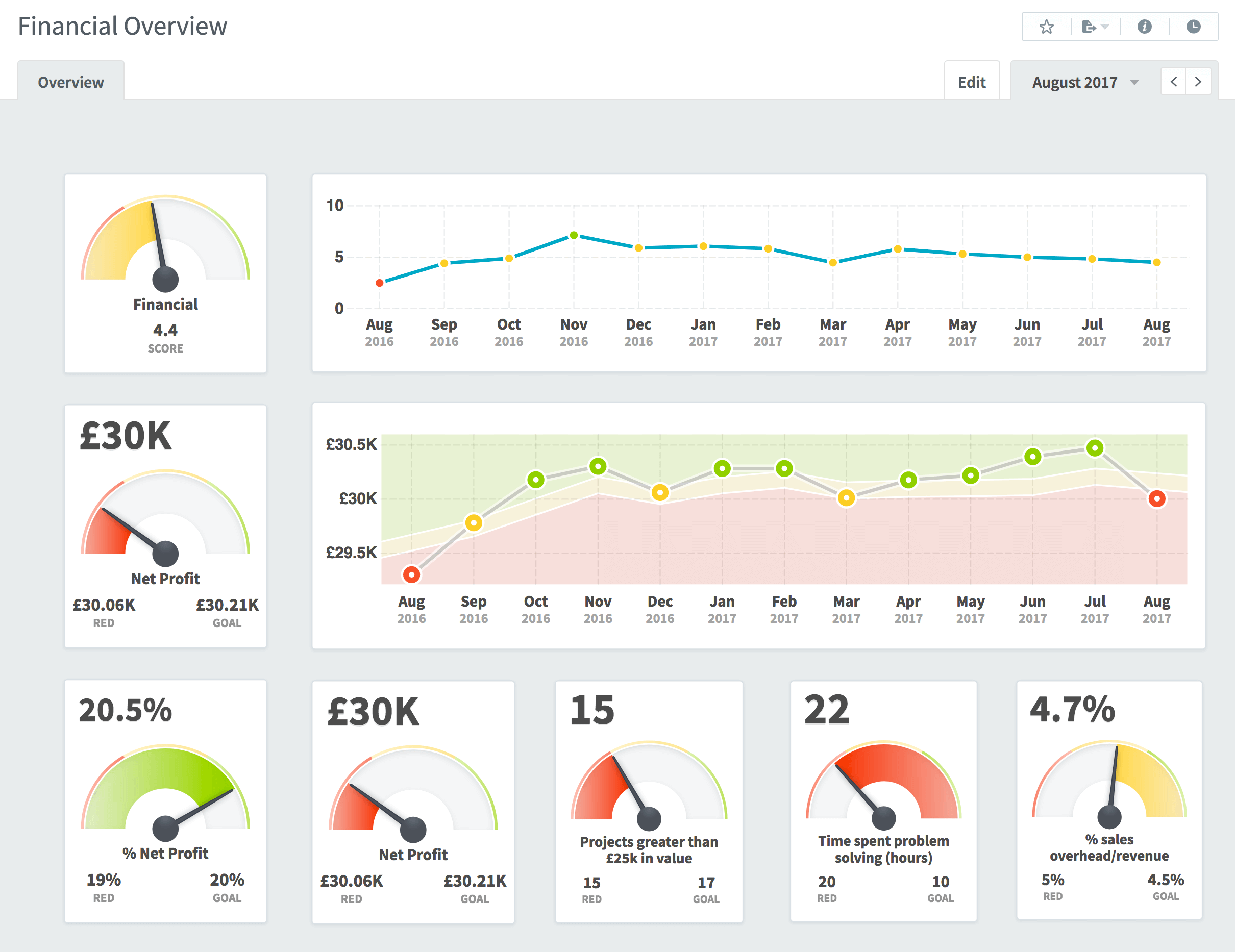 Over the past few years, there has been an emergence of KPI dashboard applications that can take large quantities of data from disparate sources and turn the data into information by displaying it in the form of dashboards. This together with the ability to add contextual data and undertake ad-hoc manipulations has meant that the analytical control of existing data sources is now in the hands of management teams and business users.
How are they used?
Any KPI dashboard application should be flexible enough to create a variety of dashboard types. The example below is a strategy map. A strategy map deals with outcomes or results. That is, rather than looking directly at a KPI, the map looks at the strategic objectives associated with the KPIs. For example, we can see in the map below that the strategic objective 'Increase Project Profitability' is red. This indicates there is a problem in this area. We can now click on the objective to drill-down to the set of KPIs that contribute to the objective. The ability to drill-down is an important feature when considering KPI dashboard software.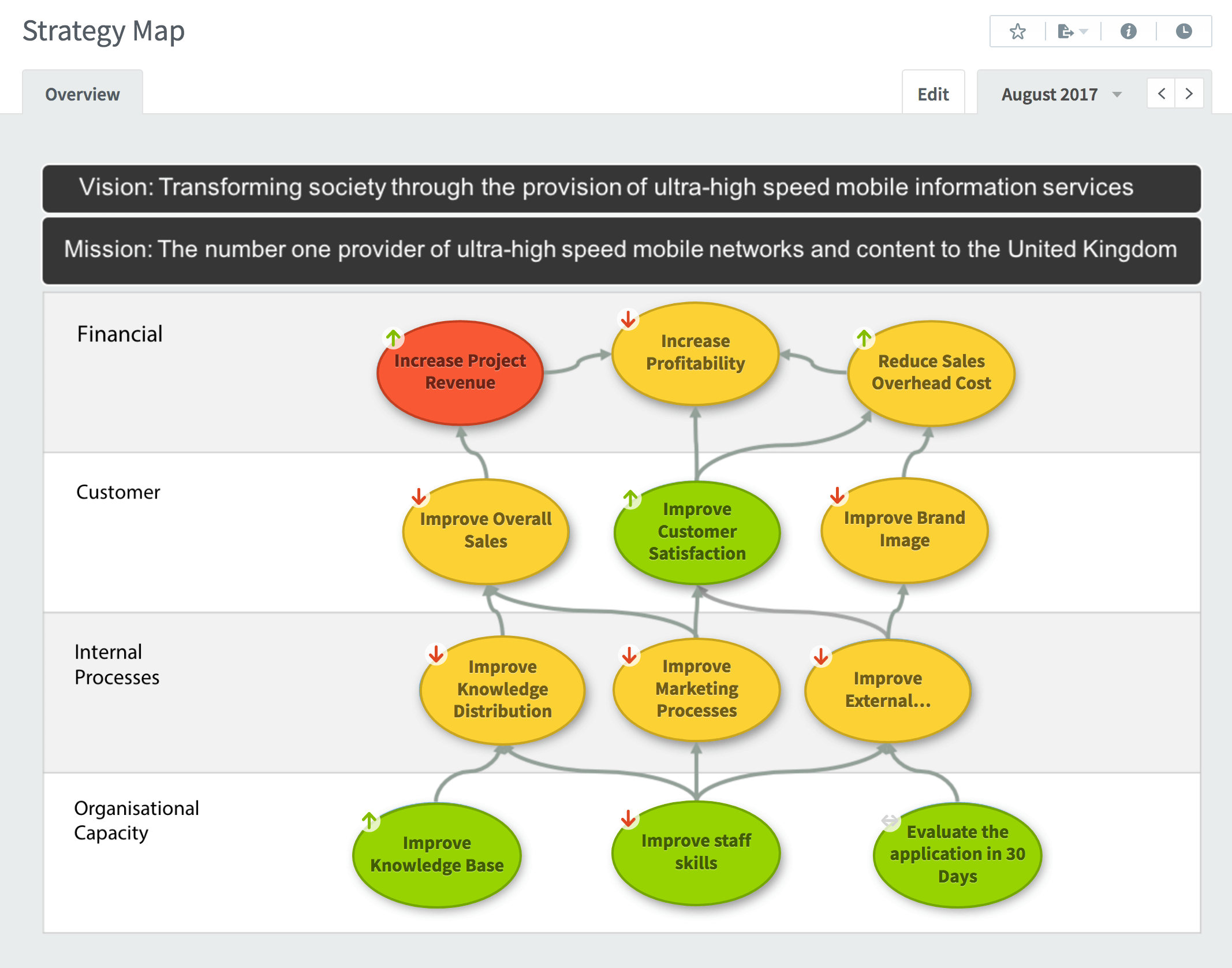 These easy to-use applications have automated many aspects of data analysis and have enabled managers to view business activity at a glance. They can now easily identify trends and patterns in the data that were not apparent in traditional tabular representations. Even hard core spread sheet users are adopting these tools and finding that they can perform tasks in seconds that would normally take hours or days. Furthermore, the dashboard representations are allowing them to ask and answer questions they didn't even know they had!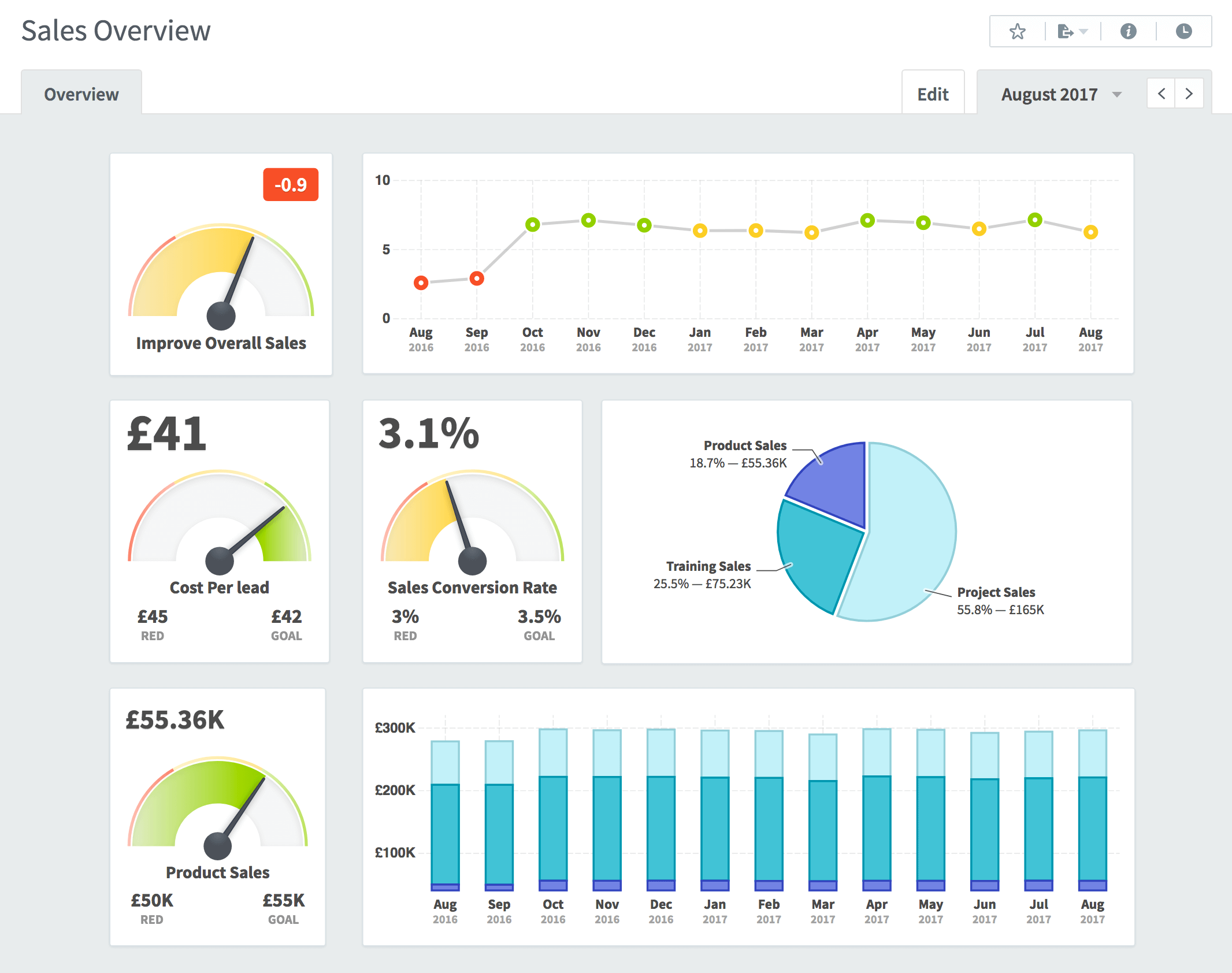 Resources:
Find out why you should use a KPI Dashboard with our eBook: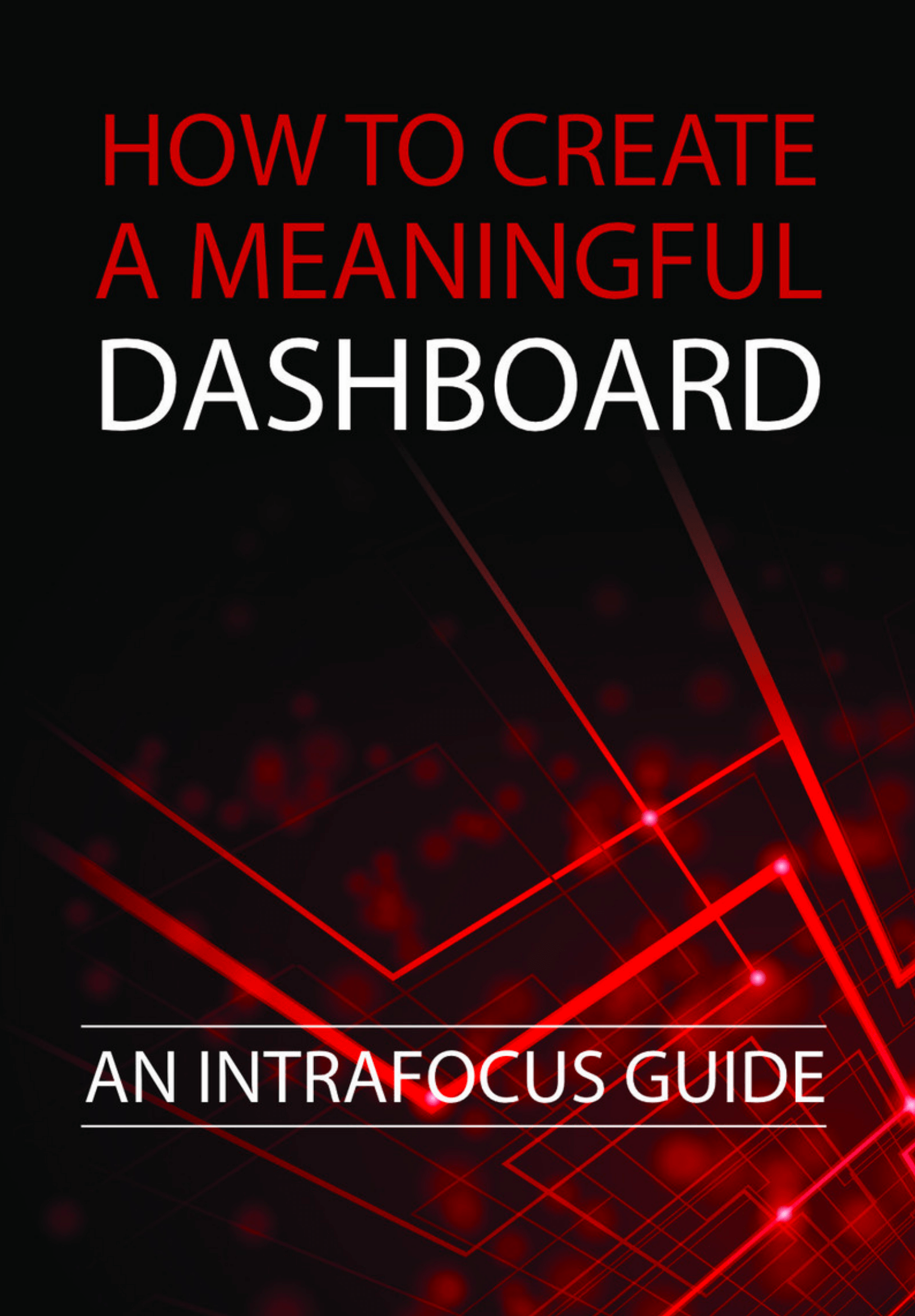 For information on how to create clear objectives and goals and how to design meaningful key performance indicators, download our guide:
How to Develop Meaningful KPIs.
If all you need is a list of KPIs classified by industry or role, please feel free to download our Sample KPI Document. It contains lists of KPIs as used by real companies and organisations: