Balanced Scorecard Software
If you are using Balanced Scorecard already or are thinking about implementing one, then you need a tool like QuickScore. It can help you link your Strategy to your Business Objectives, Metrics and Initiatives. It has powerful dashboard and report functionality and you can export everything to Word, PowerPoint, PDF and Excel.
« Watch the 3 Minute QuickScore Video.
Balanced Scorecard Institute
The Balanced Scorecard Institute created, monitors and maintains the standards associated with the Balanced Scorecard. Their award winning framework, The Nine Steps to Success™, is a disciplined and practical approach to developing a KPI management system. QuickScore is the only balanced scorecard software formally recommended by the Balanced Scorecard Institute.
Key Performance Indicators
The most important part of any scorecard is the balanced between business objectives and metrics (often called Key Performance Indicators). If you think your metrics and objectives can be improved then download our free guide. You don't need to use our Balanced Scorecard Software to benefit from this guide
Track Goals Over Time
All Key Performance Indicators and business objectives can be tracked over time. Years of data can be viewed easily. Very old data can be archived at the touch of a button. In addition, with QuickScore, performance thresholds can be changed and tracked as well. Bear in mind business performance goals may not be the same today as they were yesterday.
Strategy Maps
Creating a strategy map is easy. Simply select, move and resize coloured bubbles that represent strategic objectives. QuickScore automatically updates the bubbles' colours based on the latest performance data. Strategy maps show performance at a glance. For more detailed information, click on one of the coloured bubbles and drill down to objectives, metrics or initiatives.
Create and Embed Dashboards
Create dashboards using any object type including; KPI, objective, perspective, initiative, report, in fact you can add any object created elsewhere in the application. Even notes can be added to dashboards. Embed dashboards into websites, intranets or any other html based portal using pre-generated snippets.
Linked Actions
If a KPI or Objective is failing, it is often necessary to kick off a task or remedial action. With QuickScore you can quickly associate initiatives, tasks or actions to your KPIs.  If required these can be related to objectives, perspectives, themes or even the whole scorecard.
Cascading Scorecards
One of the most difficult tasks for medium to large sized companies is to cascade a strategy.  With QuickScore, this is easy. Once a master template has been created, with just a few clicks it can be cascaded to every division and department, 100s if necessary. What is more, any values entered are automatically rolled up. If that is not enough, if local variants are required, just add them locally.  See Cascading Scorecards for more information.
Drill Down and Search for Anything
Powerful search and drill-down functionality is available. Free-form search will return all objects searched for. Objects can be tagged to enable group searches. Balanced scorecard software gets to the root of the problem by viewing underlying data, analysing metric trends, and reading other people's comments. Jump directly to what you're looking for by searching with a word or phrase.
Add Alerts and Stay Informed
Even though formal reviews may only be once a month or once a quarter, it is essential to be kept informed. Set up alerts based on triggers.  These can be scores going into the red or notes being added or a actual values moving outside a defined threshold. Never be surprised again.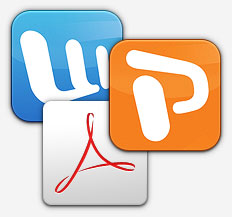 Export Everything
Every object can be exported. Be it an individual metric, objective, dashboard, strategy map, initiative or row and column report. Using Briefing Books, sets of objects can be put together to create, for example, a monthly report that can be exported in full and distributed to staff, partners or suppliers.
Nothing to Install
QuickScore is a browser based application. That means it can sit in the Cloud. You do not have to install anything. Just purchase user licenses and and use the application. We take care of the servers, operating system and the application. We apply and test updates so you do not have to worry. But if you want to run QuickScore in your own data centre, we can do that as well, we are happy to provide you with the software.
Free On-line Training
There are eighteen Training Videos for QuickScore. They are completely free to view on-line and watch at your convenience. If you're interested in a more personalized approach, we have other training options available. There are one-on-one sessions with our on-line trainers or you can schedule a class at your offices.  For more information on QuickScore training go to the  QuickScore Training pages. QuickScore is an application written by Spider Strategies Inc.
Free Trial
Try QuickScore free of charge for 14 days, no credit card required, no obligation to buy. 
Balanced Scorecard Software
Try QuickScore Today
Try QuickScore balanced scorecard software free for 14 days, no credit card required, no obligation to buy.  Just hit the button below and fill in the form.