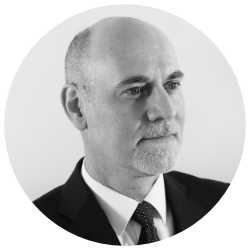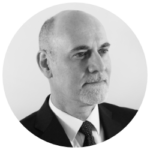 by Clive Keyte
Coronavirus Planning
Coronavirus planning: With Covid-19 restrictions remaining in place, businesses will have to respond quickly to a changing landscape. Lockdown measures of various degrees look set to remain for weeks if not months – There is the threat of an economic recession.
So what are the essential survival strategies and tactics that businesses should consider when responding to the challenges of Covid-19?
Focus on retaining existing customers
Your current customers are already engaged with your brand and product offering. Hopefully, they will already have been impressed with your service. Take this time to focus on re-engaging with your existing customer base and to see whether there is the potential to offer them products and services which meet their needs during the lockdown. Where your market offer doesn't currently have high demand because of the quarantine period, focus your marketing communications to remind your customers and target audiences that you are ready to serve them again, once safe to do so.
Look at your service delivery
If you sell products through a physical outlet, can you ramp-up your e-commerce operations? Can you deliver locally and leave products on doorsteps? Can you offer a remote service – such as gyms who are delivering online classes in the absence of face-to-face training sessions? Be innovative in your service delivery to discover new opportunities.
Provide outstanding customer service
Customer service has long been leverage for sustainable competitive advantage, and the need to delight customers with the best possible brand experience is more crucial than ever. coronavirus planning means reviewing your customer services touchpoints to see where improvements can be made. If you haven't yet actioned the results of your last customer satisfaction survey, now is the time to do so! Also, read this book: Hug Your Haters by Jay Baer. It won't change your life, but it will make you think!
Streamline your operations
Successful businesses will invariably be lean and the ability to cut your costs may mean the difference between success and failure in a recession. Identify areas of the business which are prone to waste and eliminate them. For example, if your machinery, IT equipment and office lights are left on overnight, the costs add up. If you aren't on the cheapest utility tariffs, you are wasting money. If you could negotiate better contracts with suppliers, you should do so.
Cut out any ancillary services/products
If you have ancillary product or service lines which are not essential to your profit margins (or to your customers) then now is the time to pause them. Focus on your core money-making products – or those which derive the most possible value to your customers and which allow you to maintain or grow your market position.
Ramp up your social media presence
Review your social media sites and check that they are the right ones for your customers. coronavirus planning means creating a regular stream of fresh, compelling and value-adding content which is highly relevant to your audience. Launch competitions, quizzes, product explainers, topics, news releases and imagery that builds your brand engagement. Alongside your content 'push' be ready to engage with comments, queries and reviews, so that your social media following really feels that it can engage with your brand in a meaningful way.
Embrace flexibility
Now is the time to think innovatively about your business. Can some of your employees work from home for instance? Doing so will reduce your premises costs whilst offering them a better work/life balance. Can you recruit new employees using video interviews rather than in-person interviews? Can you offer a more flexible model of part-time work to potential new hires, and access a creative, talented pool of workers which otherwise might never apply to your company? Challenge your 'old' ways of thinking and use technology wherever possible to embrace greater flexibility.
Find your network
Now is a great time to network within your industry. Join your industry body and Chamber of Commerce, look for relevant groups and forums that operate within your sector and be active within them. The right network will give you access to information, ideas, contacts and opportunities – from details about government business support through to
Coronavirus planning to engage your employees
Your workforce is likely to feel uncertain and possibly demotivated. employees may be concerned about redundancies and their safety at work. Really engage in positive, constructive and two-way communications using a variety of tools; such as videoconferencing, to encourage everyone to talk. Have team 'socials' using Zoom or a Friday quiz, as well as providing full and honest information on 'difficult' questions, where you have the facts. Reassurance and support are important at this time. With this in mind, you might also want to provide access to online and phone-based services such as mental health awareness and support, or fitness classes, as part of your employee benefits package. Coronavirus planning will help to promote wellbeing and morale.
Measure everything you do
Every tactical business move should be assessed for effectiveness within your broader business strategy, or you will have no idea whether or not it has proven to be successful. Measures can be hard or soft, and they are likely to need comparators or a benchmark in order to provide context (particularly for those which are strategic KPIs rather than used tactically as part of a lockdown response business plan.) By using a software system such as QuickScore, this measurement process can be automated as far as possible and made incredibly fast and easy, with detailed presentations and insightful reports made available at the touch of a button.
Review your business strategy
Why not take advantage of this period of change and carry out a strategic assessment? The Coronavirus may have changed elements of your business's landscape to a degree that requires adjustments to your intended direction and operating model. Now is the time to ask whether you are still travelling towards the right goal, using the right approaches.
For expert help and support in creating or developing your business strategy – whatever stage you are at – the team of consultants at Intrafocus are here to help. We are adept at working remotely and have already supported a number of our clients in this way during the Covid-19 lockdown period. Please contact us to find out more.