My5 – Add the app icon to your phone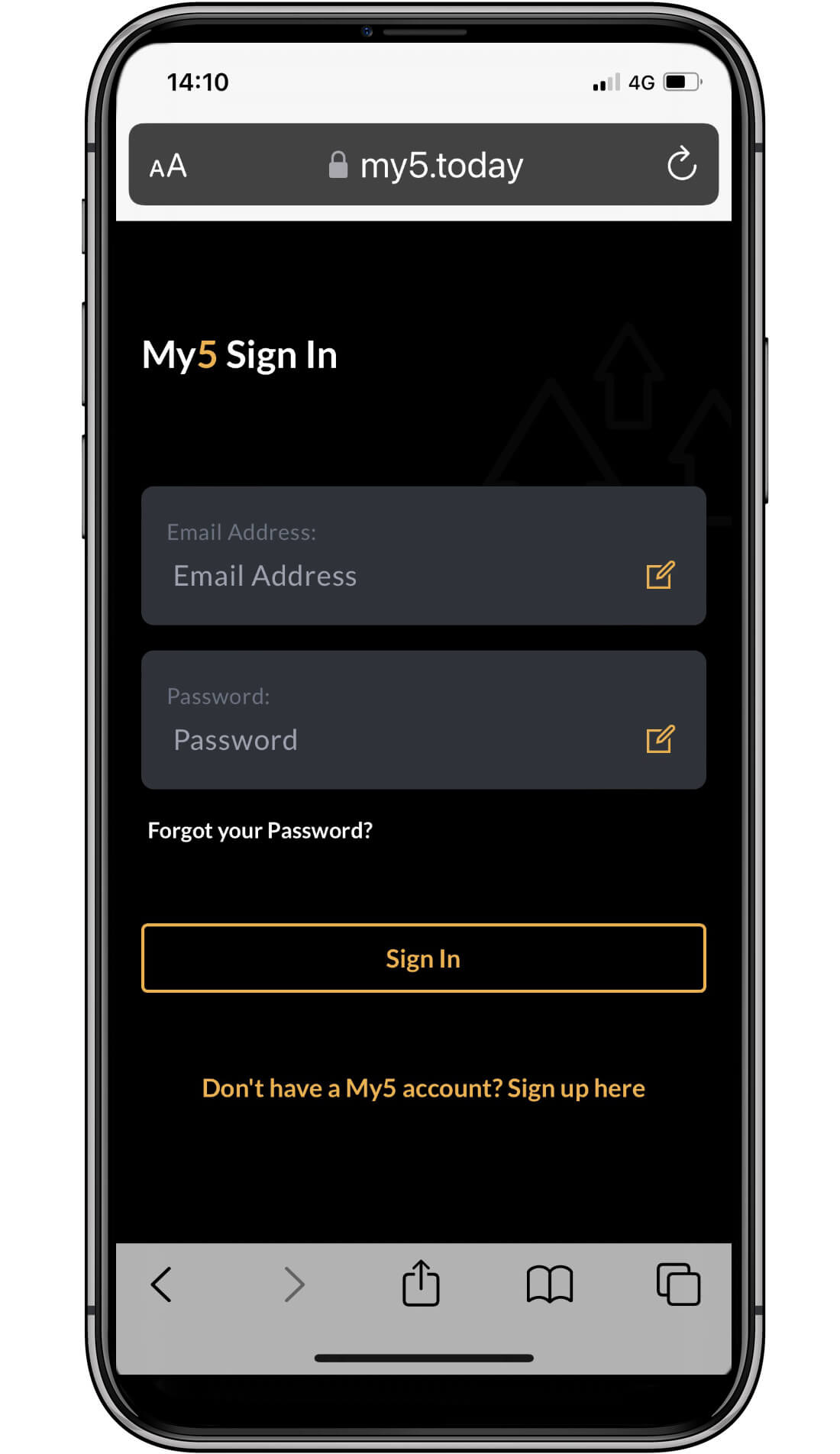 Add App Icon to your phone
My5 uses the latest Progressive Web App (PWA) technology, so you do not have to go to the apps store to install it on your phone.
Step 1 – go to the app
Open a browser on your phone and add this link to the search bar:
You will be taken to the My5 sign in screen. You might see a slightly different layout on an older iPhone or Android phone.
Click on the Send To button at the bottom-centre of the screen and go to Step 2
My5 is free for one month. You will not be charged during the trial and can cancel at any time.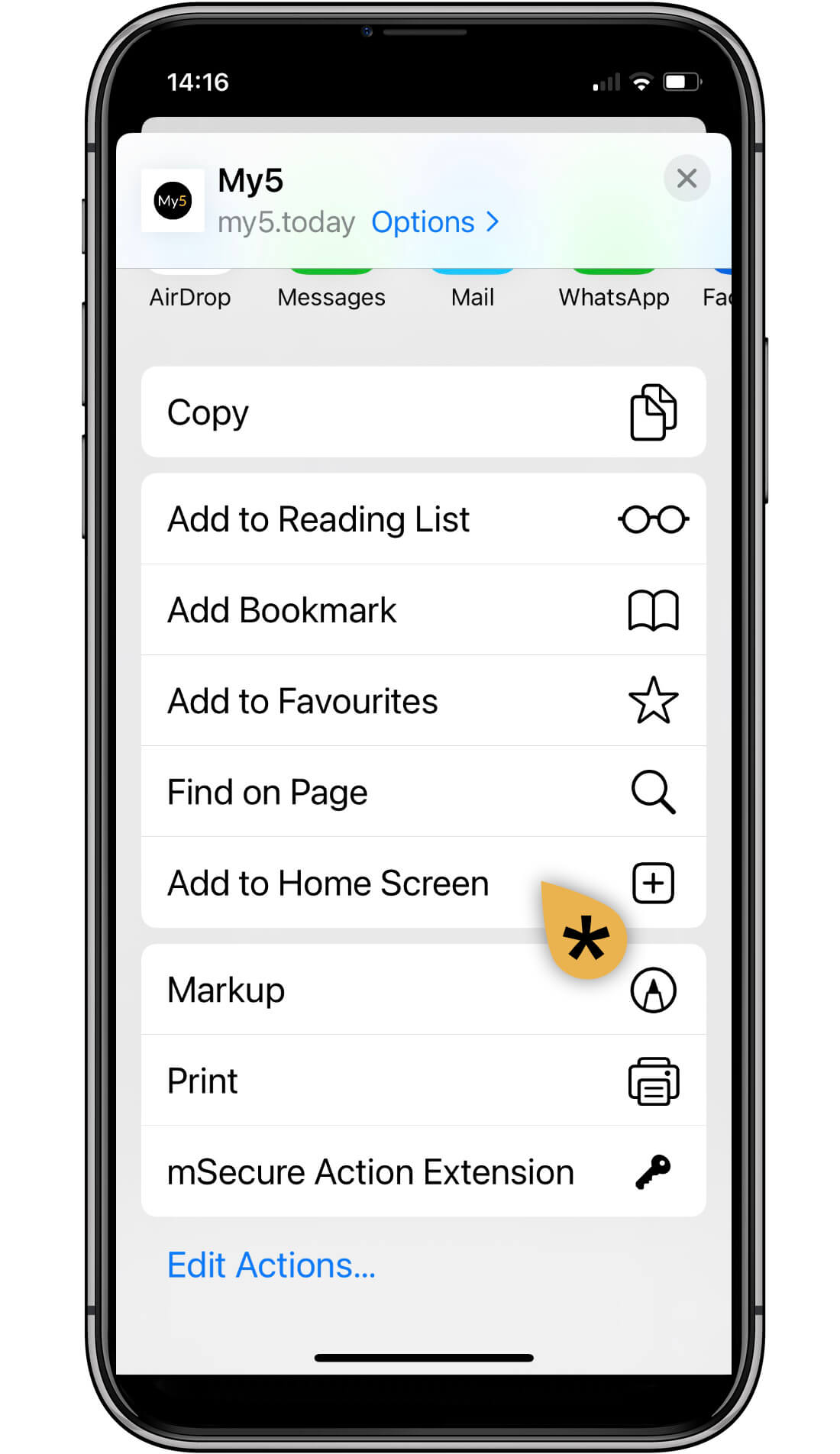 Step 2 – add the My5 icon
If you are using an iPhone, scroll up and you will see several options, click on Add to Home Screen. If you are using an Android phone, it will present an option to add the icon to your home screen.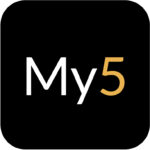 The My5 icon will be added to your phone.
Important Note: Use the Add to Home Screen option, not the Bookmark function. This will ensure the app runs on the phone and not in the browser.
Close your browser and click on the My5 icon to complete the registration process and sign in.