My5 – Managing your subscription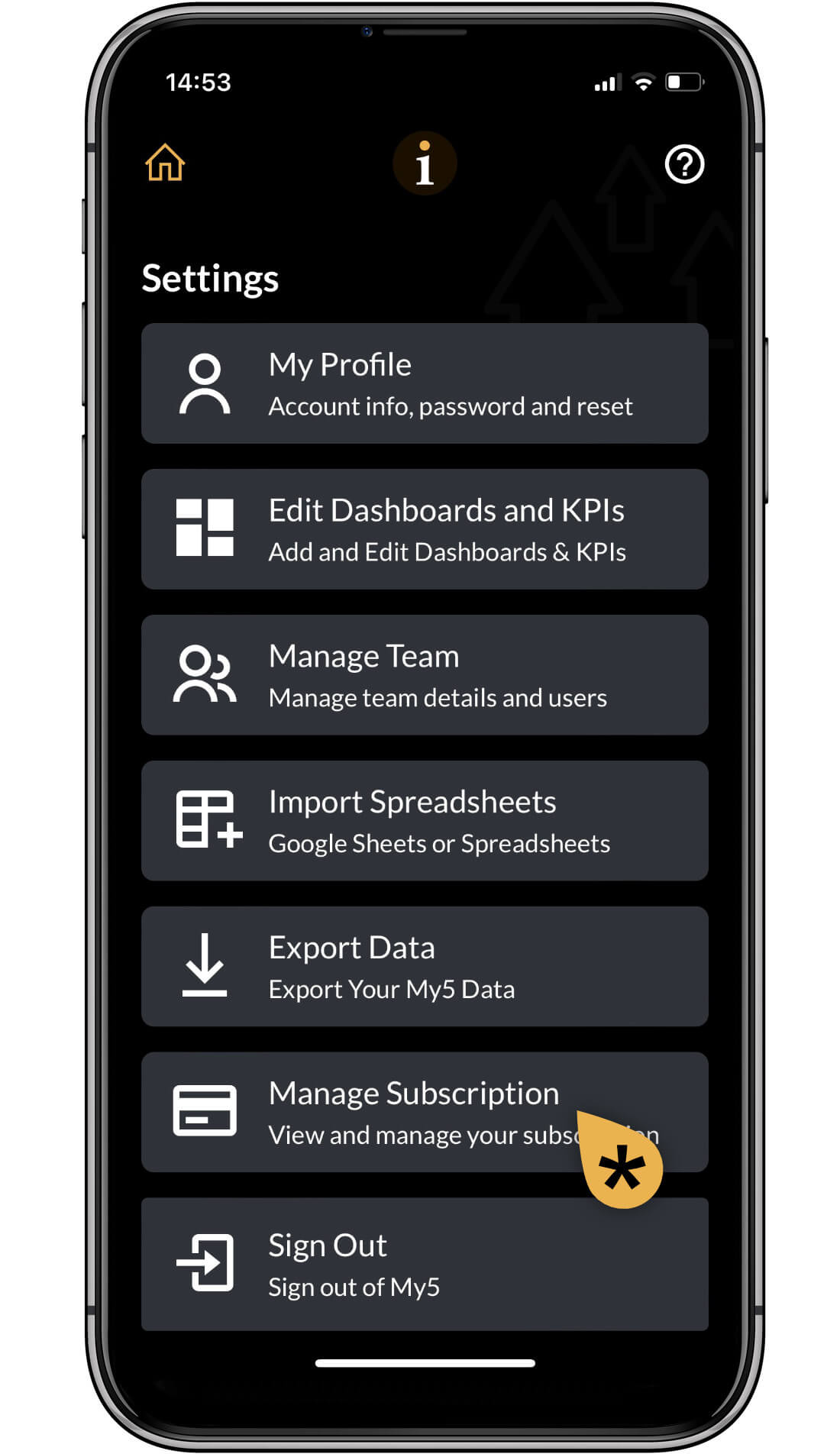 Managing your subscription
Thank you for purchasing My5!
It may be that you like the application so much that you want to roll it out to your team or even your whole company.
You can use the Manage Subscription function to upgrade to a larger package. We do not offer a facility to downgrade your package, but you can cancel at any time.
If you cannot see a suitable package, please feel free to contact us via the Intrafocus helpdesk.
Click on Manage Subscription and go to the next step.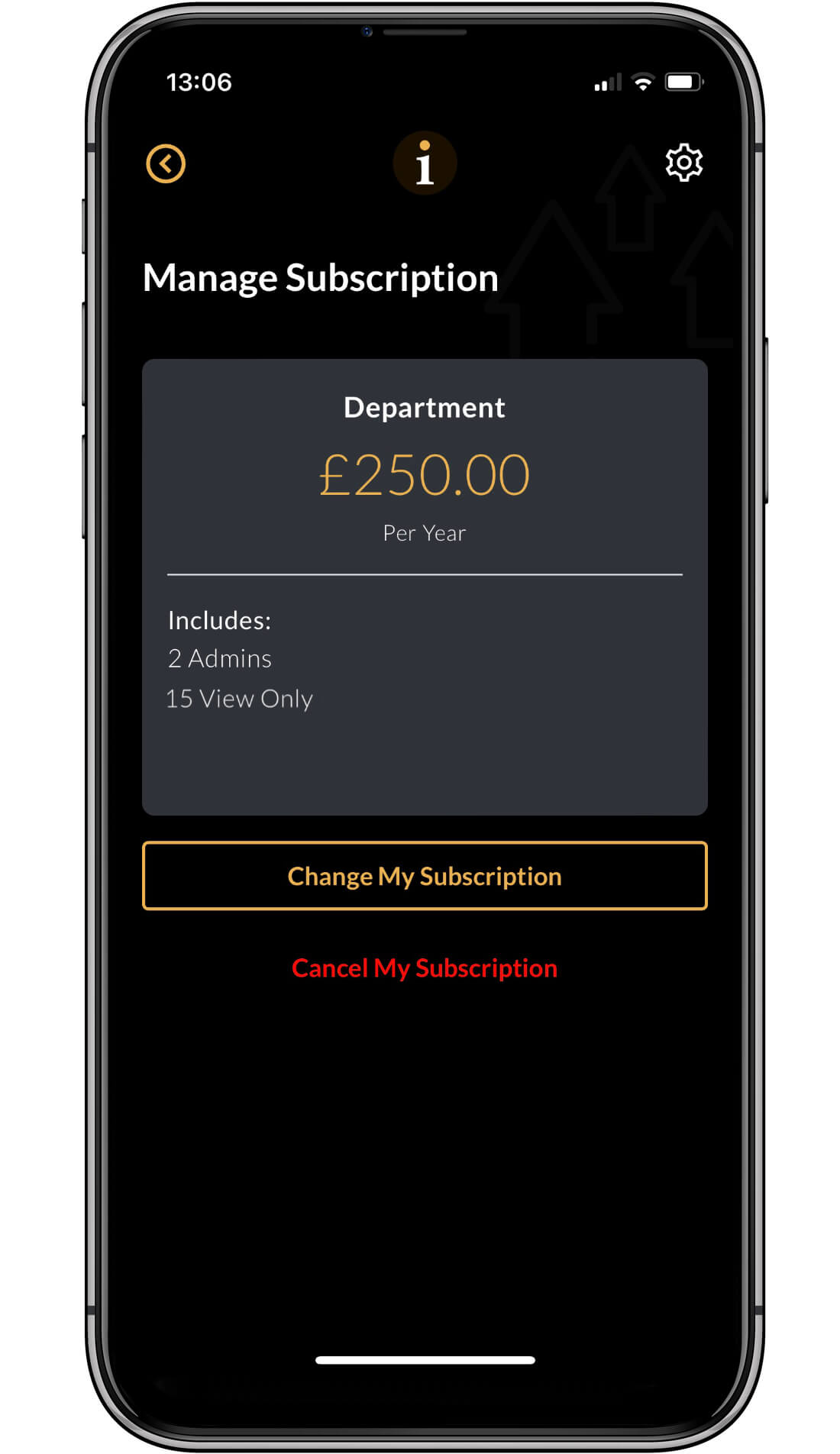 Manage subscription
In this example, you can see that a Department package has been purchased, which includes:
2 Managers or Administrators

15 Viewers
Your package will allow you to add up to the maximum number of users shown in your subscription.
If you want to change to a bigger package, click the Change My Subscription button.