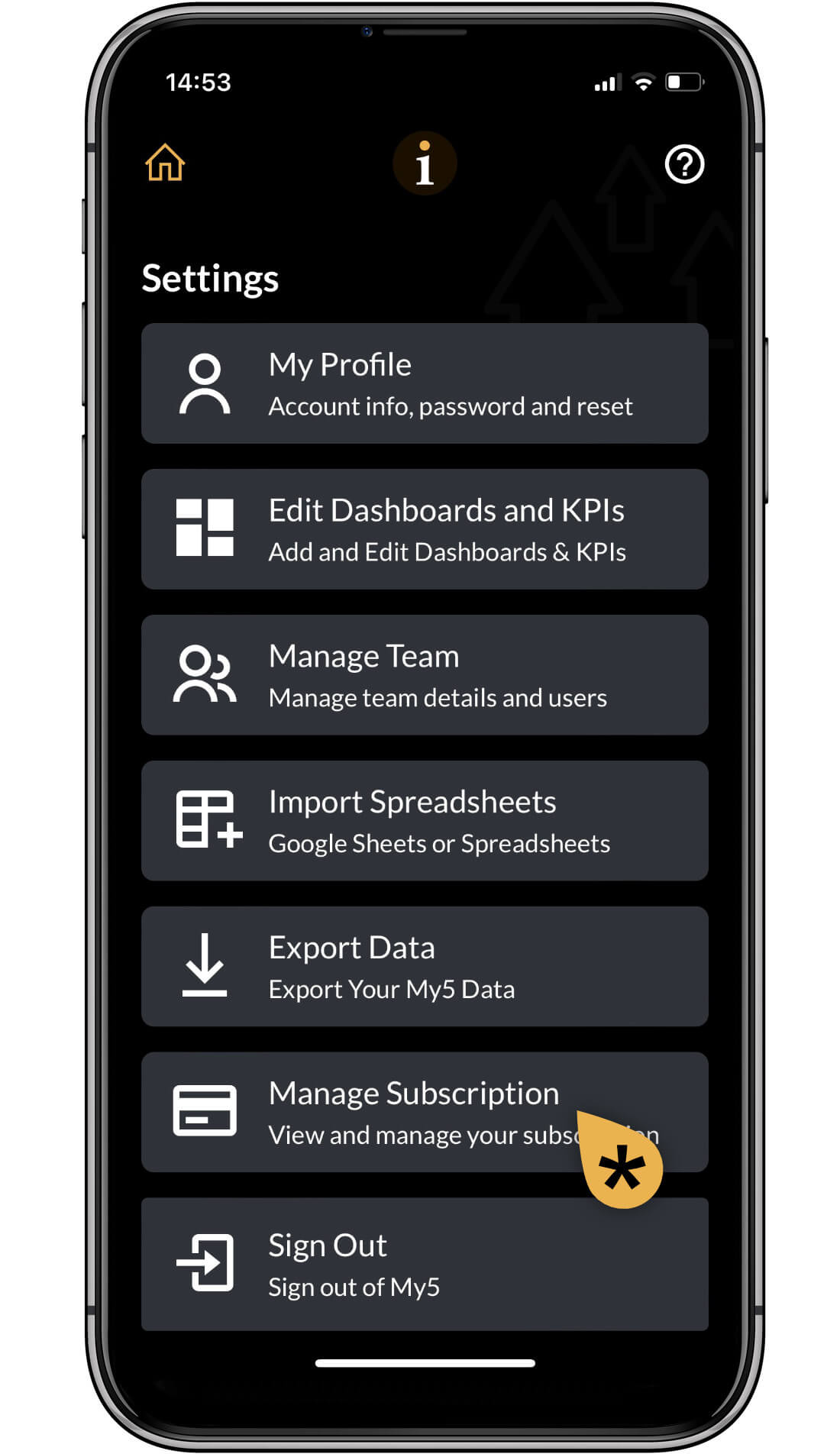 Managing a team
A Manager or Administrator (Manager/Admin) can manage a team when a team plan has been purchased. Once the Manager/Admin has signed in, team members can be added to the app.
Go to the Settings screen by clicking on the Setting cog at the top-right of any screen in My5.
Before you go to Manage Team, click on Manage Subscription to check which package you are subscribed to and how many users and types you can allocate to My5.
Go to the next step.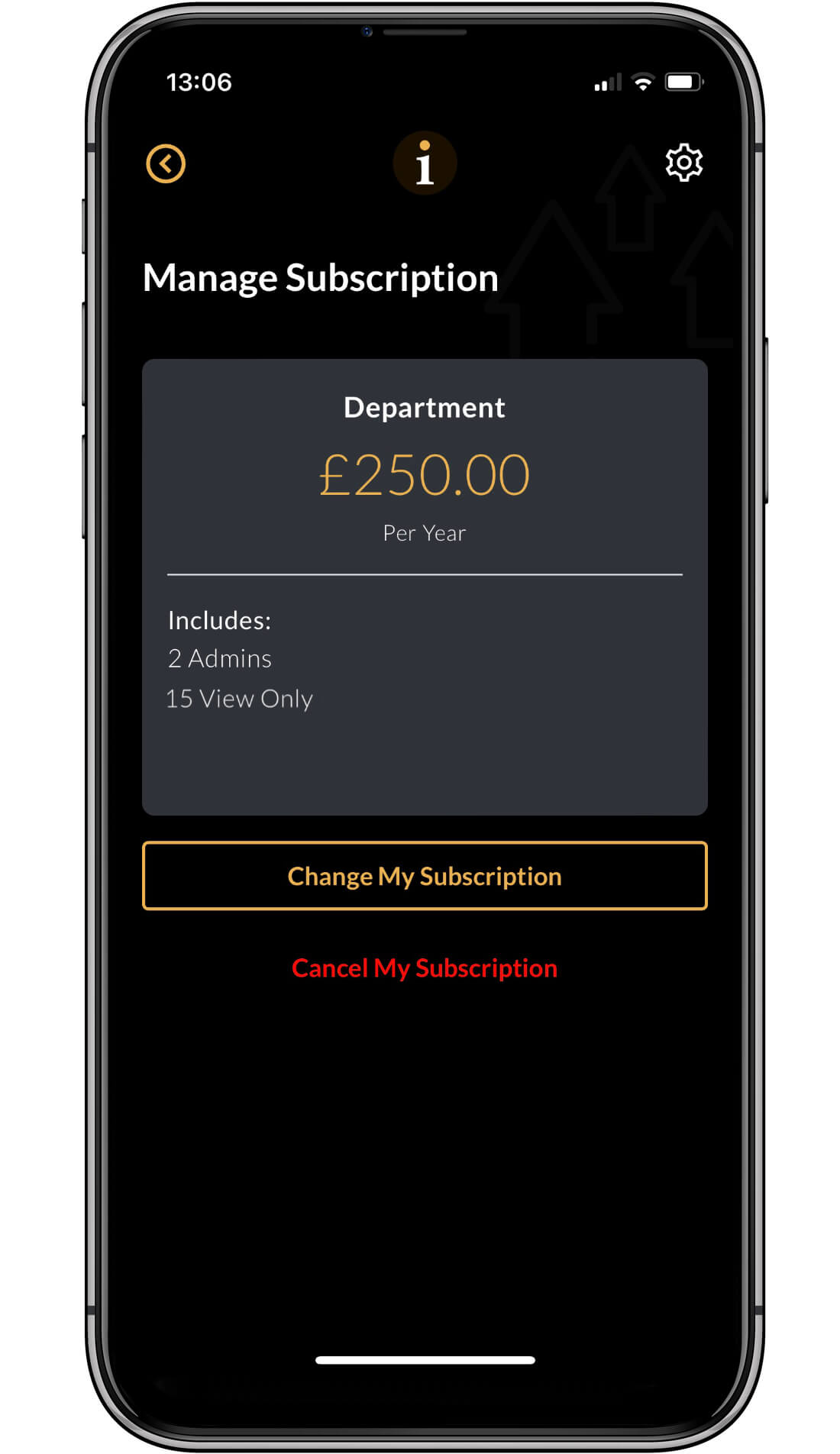 Manage subscription
In this example you can see a Department package has been purchased which includes:
2 Managers / Administrators
15 View Only Users
You package will allow you to add up the the maximum number of users shown in your subscription.
Click on the Settings button at the top-right to return to the settings screen.
Go to the next step.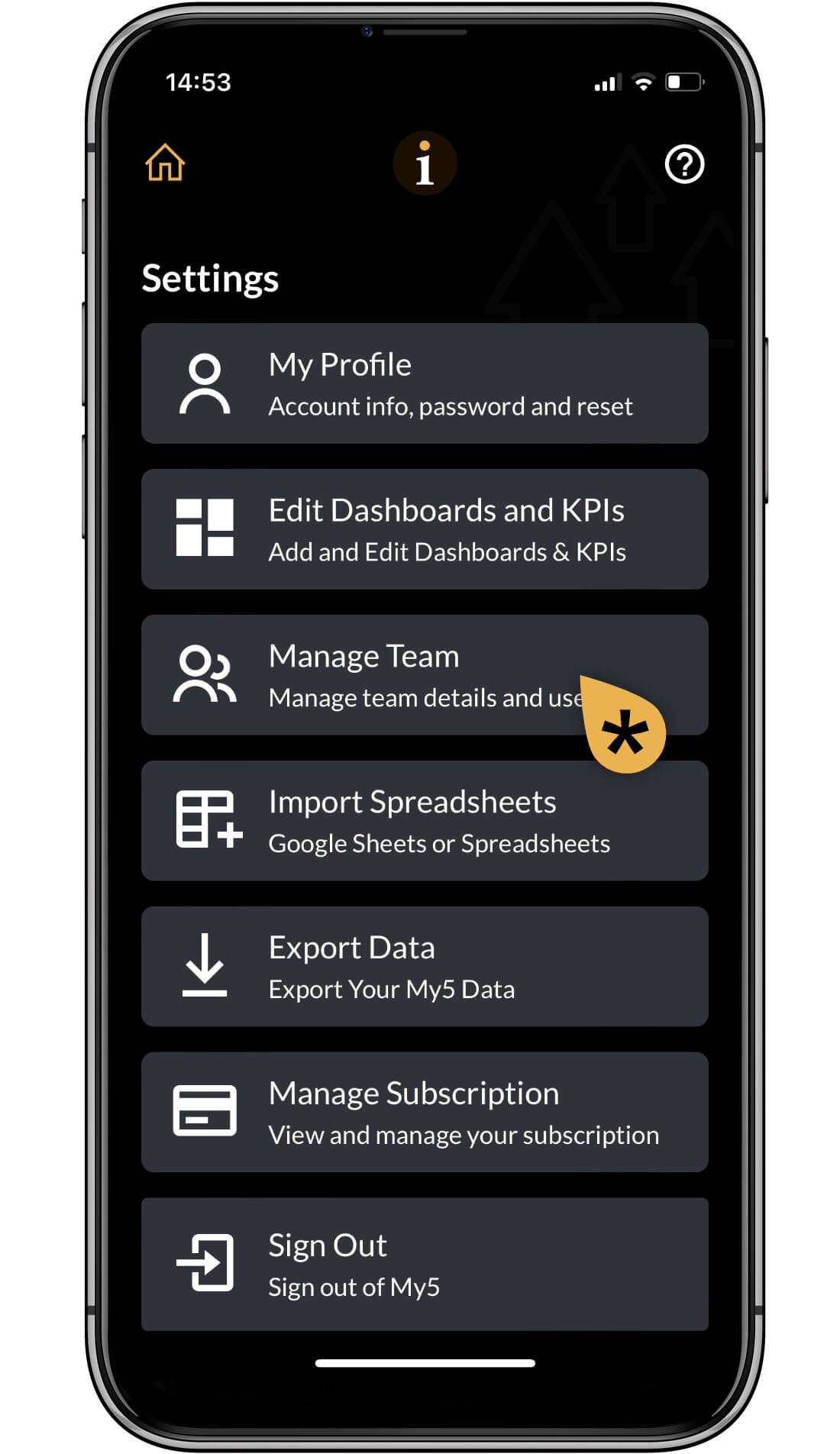 Manage Team
Click on the Manage Team panel.
Go to the next step.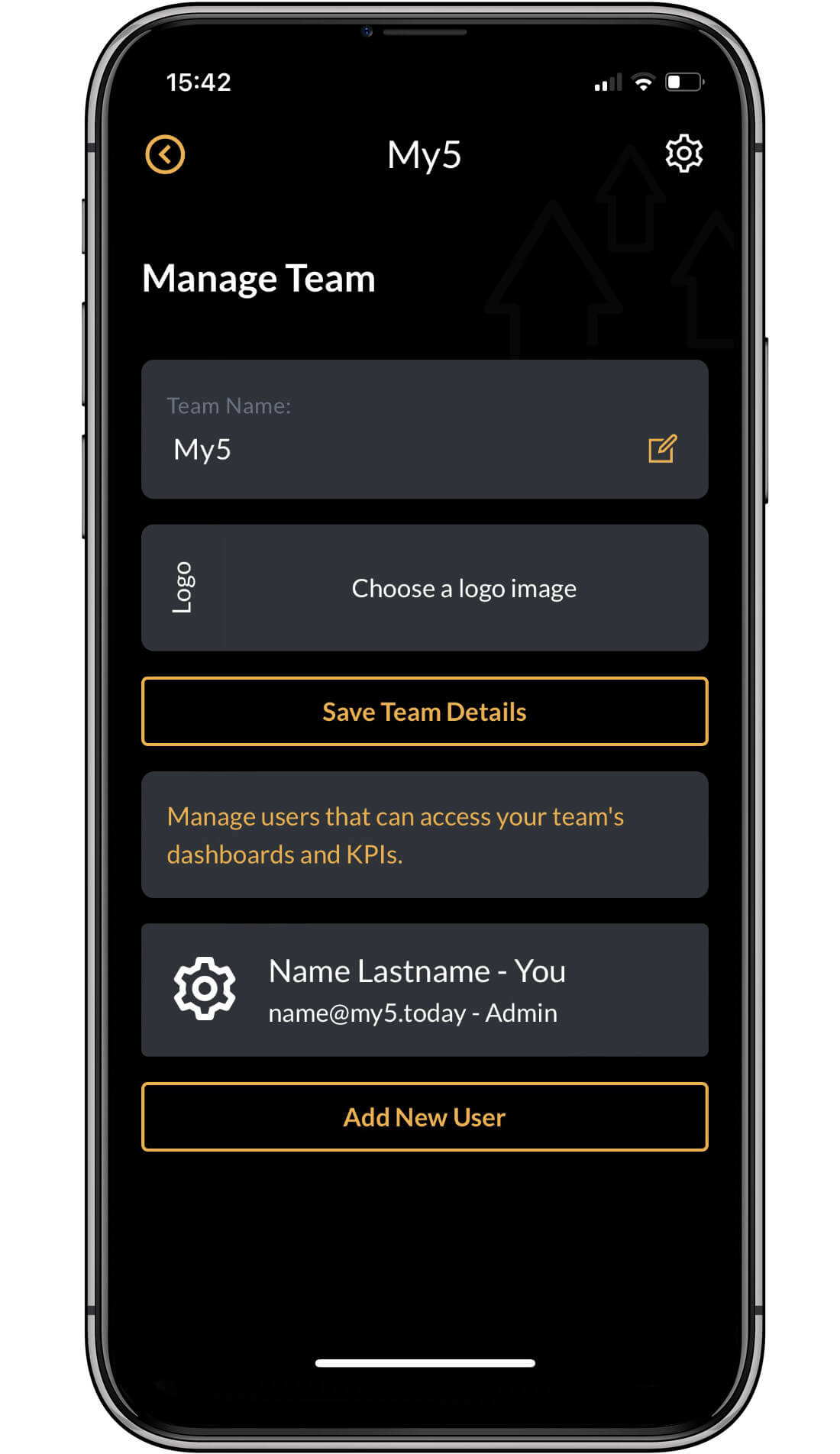 Add Team
You can set up your team on this screen. This includes:
Changing the team name
Adding a company/team logo
Adding new users
The team name has defaulted to the company name used on registration, you can change this if you wish. You can upload a logo. You might have to experiment to find a logo of the right size.
Finally, click on Add New User and go to the next step.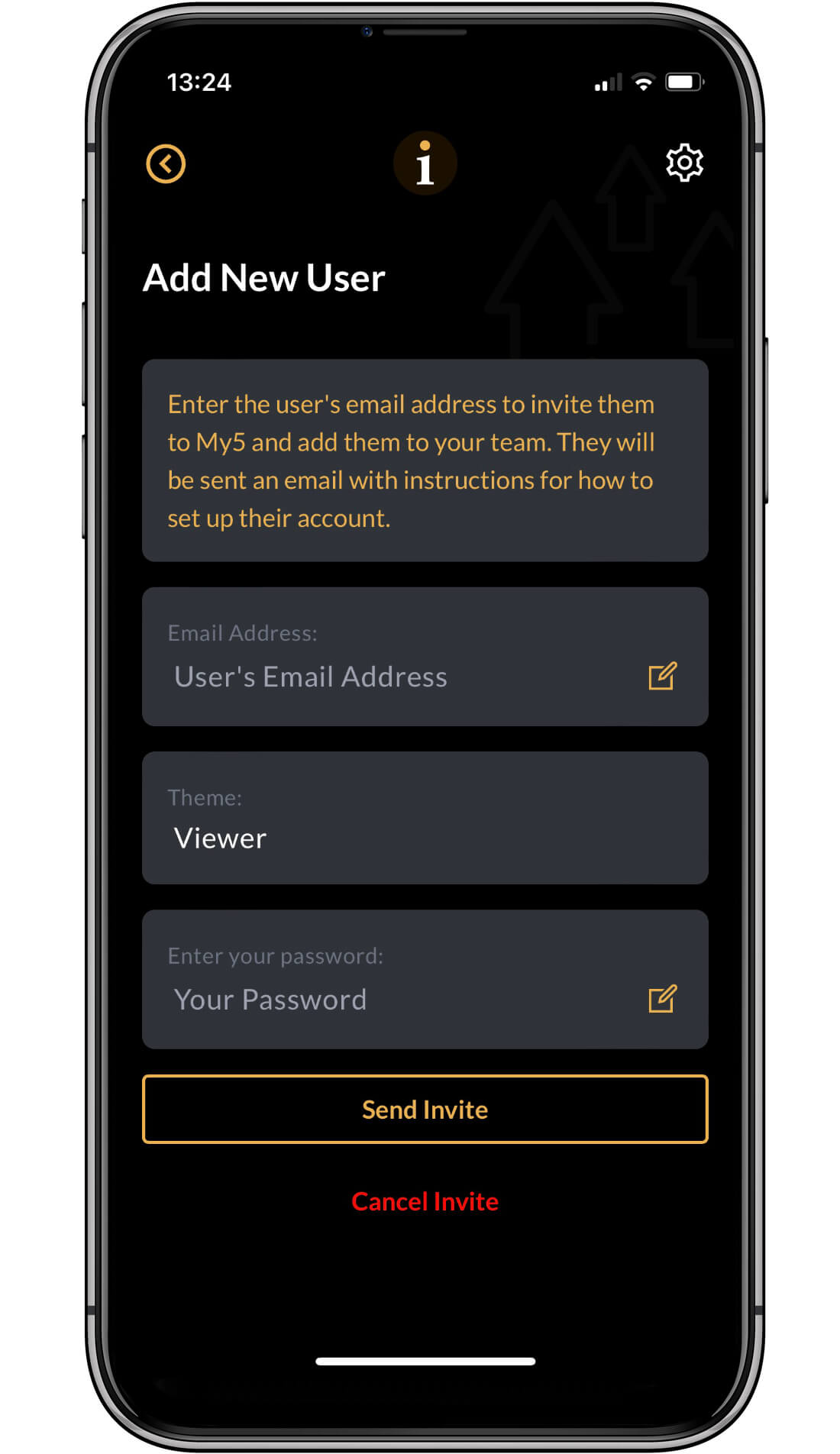 Add a new user
Follow the instructions on the screen to add a new user. As a Manager or Administrator you can add:
Manager/Admin – A Manager or Administrator has full access to all aspects of the application. They can add dashboards, KPIs, actual values and comments.
Viewer: A viewer can view anything in the My5 App but cannot change anything. A viewer can add notes.
Take care when selecting the permissions for your users. You will need to add your password before sending an invitation.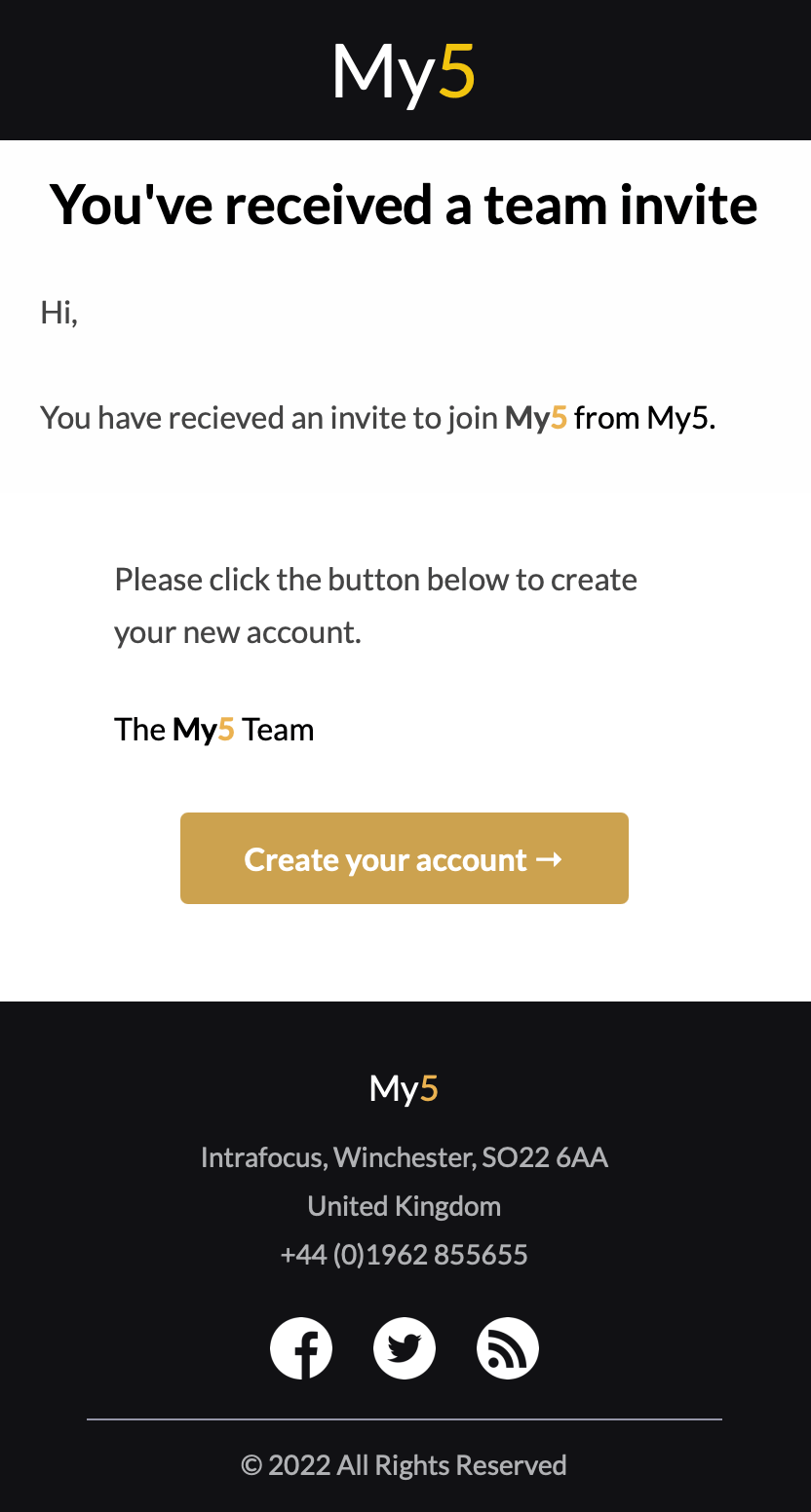 New user
The new user will receive an e-mail similar to this one. They need to click on the Create your account button and follow the instructions to add themselves to your My5 system.
They can do this on a phone, Mac or PC.
They should also go to the Add App to your phone user guide to see how to add the app to their phone.