My5 – Delete/change KPI values manually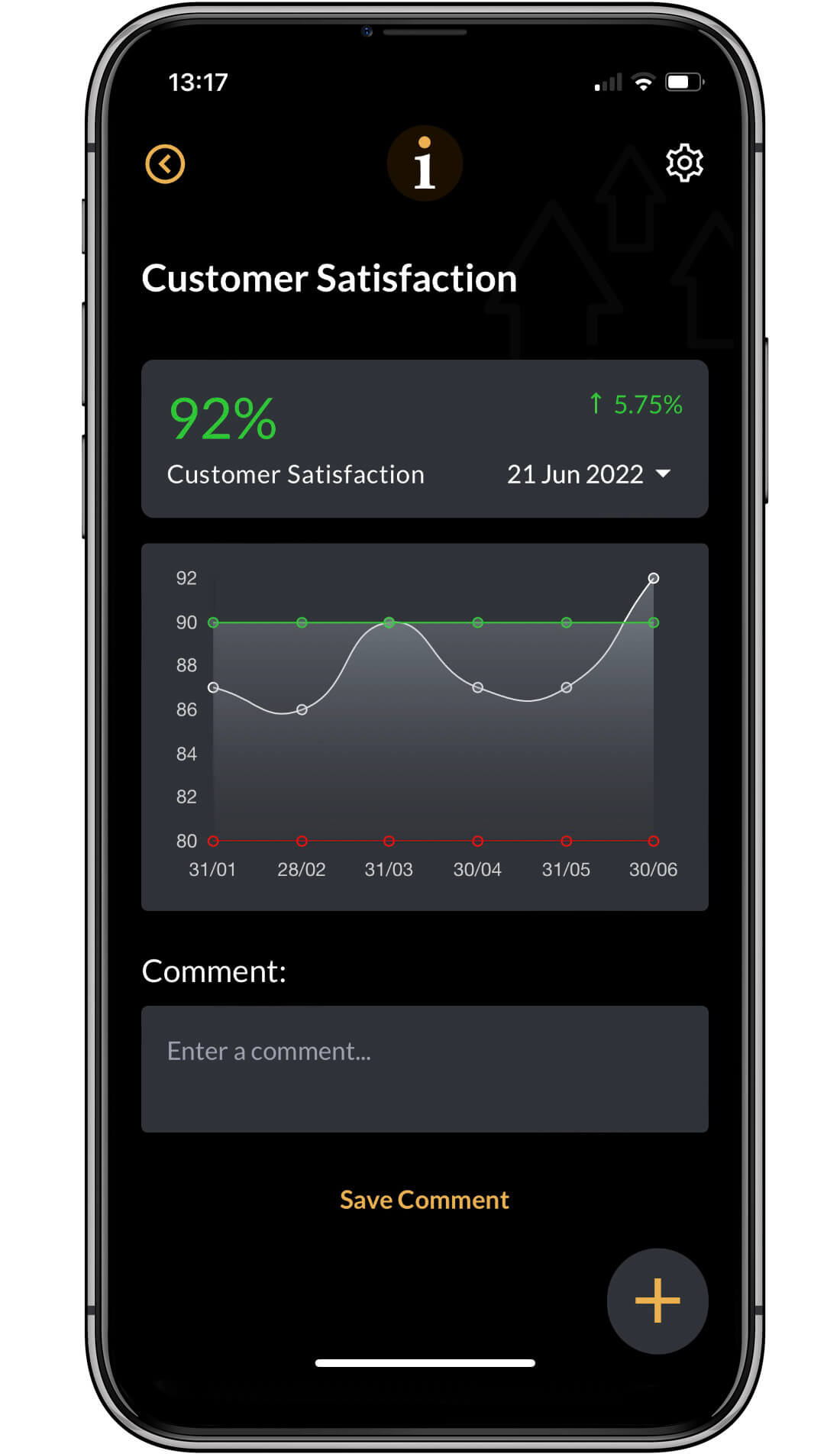 Delete/change KPI values manually
We all make mistakes!
KPI values can be added by clicking on the big plus + icon from the KPI Details Screen. If you can remember the date the KPI was added, you can select the date and make the change. 
To make things easier for you, there is a better way to delete or modify KPI values if you have made a mistake.
Go to the next step.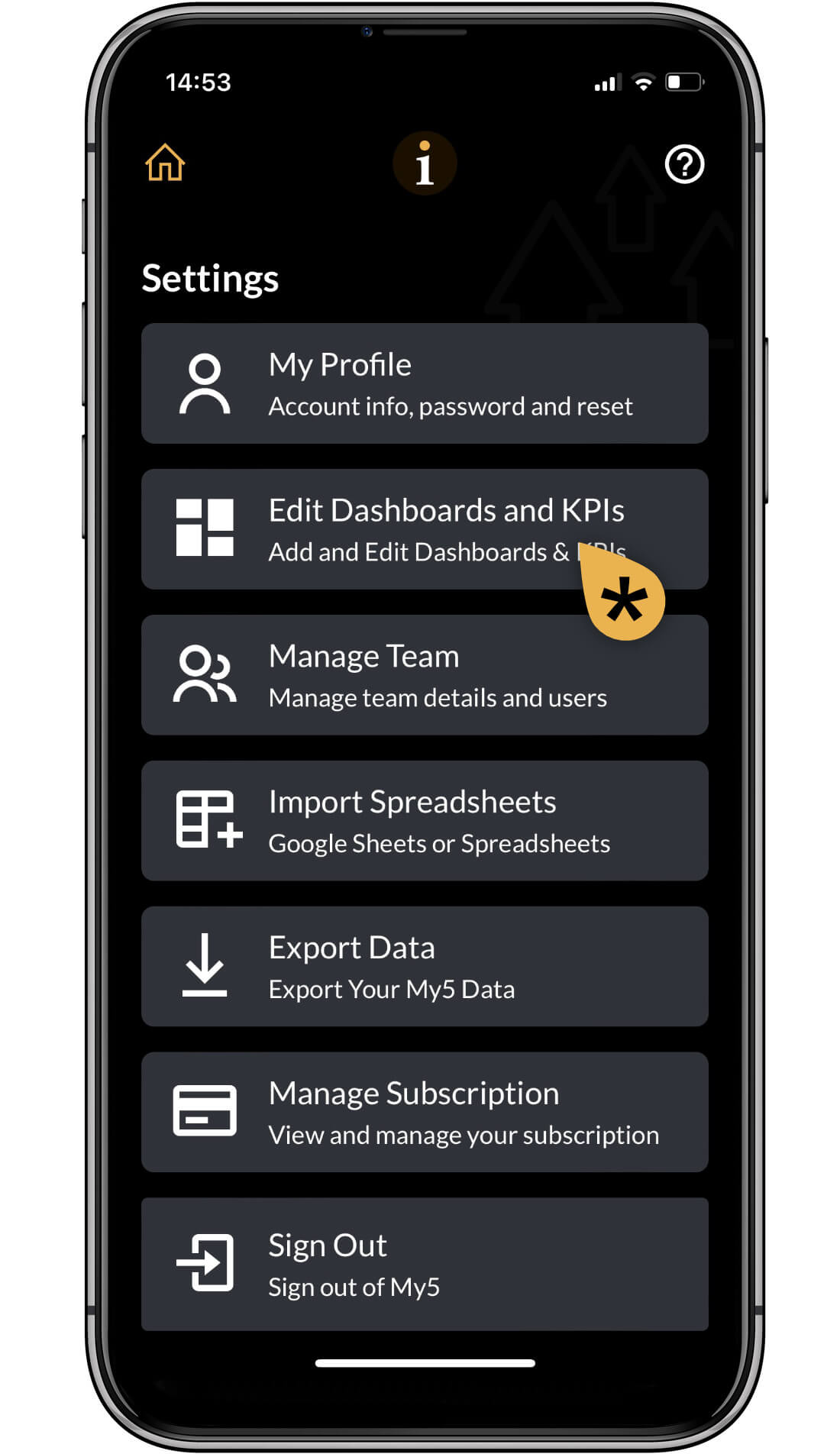 Settings screen
Go to the Settings screen and click on Edit Dashboards and KPIs
Go to the next step.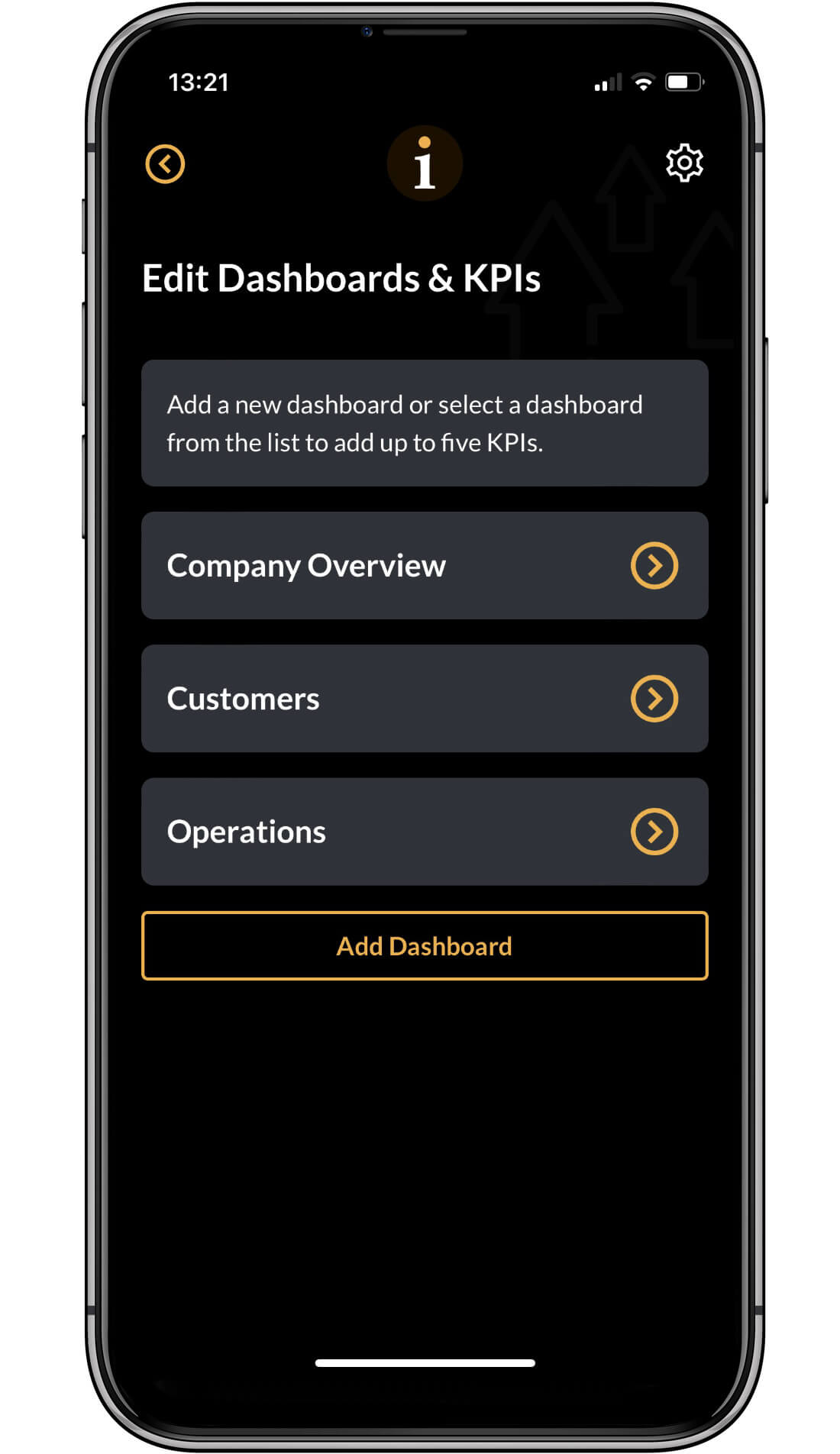 Select the dashboard
Select the dashboard that contains the KPI you are interested in. In this example we have selected the Company Overview.
Go to the next step.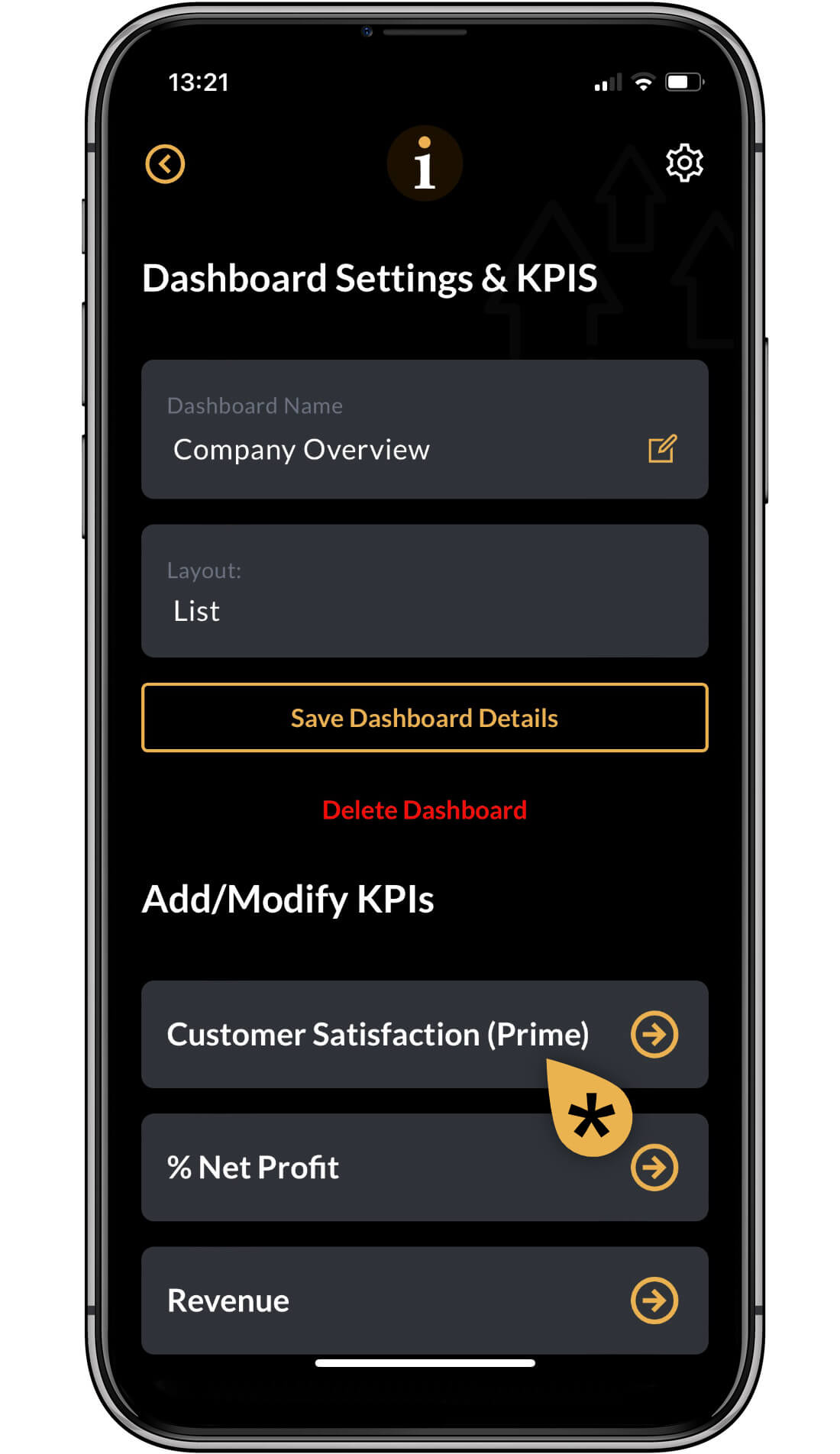 Select the KPI
Select the KPI you want to delete or modify, you will find it under Add/Modify KPIs.
Go to the next step.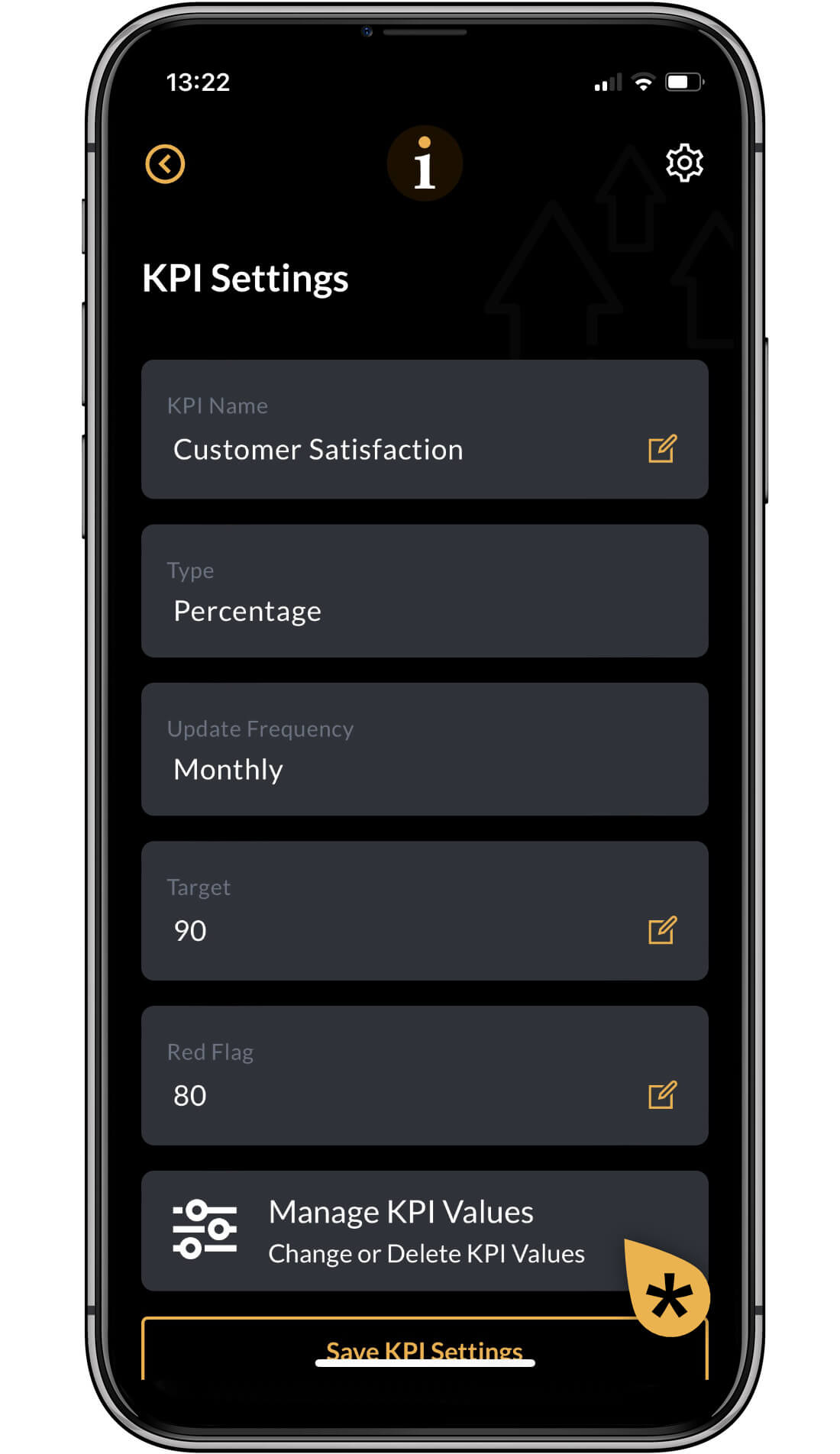 Manage KPIs
At the bottom of the screen, click on Manage KPI Values.
Go to the next step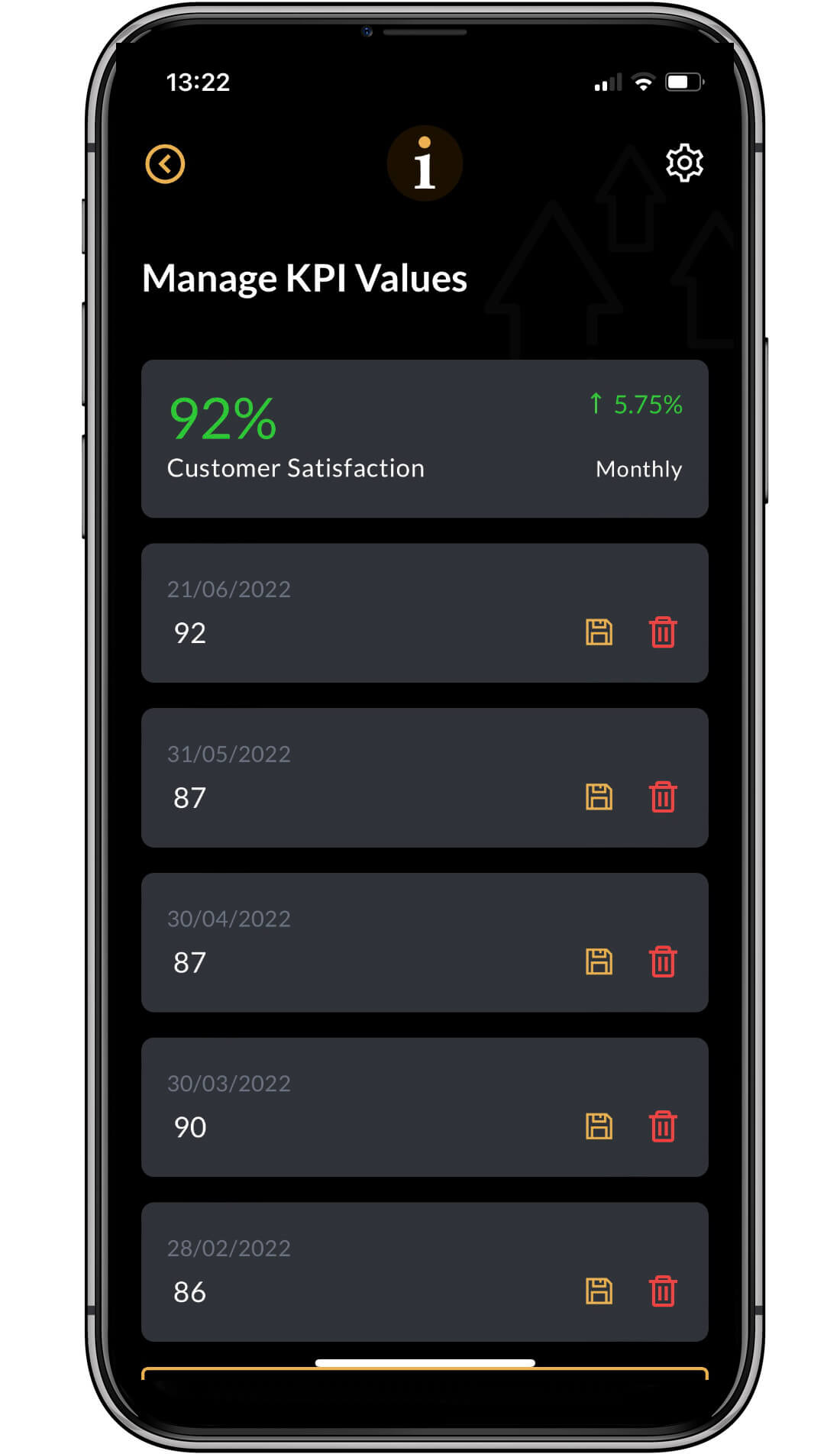 Delete or Modify the KPI values
As you can see in this example, all of the KPI values, past and present, are available to be deleted or changed.
User the red delete icon to delete a value, user the amber save icon to save any changed you make.
Click on the Settings button and then the Home button to return to your dashboards.