The Mass Edit feature allows you to add data to blank or empty fields. For example, you can add Owners and Updaters to entire Scorecards if the Owner/Updater was not added when the Measure was originally created. Please note, this function completes a wholesale exchange similar to a 'Replace All' function on a spreadsheet it is NOT a 'selective' editor.
Select the Organisation you are interested in and go to the Charts & Reports section. Click on + New Report then select Report Writer and click Next: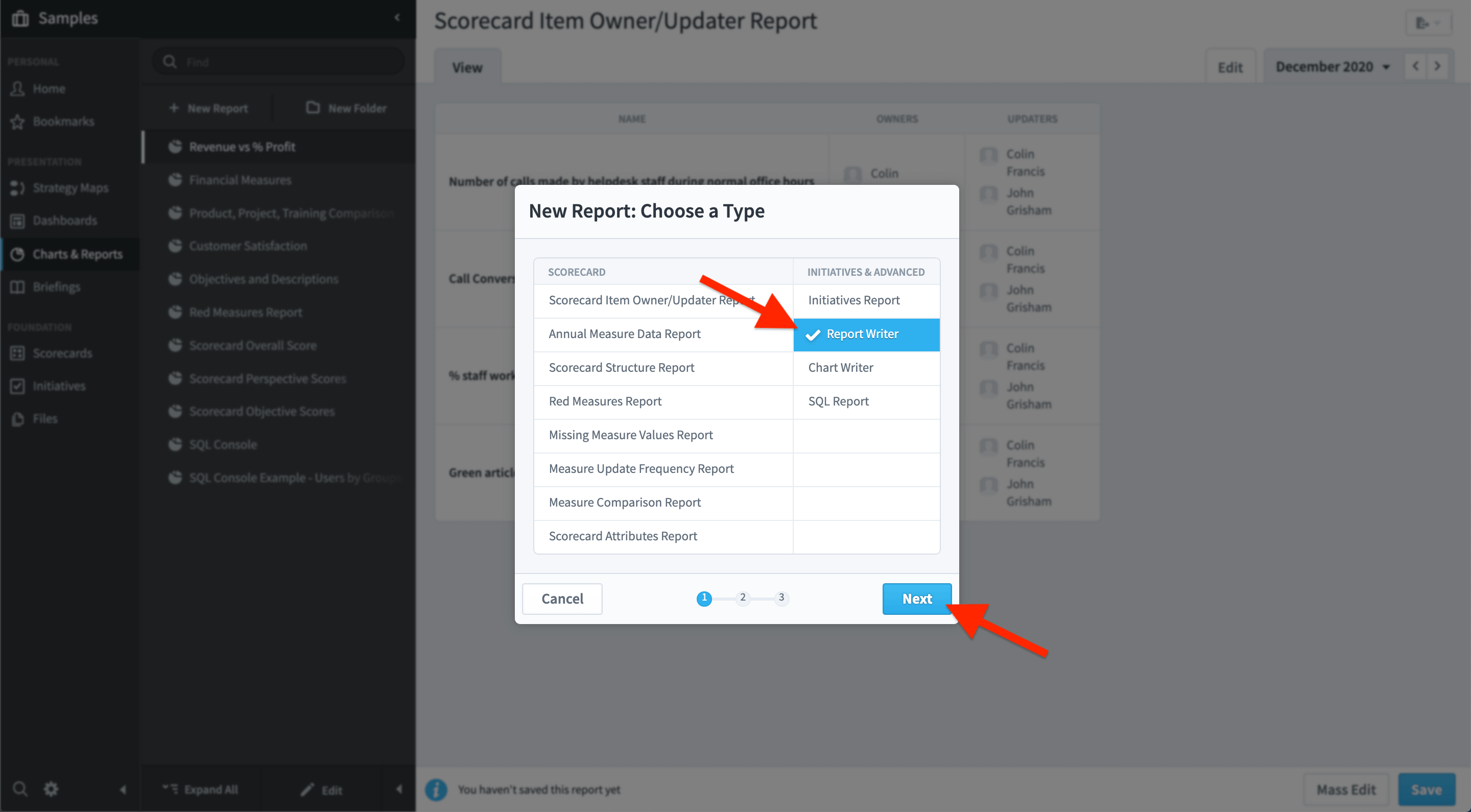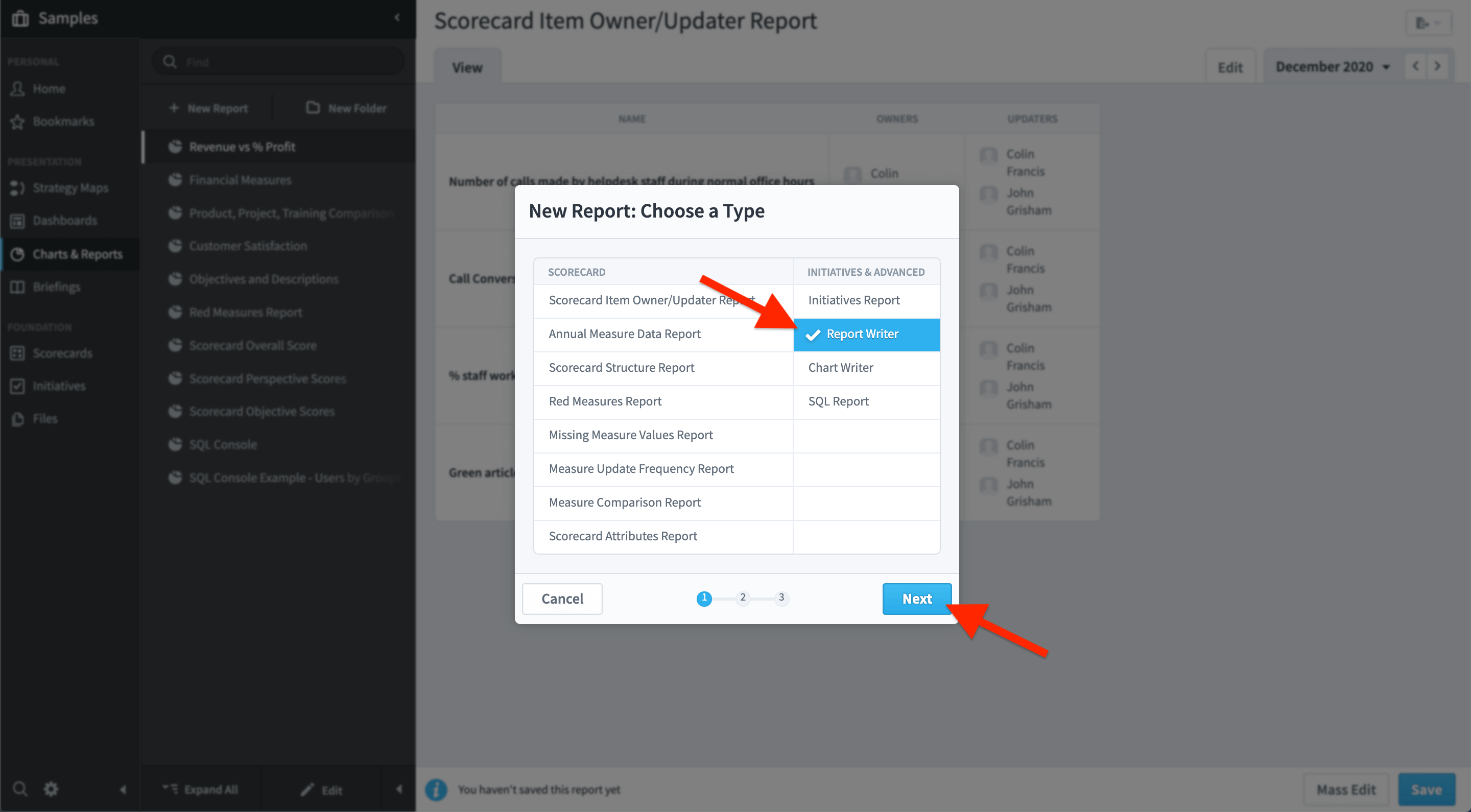 The columns containing the fields you require need to be identified. In our example, we have highlighted Owner and Updater. It is possible to do a Mass Edit 'replace all' on any field that can be changed. Click Next.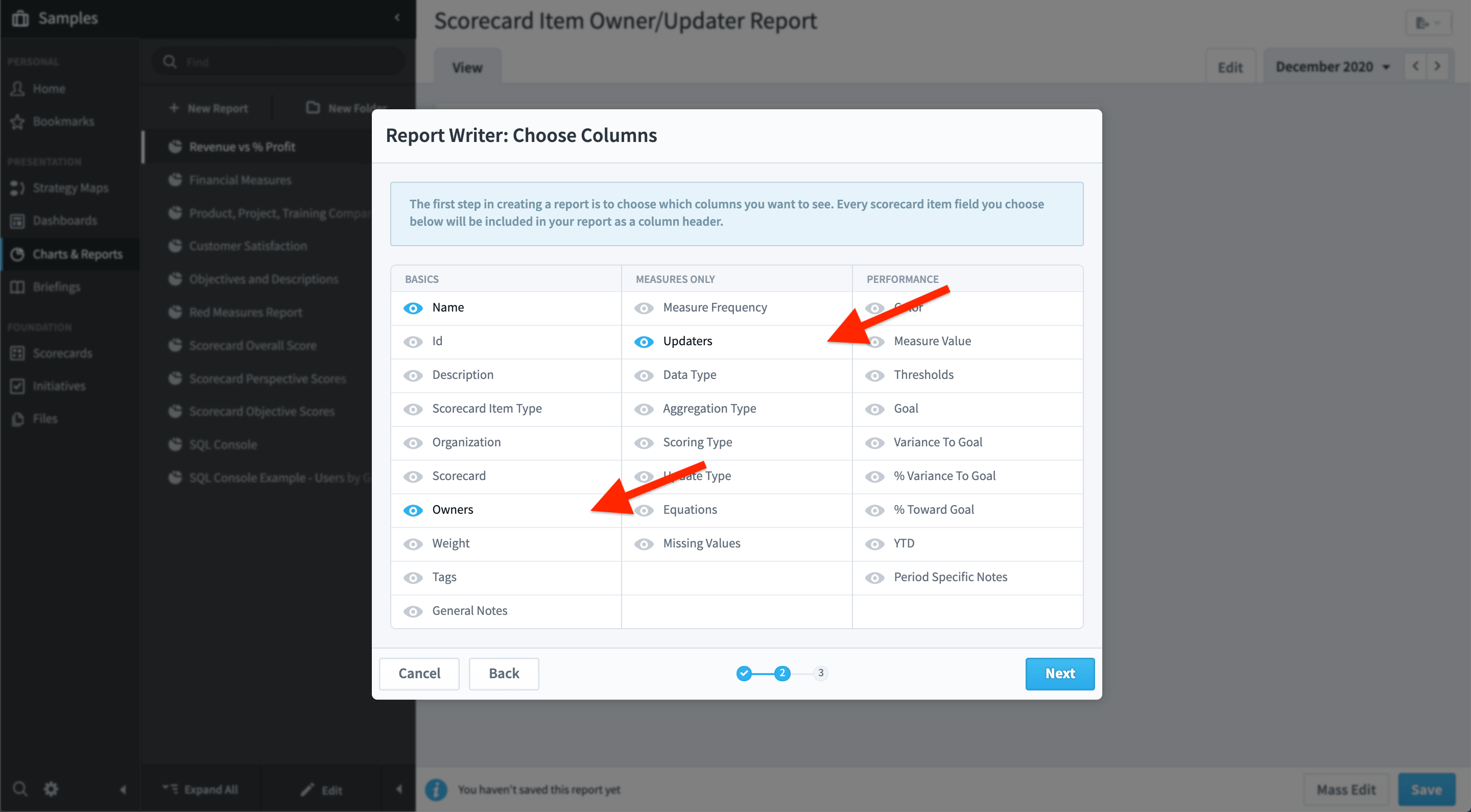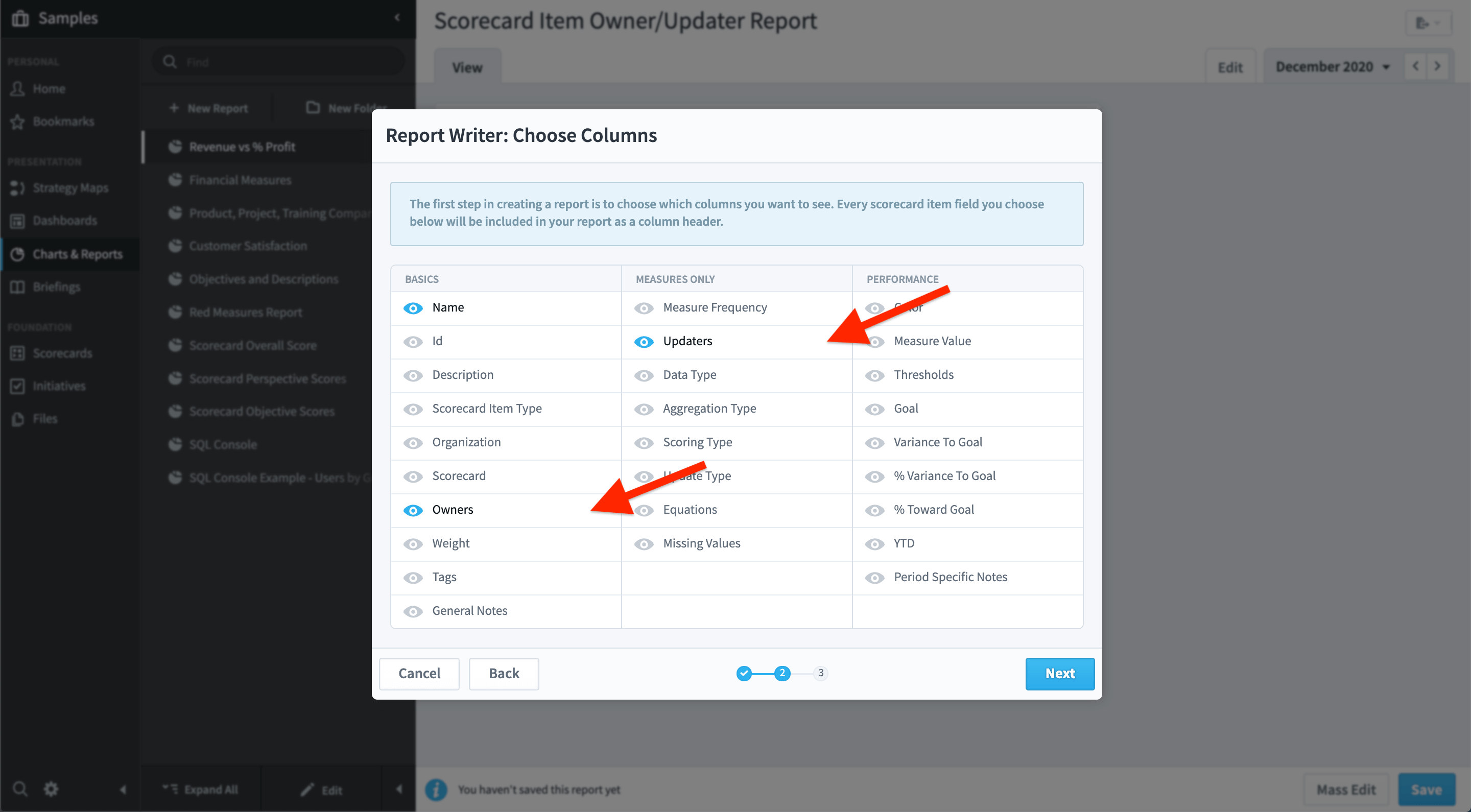 Next, a filter needs to be set to select a Specific Scorecard Item, that is the group of objects you want to change. In the drop-down Filter On select Specific Scorecard Items and click Next: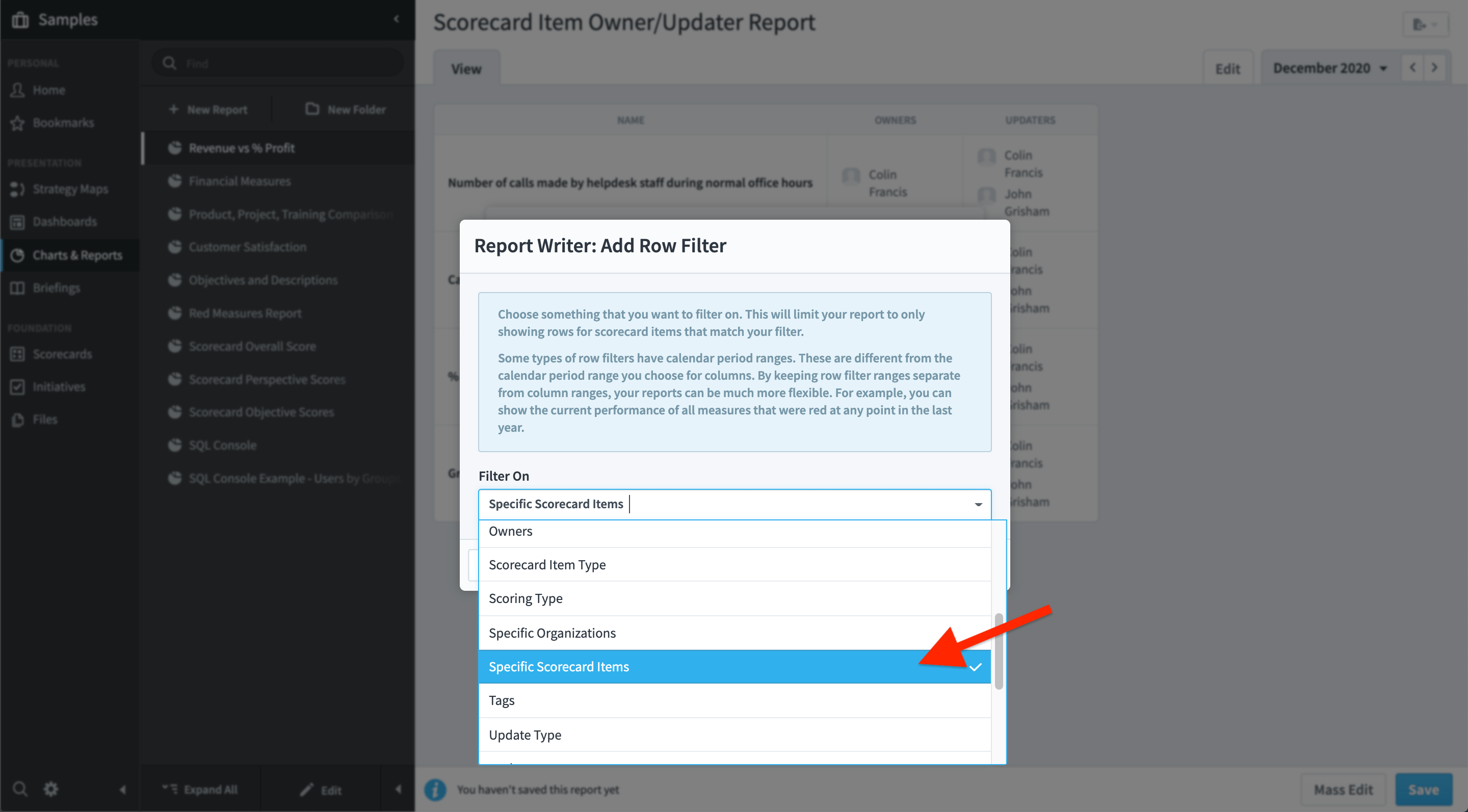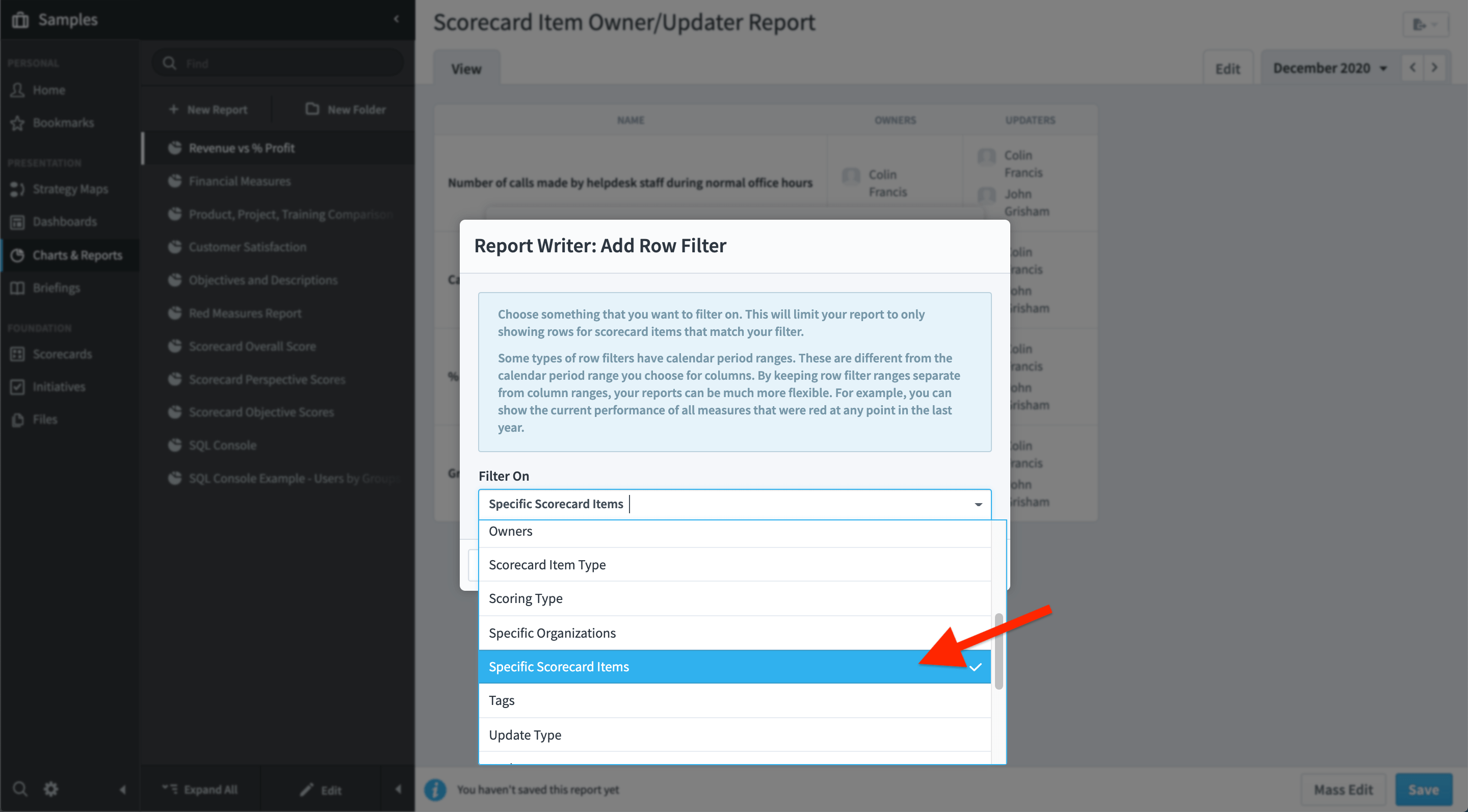 In the Specific Scorecard Items dialogue box, select the group(s) of objects you are interested in. This could be the whole Scorecard or groups. In our example, we have selected the whole of the Financial area which contains three Measures. Click Add and do not forget to click Done when you have selected everything you need.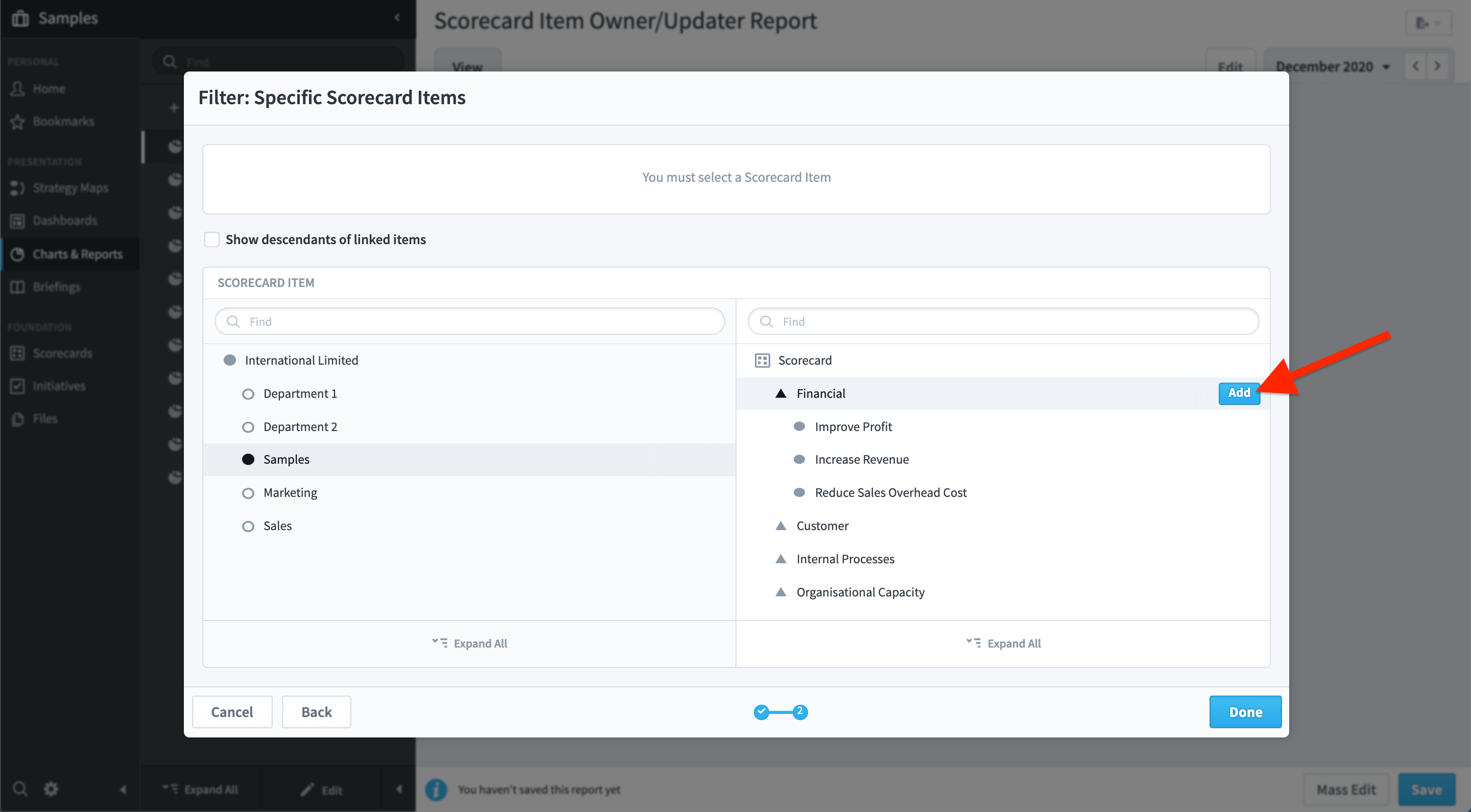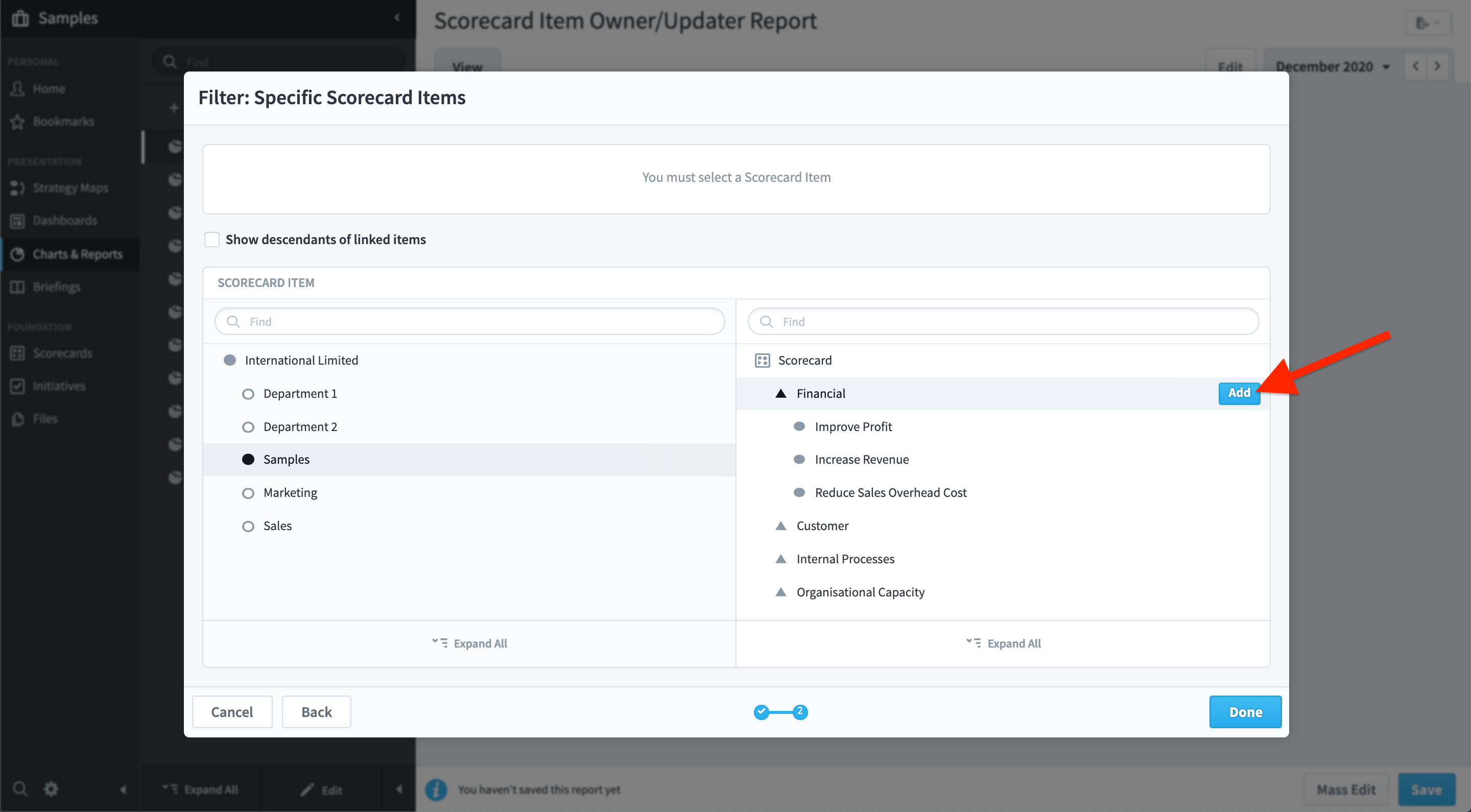 Click Get Report in the next dialogue box – DO NOT CLICK SAVE!
It is important that you do not click save at this point. The Mass Edit function CANNOT be undertaken on a saved report. Mass Edit is a transitional function ie. the activity takes place and then is finished. The application uses the Report Writer for this transition function for your convenience.
Click on Mass Edit at the bottom right of the screen: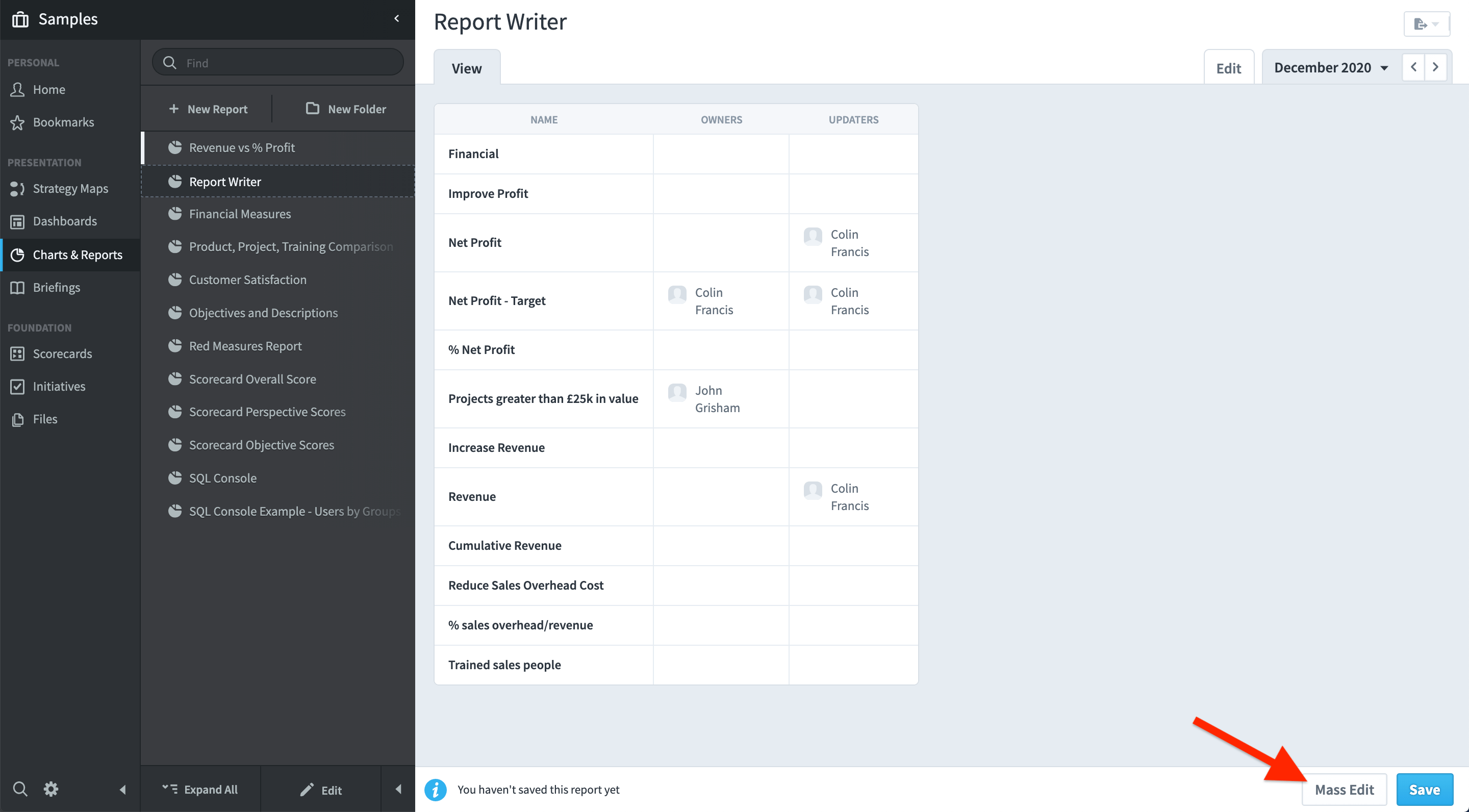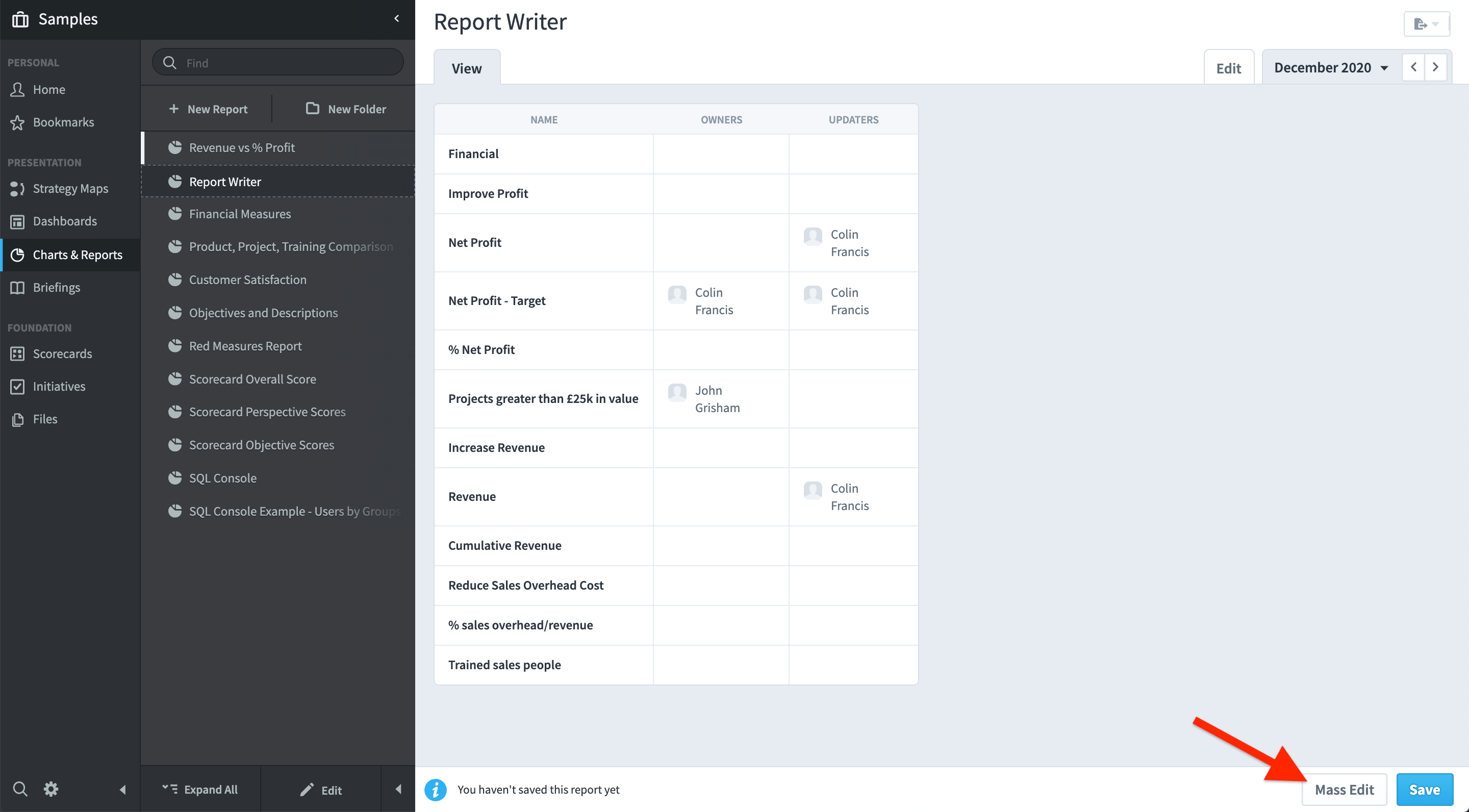 Select the rows you want to edit or check the box at the top to select all of the rows. Click on Edit Selected Items: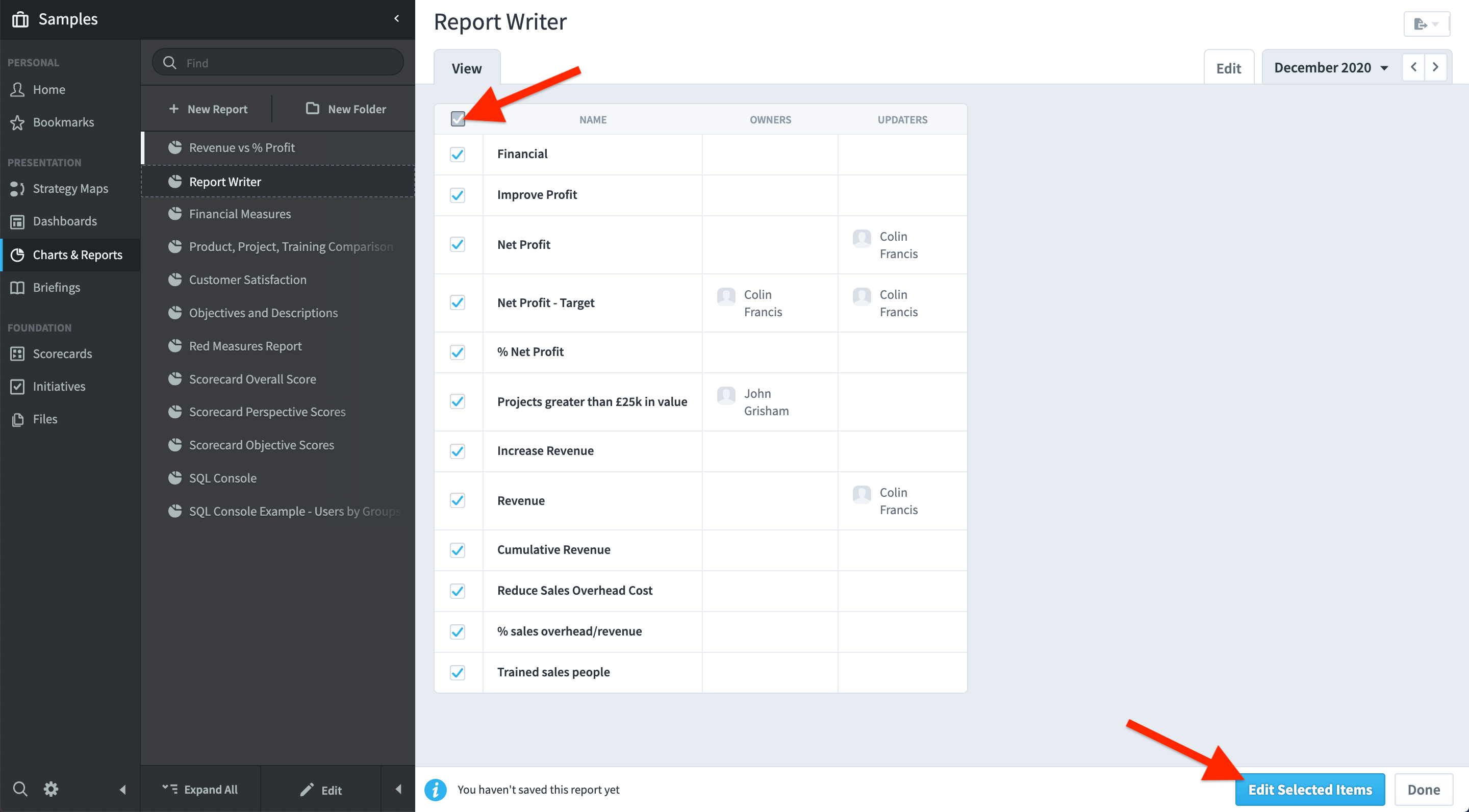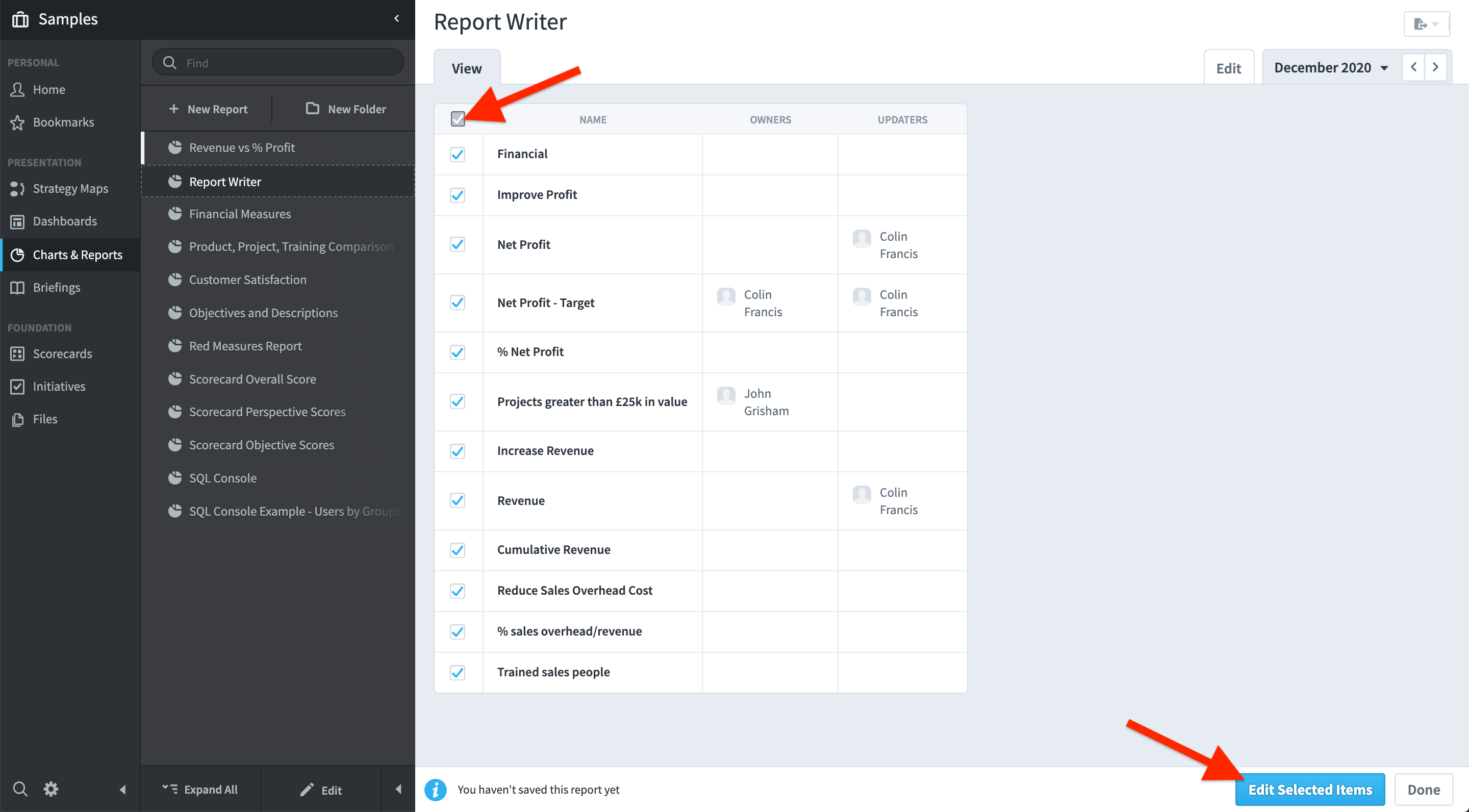 In the Edit Selected Item dialogue box, click on the drop-down (or start typing) and select the item you want to change first, in our example Owner: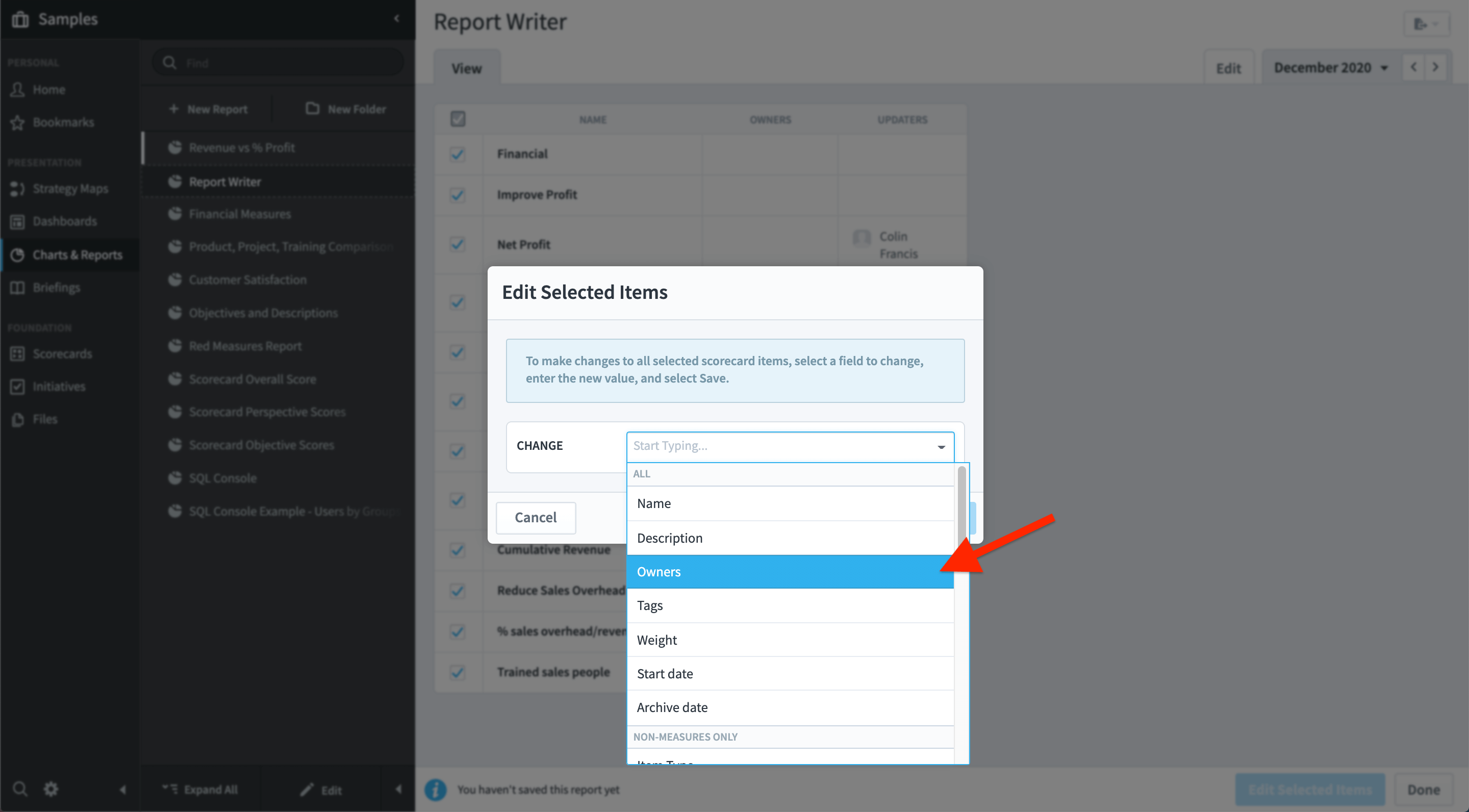 Select the action you want to perform, in our example, we are going to select Add the following owners. Use the drop-down to select the name of the Owner(s), in our example Colin Francis. Click Save.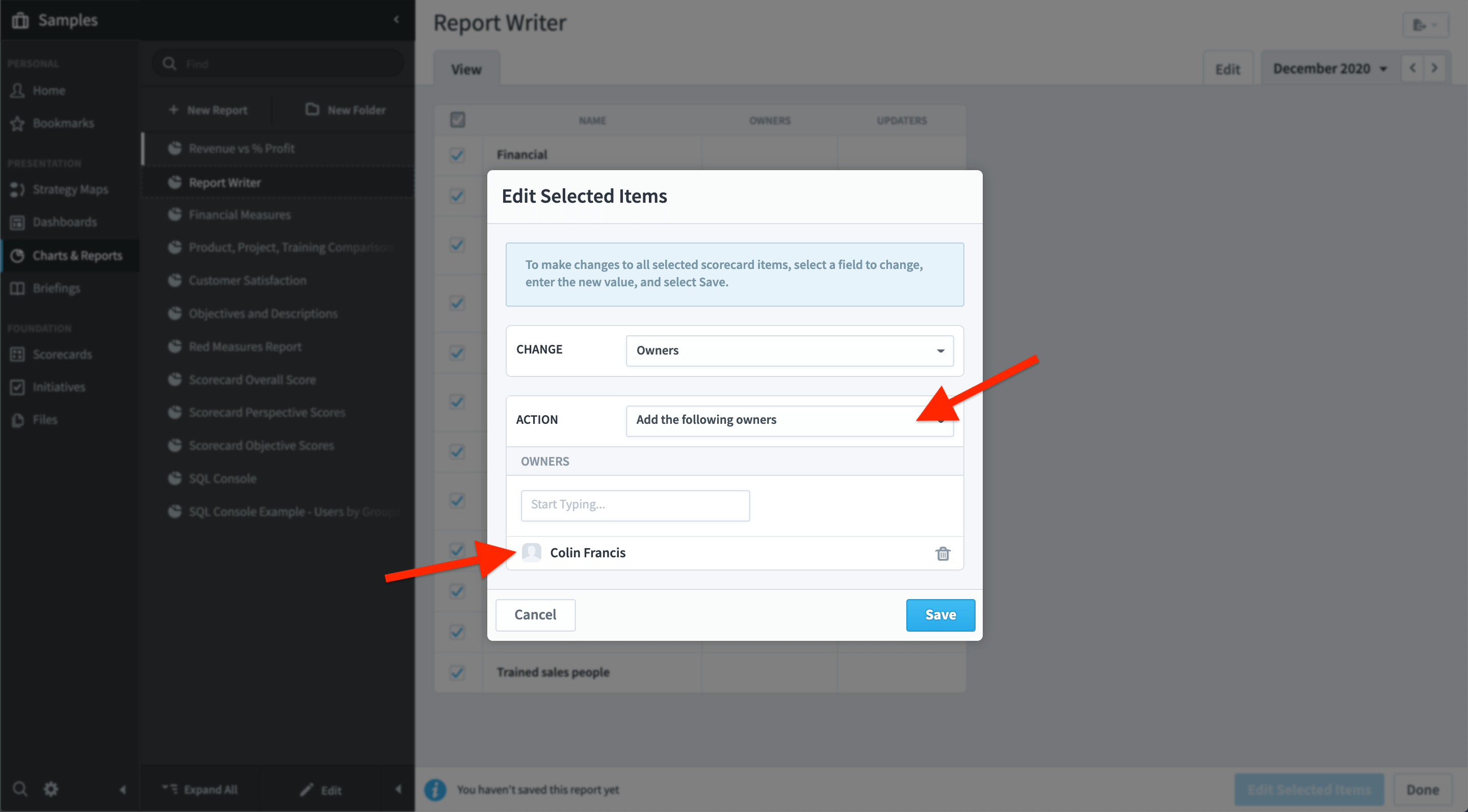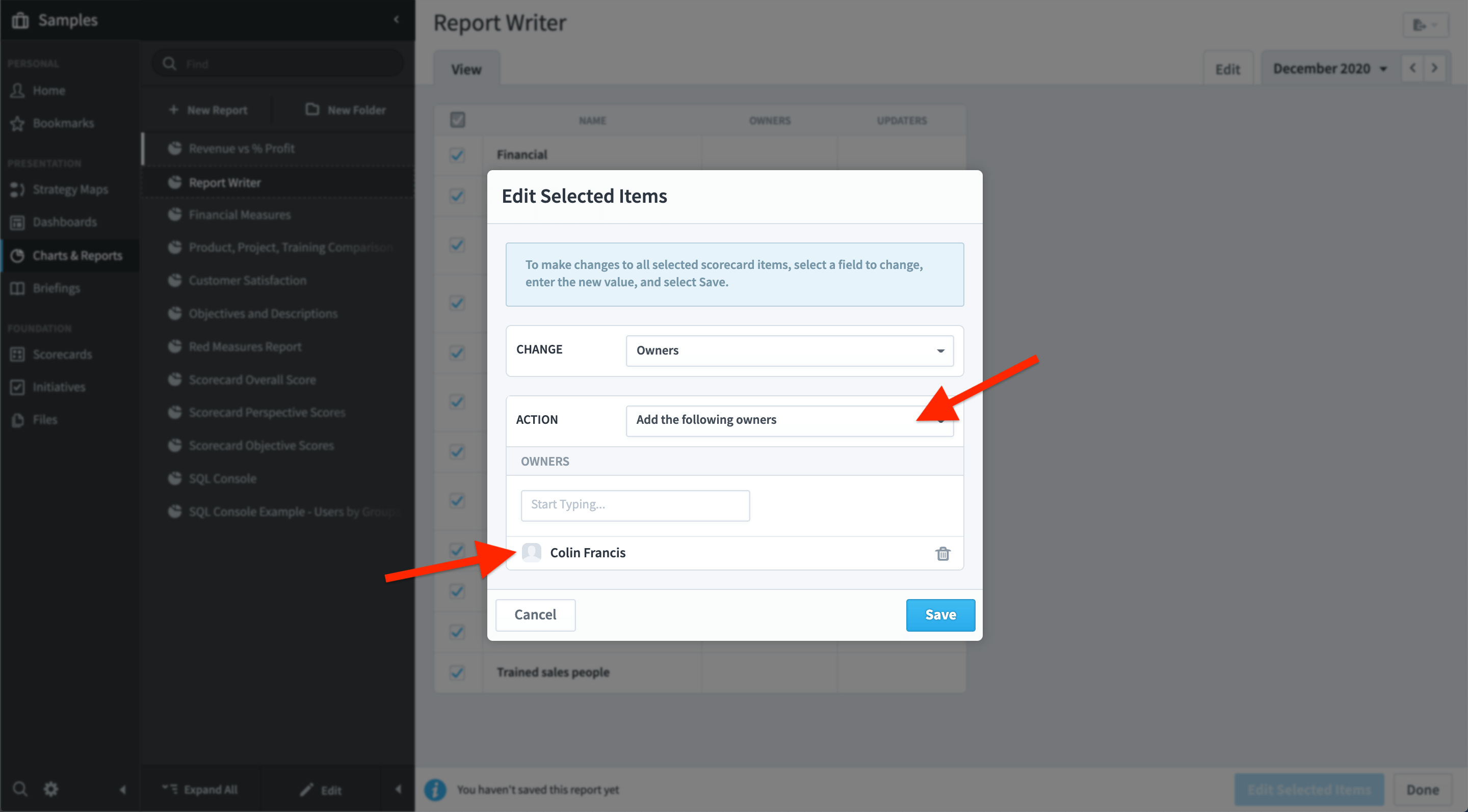 You will not see the results immediately. Click on Done and the results will appear.
In our example, we are going to change the Updaters as well. Click on Mass Edit and go through the process again,  but this time select Updaters and the person you want to be the updater.
When you have finished making all of your changes, click on Done, the report will appear. You can optionally save this report. If you do, you will not be able to make any further changes. The report should look something like this: