Click on the Briefcase icon and select an Organization into which you want to add a Strategy Map.
Click on Strategy Maps.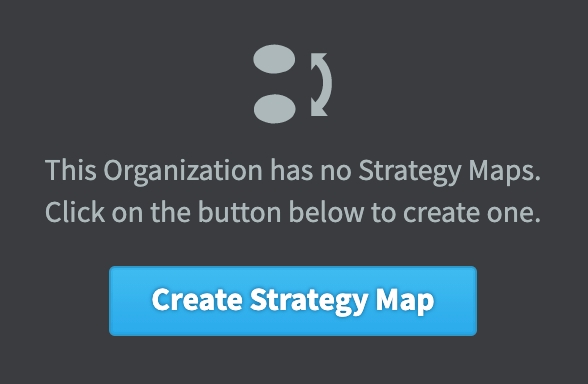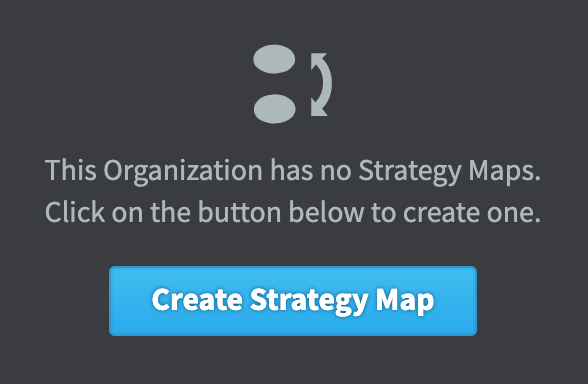 If this is the first Strategy Map in the selected Organization, click on the blue Create Strategy Map button and skip the next step.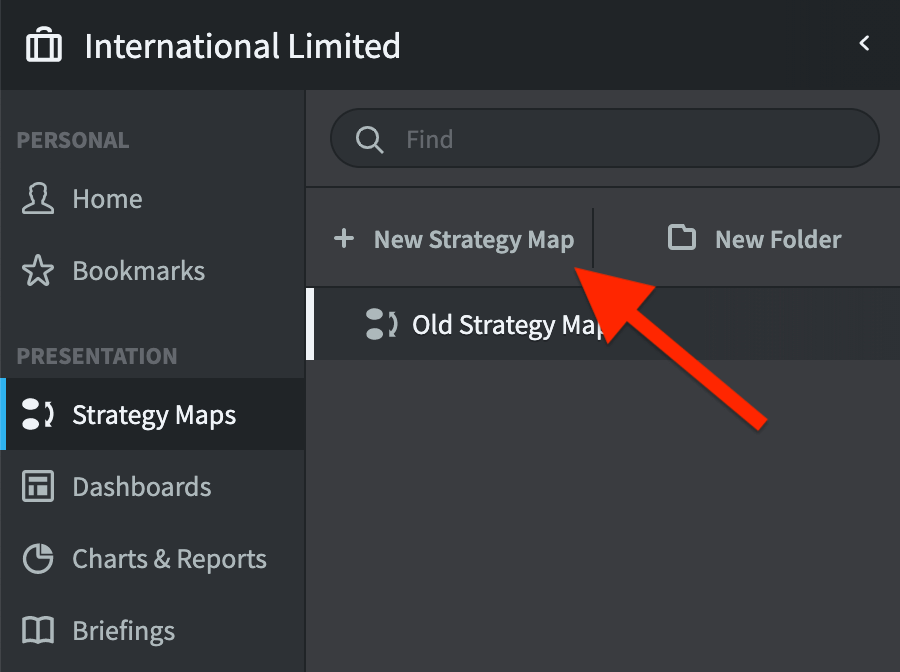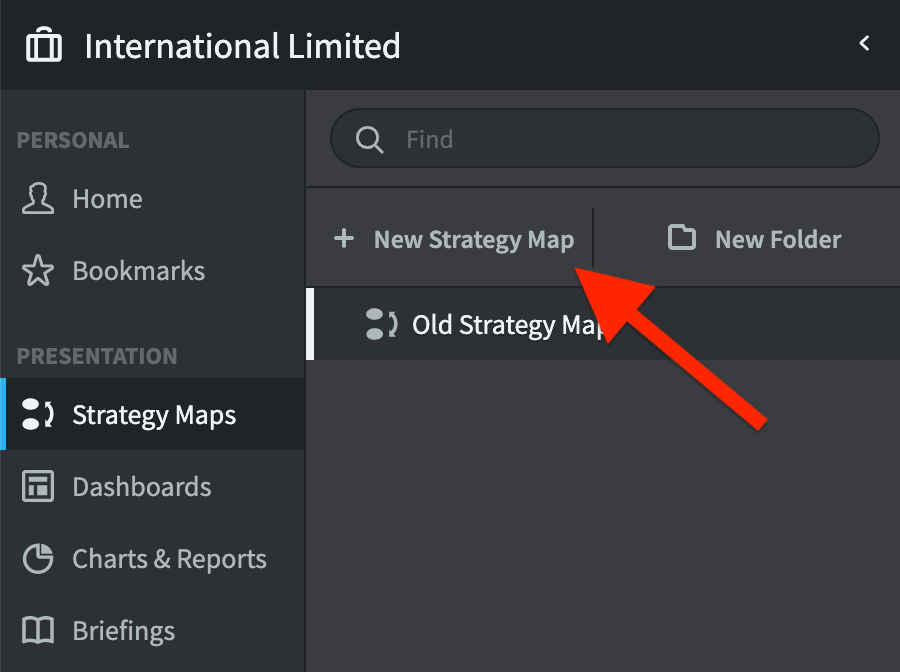 If this is not the first Strategy Map in the selected Organization then click + New Strategy Map.
The Strategy Map dialogue will appear.
Add a name and select the Automatic Starting Layout and click Create.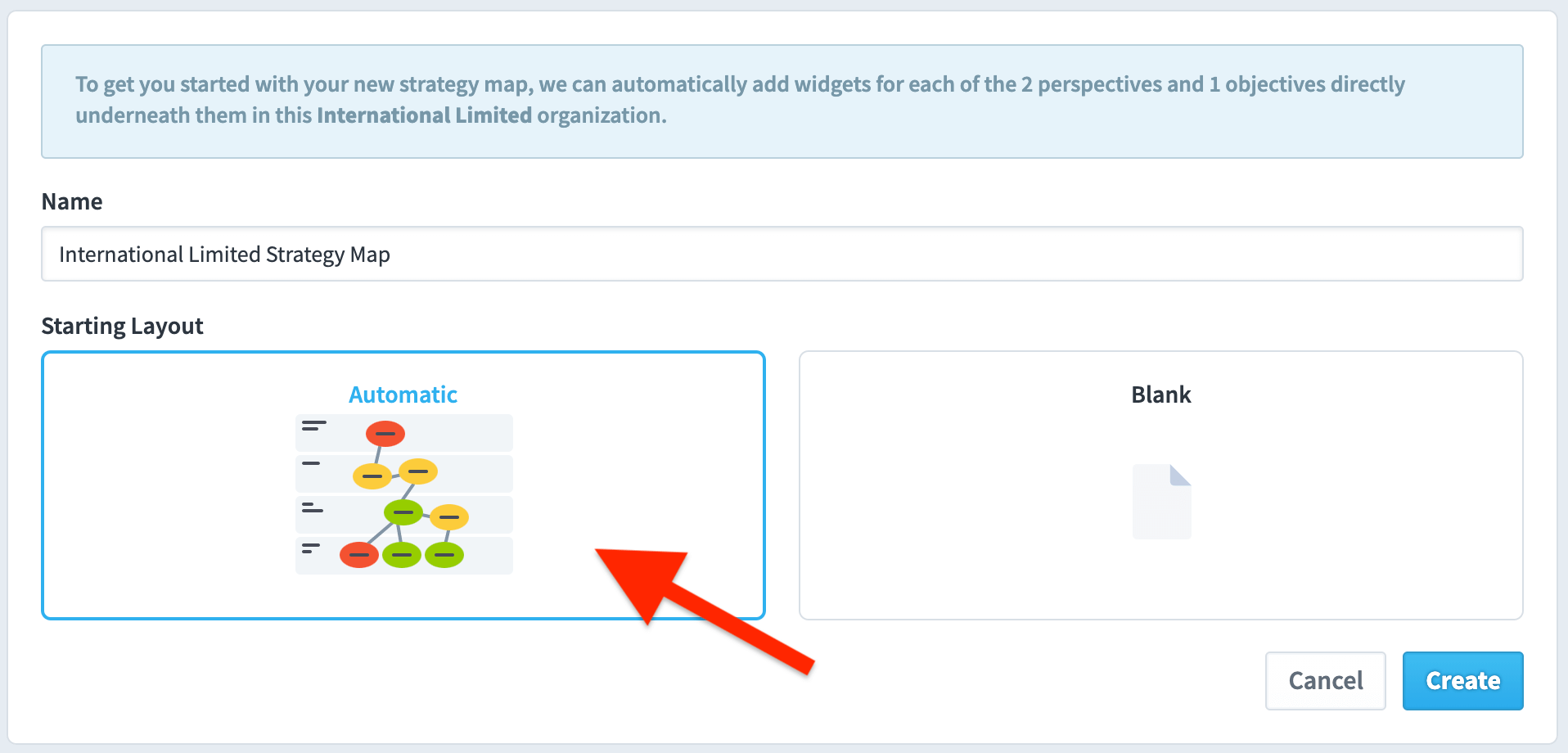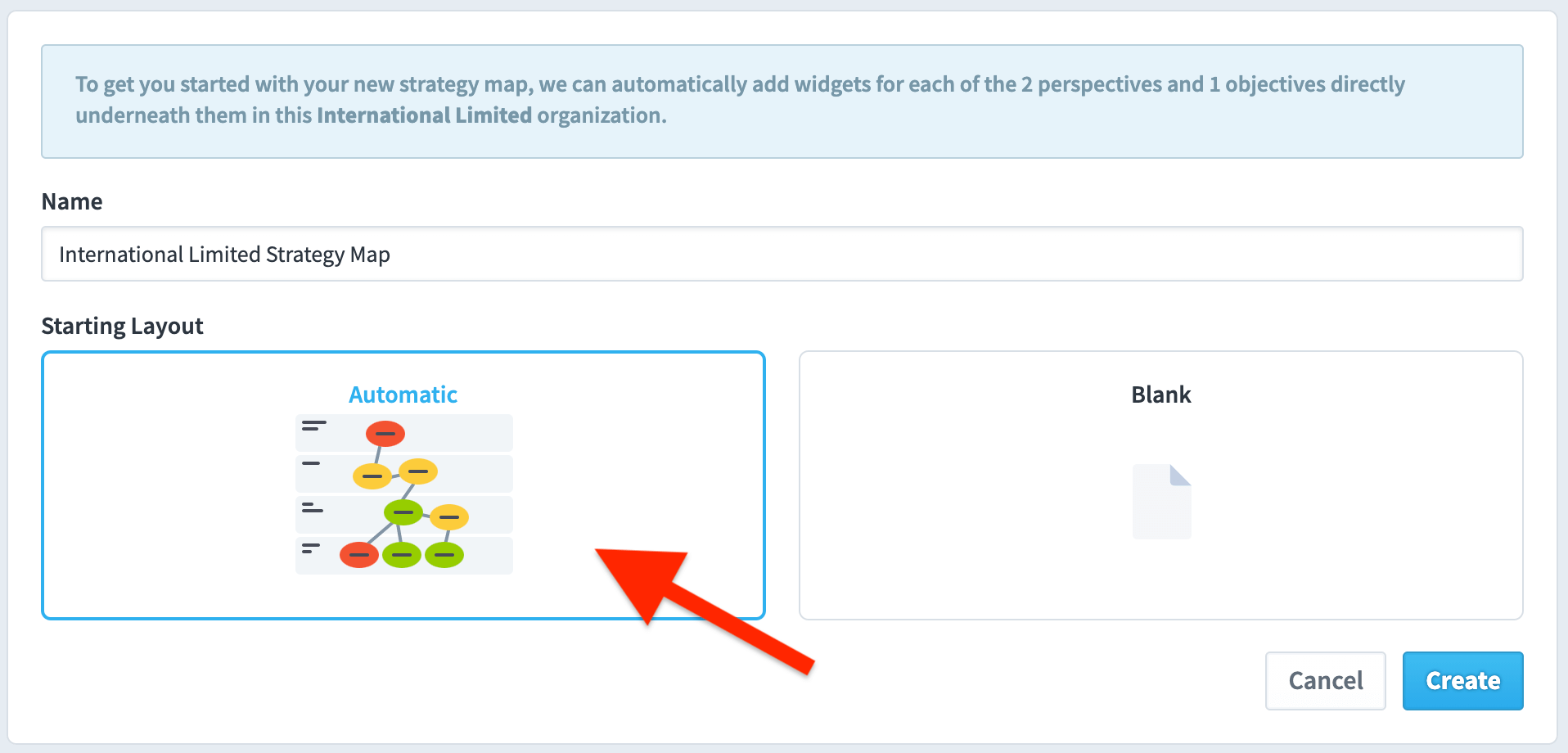 The application will generate a Strategy Map based on the Perspectives and Objectives you have previously added to a Scorecard. In the case below, we previously created a classic four perspective Scorecard: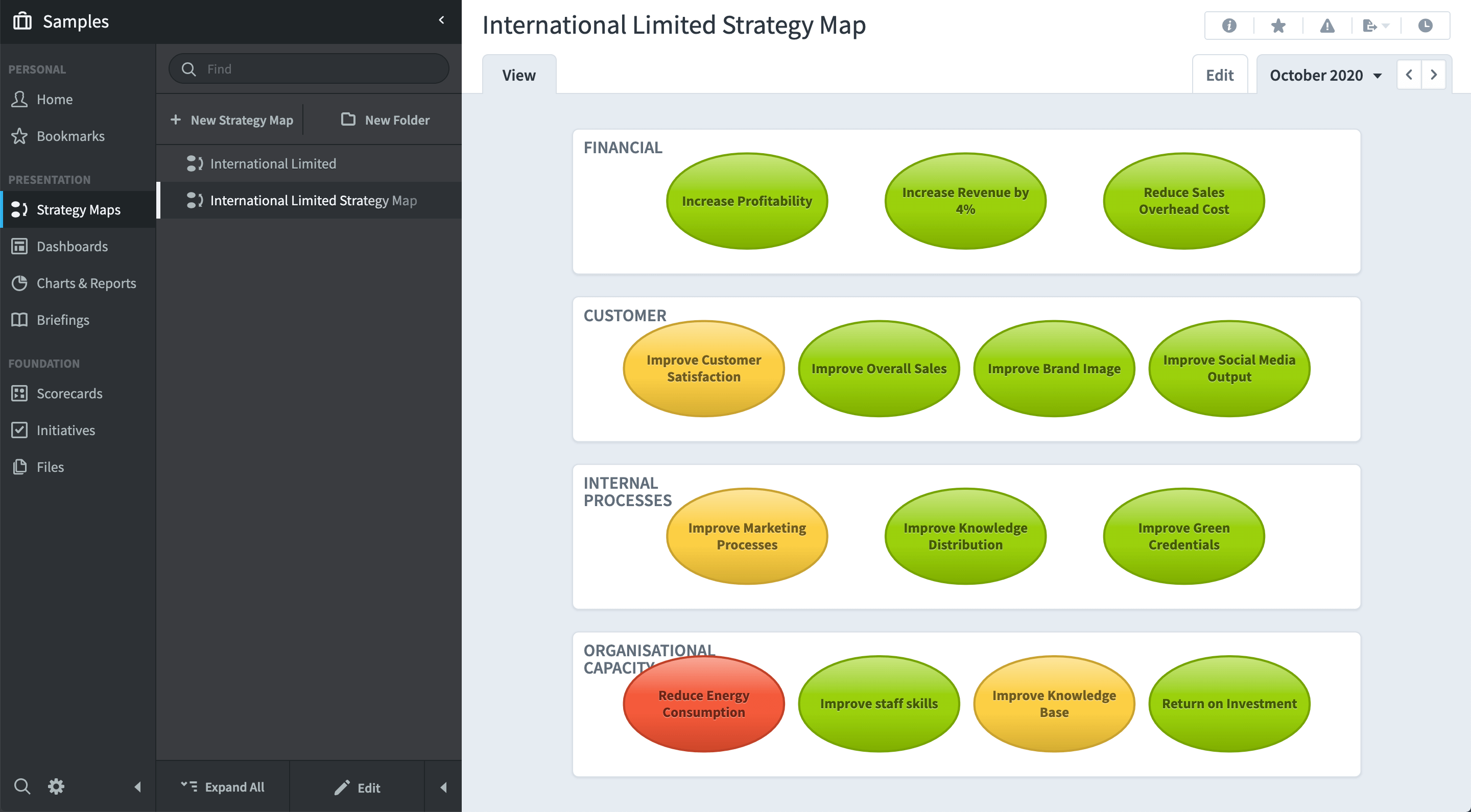 The next stage is to move the bubbles into the correct position within each layer and link them with causal relationship arrows.
To add a link, click on a bubble below the one you want to link to, and click on the arrow icon.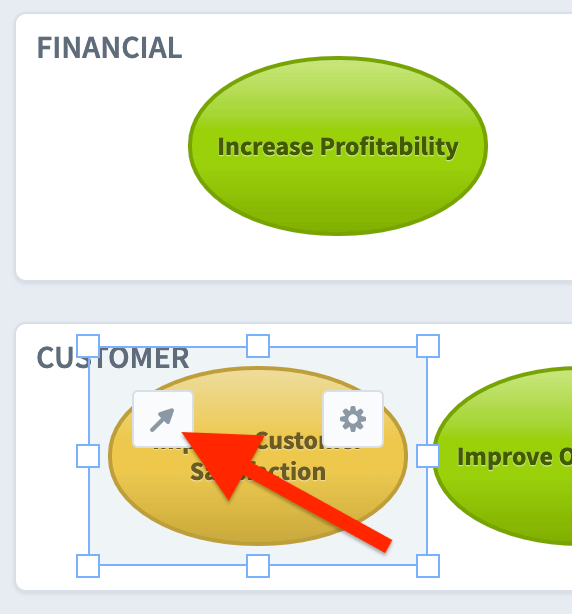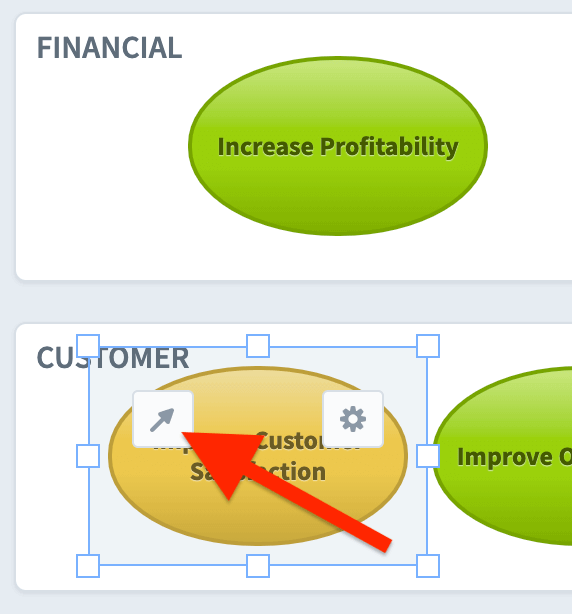 A dialogue box will appear inviting you to change the colour, width and texture of the arrow line.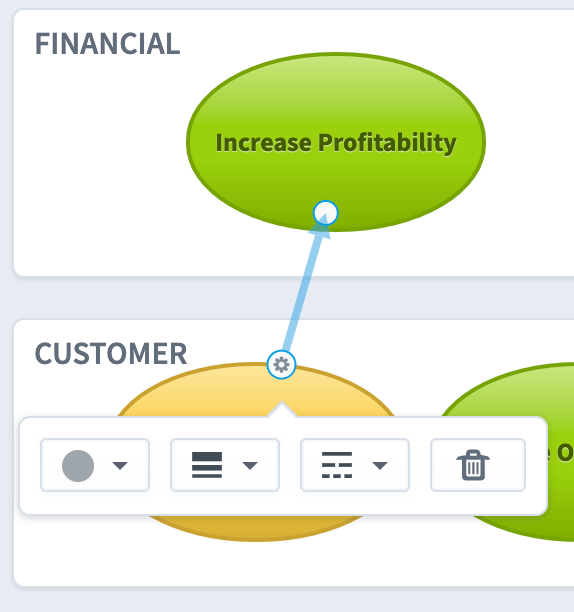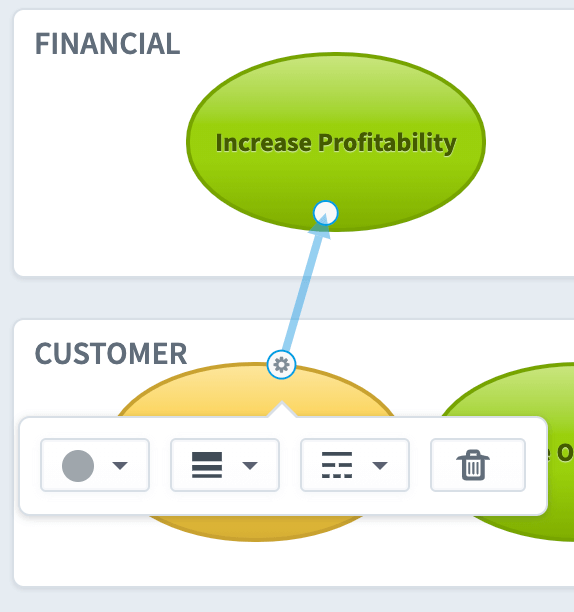 Drag the line into position. You can add a bend to the line as well if required.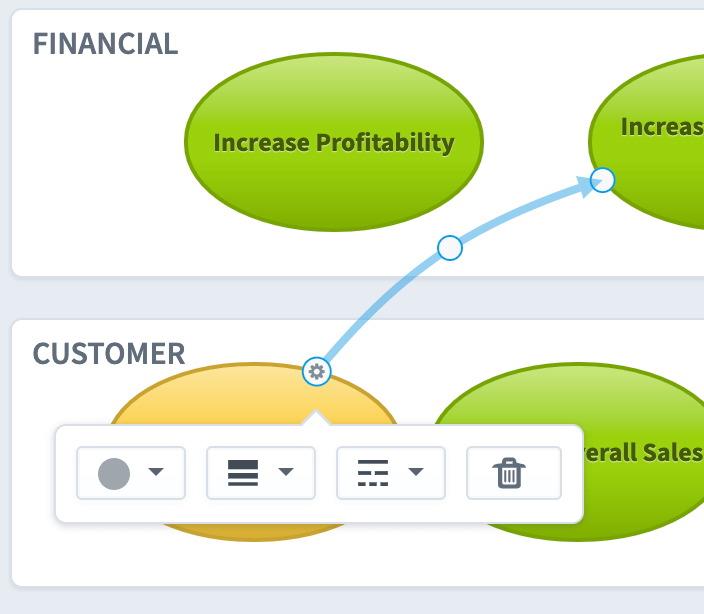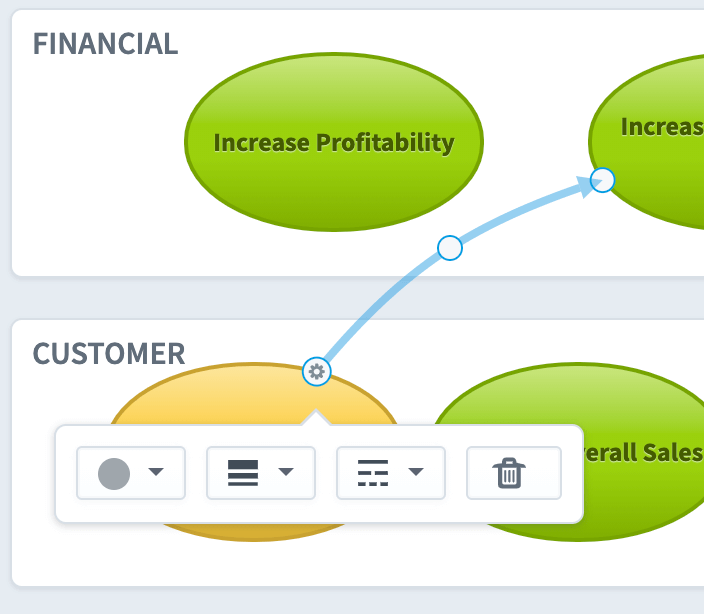 A completed Strategy Map should look like this.