Alerts can be set for changes to any Scorecard object in the application.
Click on Home at the top of the navigation menu, then on Alerts in the sub-menu.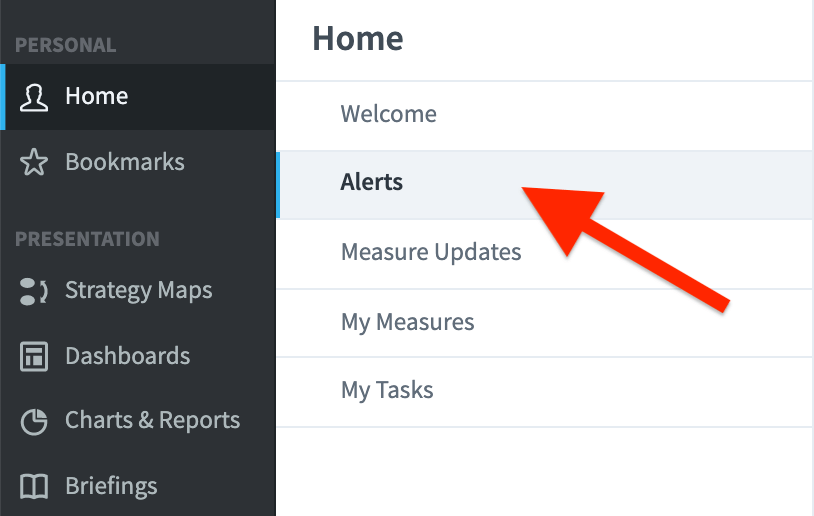 The Alerts panel will appear on the right-hand side of the screen.


Click on Edit Subscriptions. You will be taken to Alerts settings. You can receive alerts immediately, every night or every week. Select one.


Click on + Add to add an alert. Alerts can be sent on a Measure Value change or a Note being added. Select one.
The Alert subscription dialogue box will appear: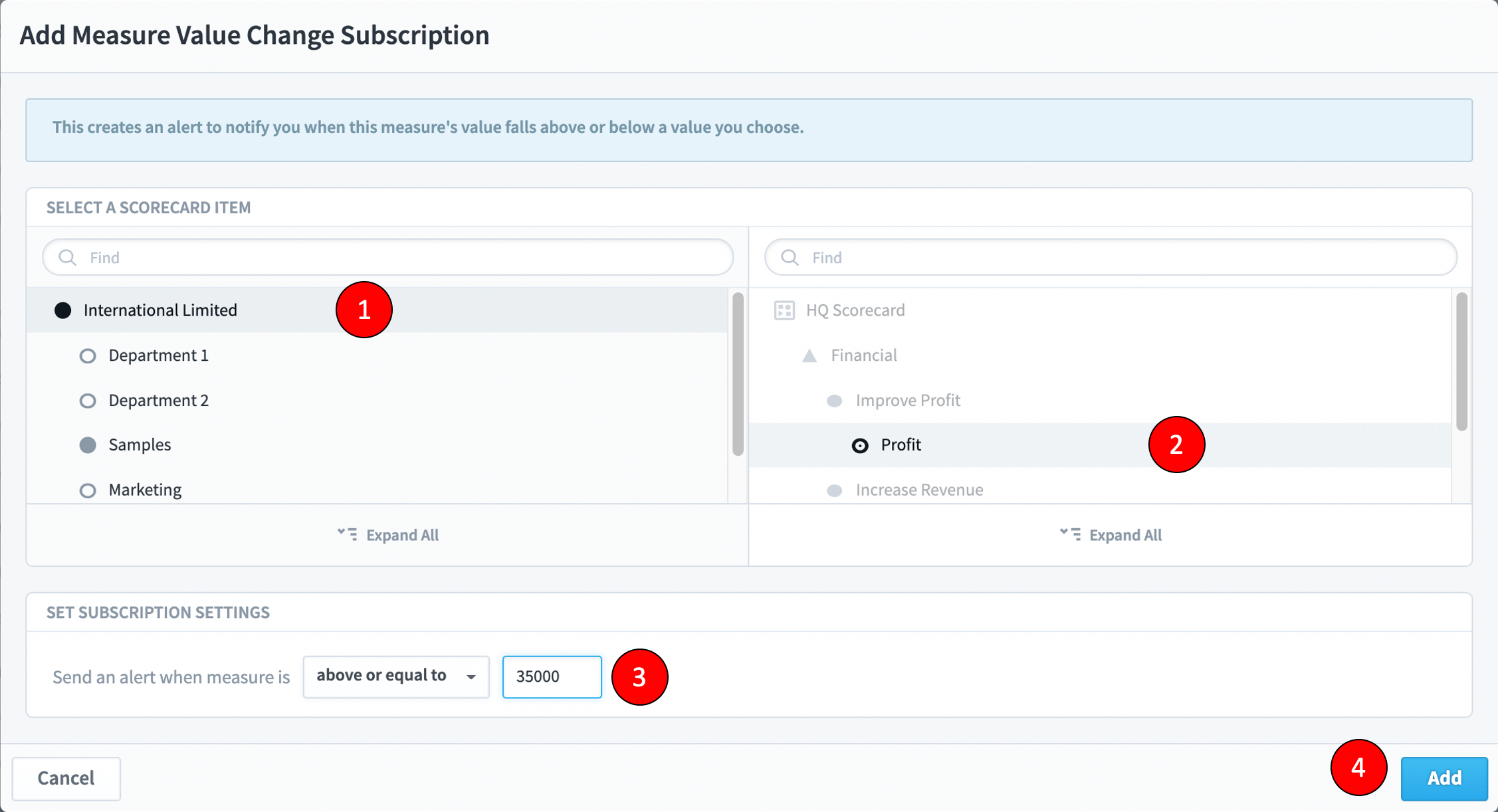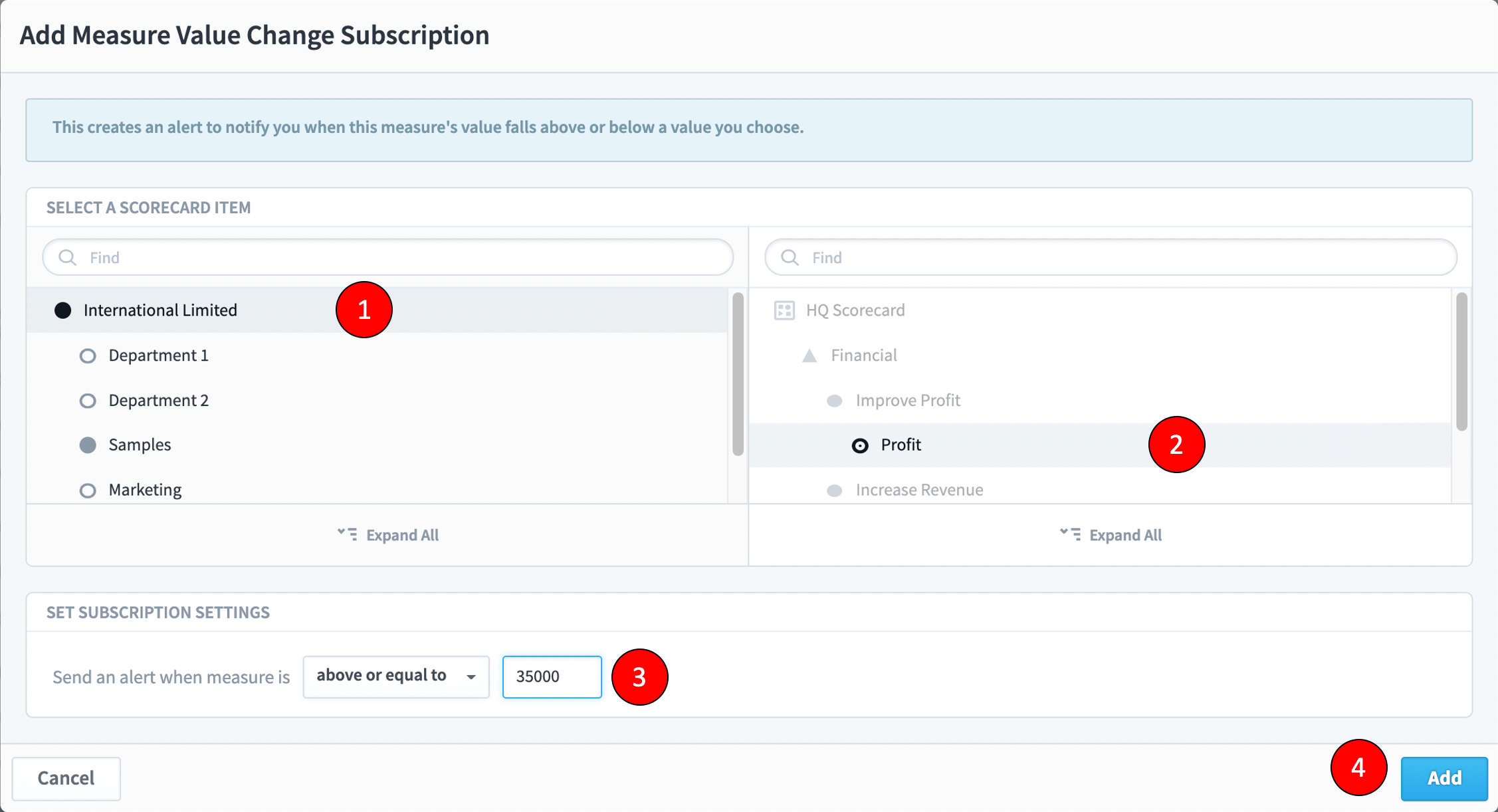 To add an alert, do the following:
Select a Scorecard from the list on the left
Select an element from the list on the right
Select the comparator from Set Subscriptions and add a value
Click on the blue

 

Add

 

button
The alert will be added to your Alerts List: