The Send To action button allows users to download content in multiple formats including PDF, PowerPoint, Word and Excel.
Send To includes an option to schedule a recurring export of most screens, for example, a specific Dashboard or a full briefing with multiple slides.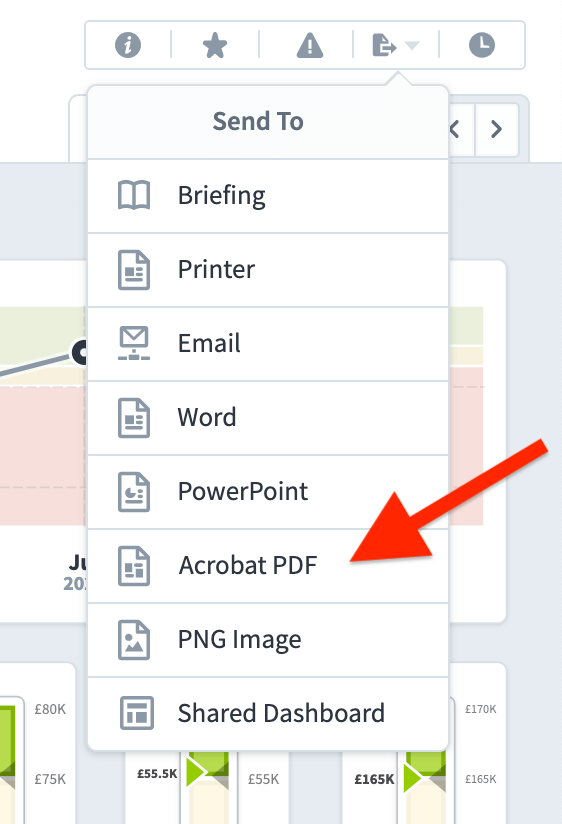 To schedule a recurring export:
Go to the screen or briefing you are interested in and click on the Send To button. In this example, we will export a Dashboard as an Acrobat PDF document.
Click on Acrobat PDF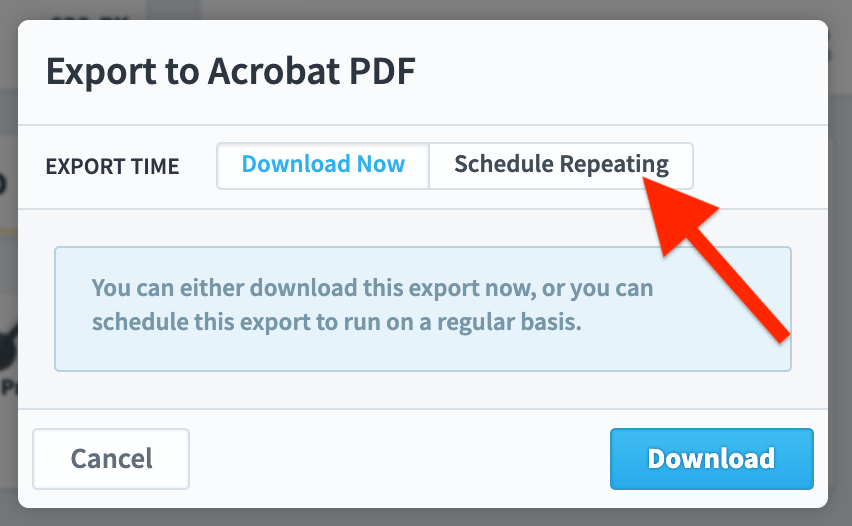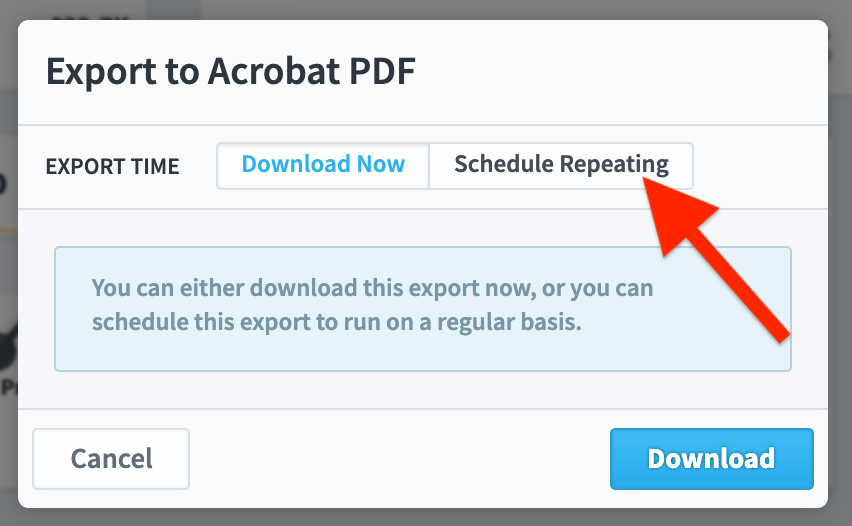 A dialogue box will appear giving the option to Download Now or Schedule Repeating
Click on Schedule Repeating
In the example below you can see the Monthly calendar has been selected, the report is to show the current month, it is to be sent to Luke Francis every quarter on the first day of the month.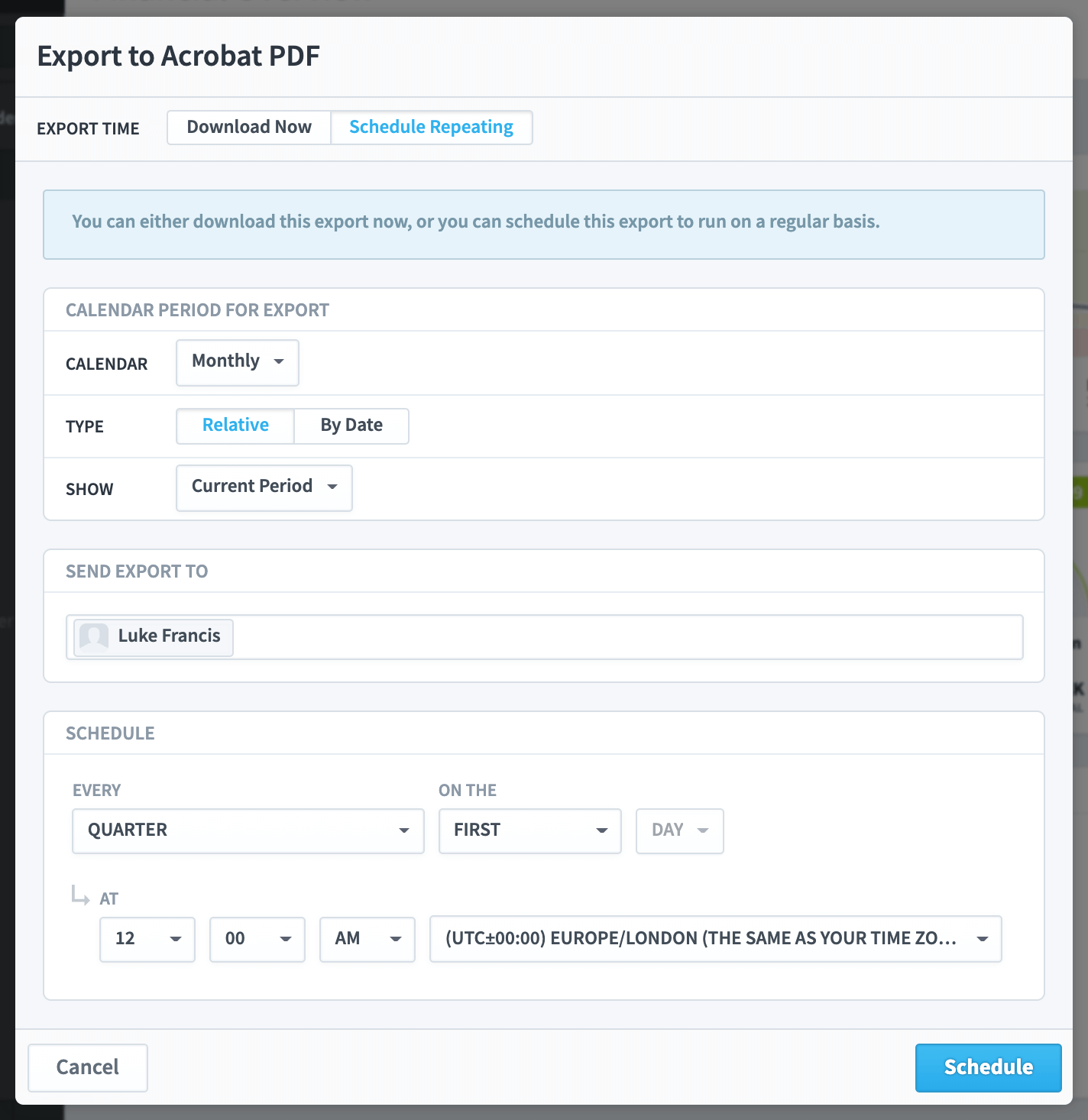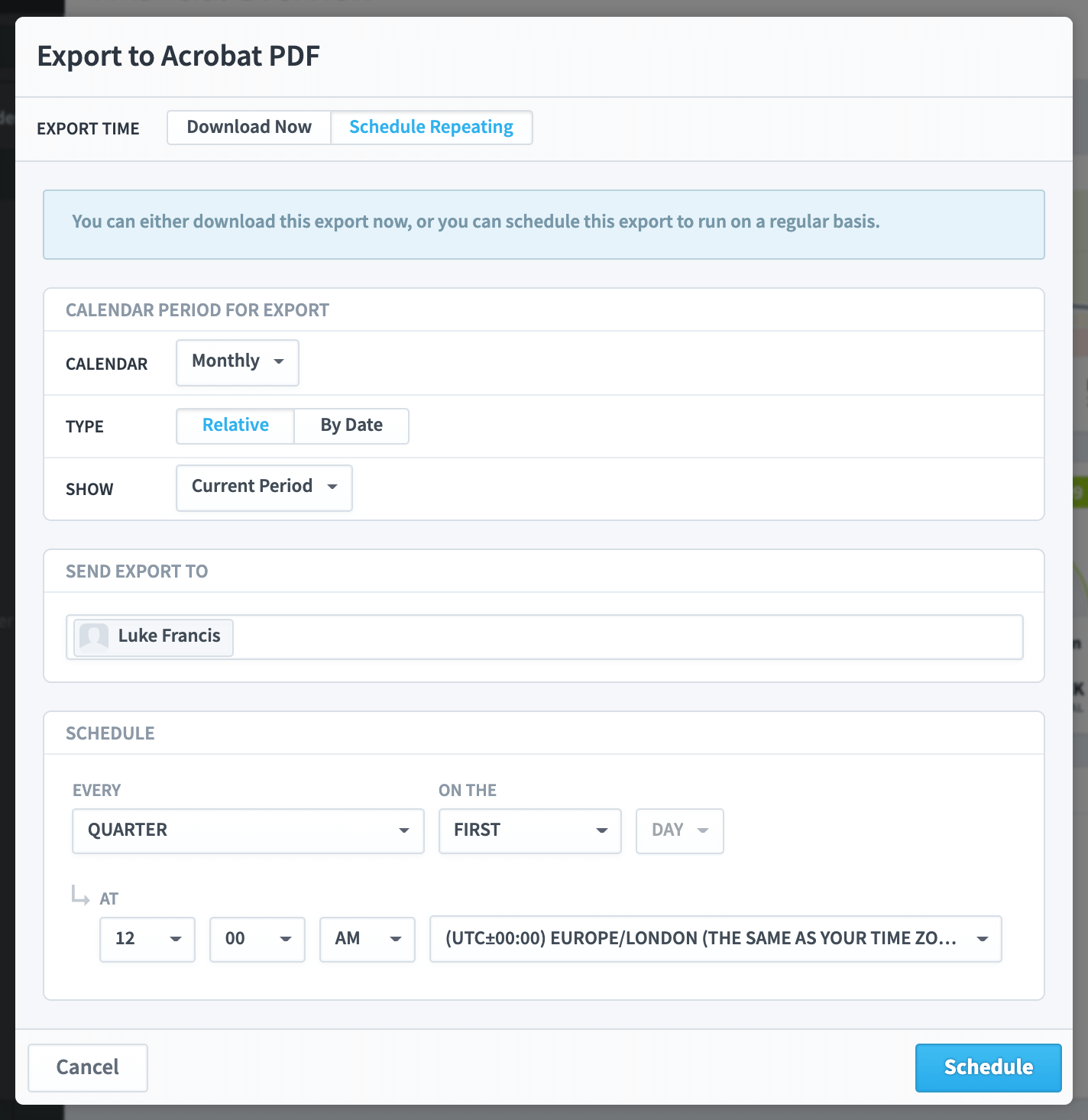 Click on Schedule. The Dashboard (or whichever object you have selected) will be sent to the recipient when scheduled.
To remove a scheduled export
To remove a scheduled export, go to Settings by clicking on the small cog at the bottom left of the screen. Click on Scheduled Exports. You will see a list of scheduled exports. Click on the delete icon next to the scheduled export you want to remove. You will be asked to confirm the deletion.